They have gone and done it AGAIN! The Six Sisters Stuff have just published their 3rd book. 12 Days of Christmas with Six Sisters Stuff  is available now. Can I just say how wonderful this book would make as a Christmas gift.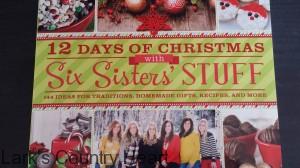 It is loaded with 144 Ideas for Traditions, Homemade Gifts , Recipes and MORE.
I love the their style of cooking. Their recipes are simple to make and delicious. I have had the opportunity to get to know these ladies personally. I am not bragging about that fact, I just want Y'all to know that I can attest to just how fun, kind and giving this family truly are in "every day life".  You can see their personalities shine through the pages of this book. I loved reading about their family Christmas traditions and ideas for family get together's.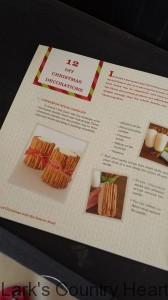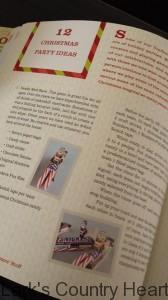 Of course the recipes are awesome.
With the weather getting a little bit cooler here in Nevada, I decided to make the Six Sisters Slow Cooker Texas Chili~ found on page 109 to serve as Navajo Tacos for our Traditional Halloween Dinner. EVERYONE liked it! I would totally make this again!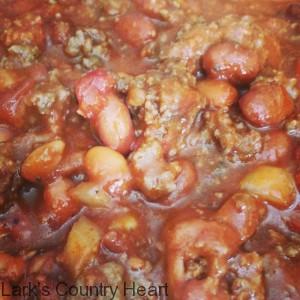 There is something in this book for everyone. Of Course I loved the recipes. My daughter loves the 12 Homemade Christmas Gifts and my husband needed the 12 Days of Christmas for Your True Love ideas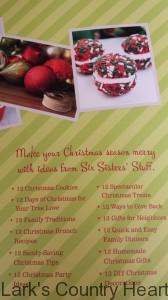 Run out and buy this 12 Days of Christmas with Six Sisters Stuff ASAP.
You can also find ALL 3 of their books on line.  
Thank you Ladies for asking me to review  this fantastic new book. It is a MUST have!
ON THAT NOTE, what do you say we give a copy  away to 1 lucky reader?
All you have to do to enter is Leave a comment below:
Telling me about one of your favorite Christmas Traditions.
You can earn an extra entry by following Lark's Country Heart on Instagram.
**Remember to leave your email address. WINNER WILL BE ANNOUNCED ON Nov 24th!
~Good Luck and Happy Holidays, Lark
~All opinions listed in this review are mine alone. I was provided a copy of the book at no charge. 

Print Friendly