Flower's are blooming, the grass is turning green, and I am itching to take my family on a Spring Picnic! I am a sucker for warm lazy days. I look forward to packing up a picnic lunch  and heading out on our 4-wheeler's to the mountains. One of my favorite sandwiches to pack are these easy Chicken Ranch Wraps.  They are great served cold or warm.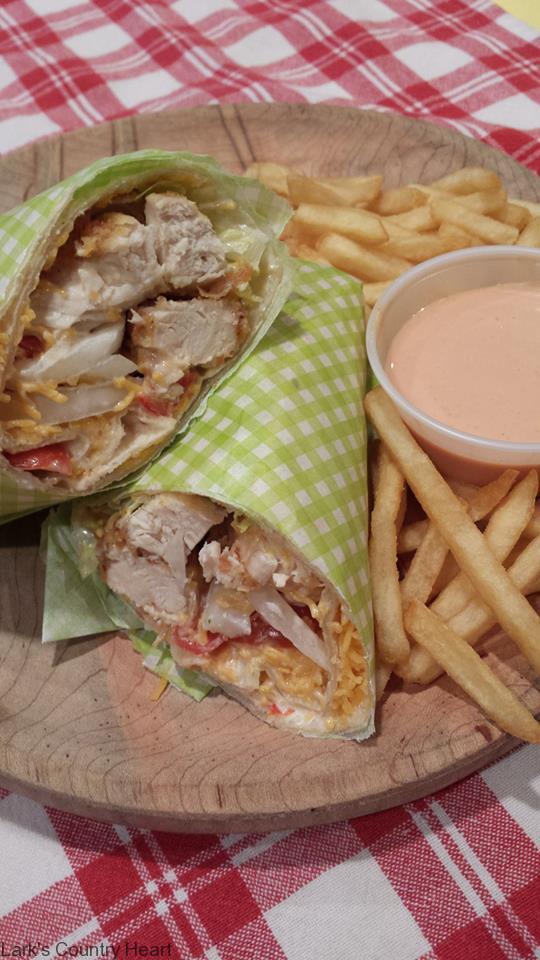 Chicken Ranch Wrap's 
4-6  10″ inch Flour Tortilla's
8 Cooked Chicken Tenders, cut into bite size
1 Cup Ranch Dressing
2 Cups Sharp Cheddar Cheese, shredded
*Toppings: Sliced Onions, Diced Tomatoes, Shredded Lettuce

These wraps are so easy to assemble. Start by heating up your tortilla, this will make it easy to roll. Spread desired amount of ranch dressing evenly over entire tortilla. Sprinkle cheese over ranch. Next place your desired toppings & chicken in the middle of the tortilla. Fold in the sides of the tortilla first and then take the tortilla that is towards the bottom and fold over the sides, continue rolling until you have a burrito. To keep these wraps from drying out, I like to then wrap them in wax paper, then again in plastic wrap.  You will be surprised at just how filling these wraps are.  Now fill the rest of your picnic basket with some Potato Salad, and some divine Swig Style Sugar Cookies.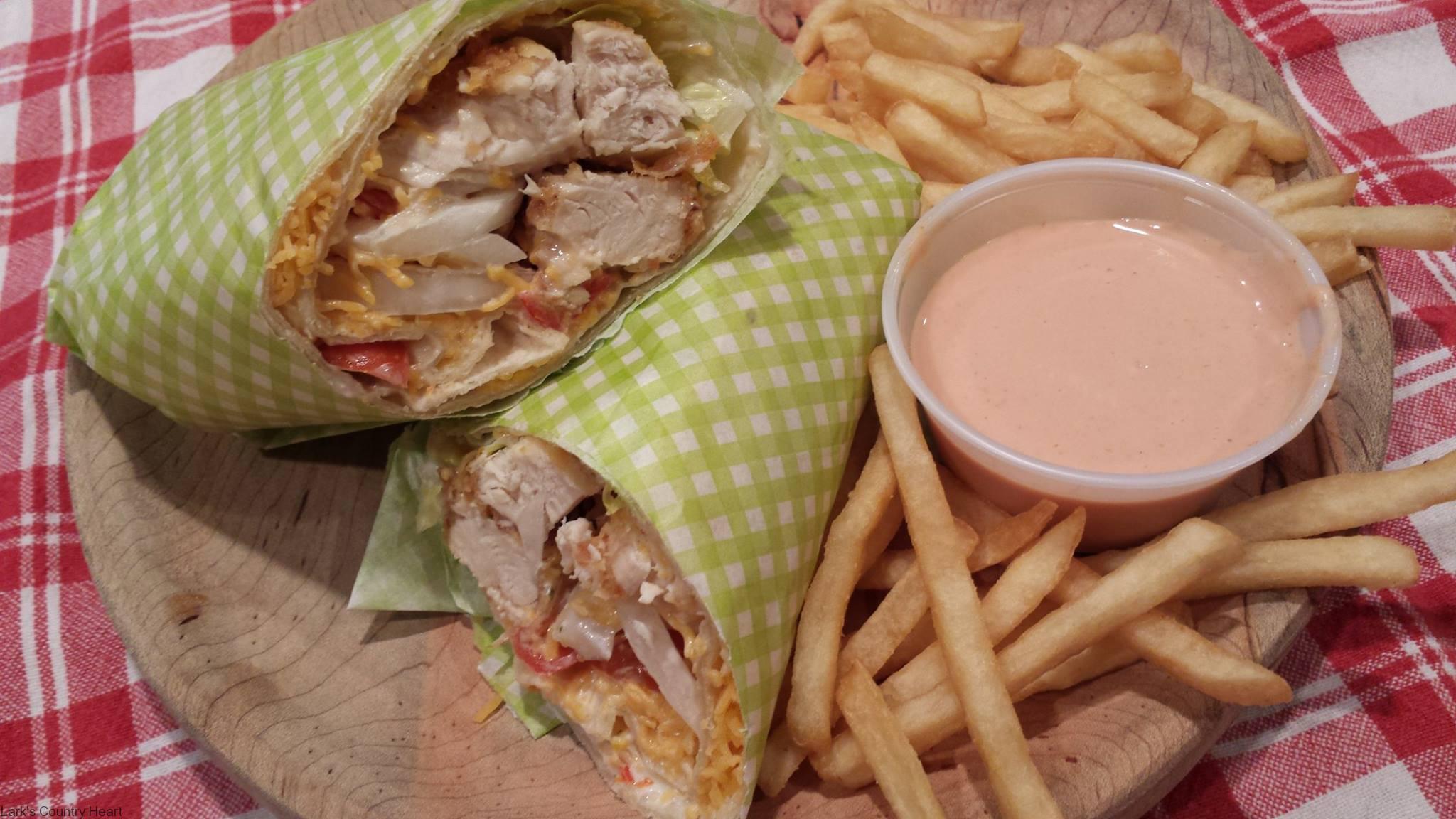 Print Friendly