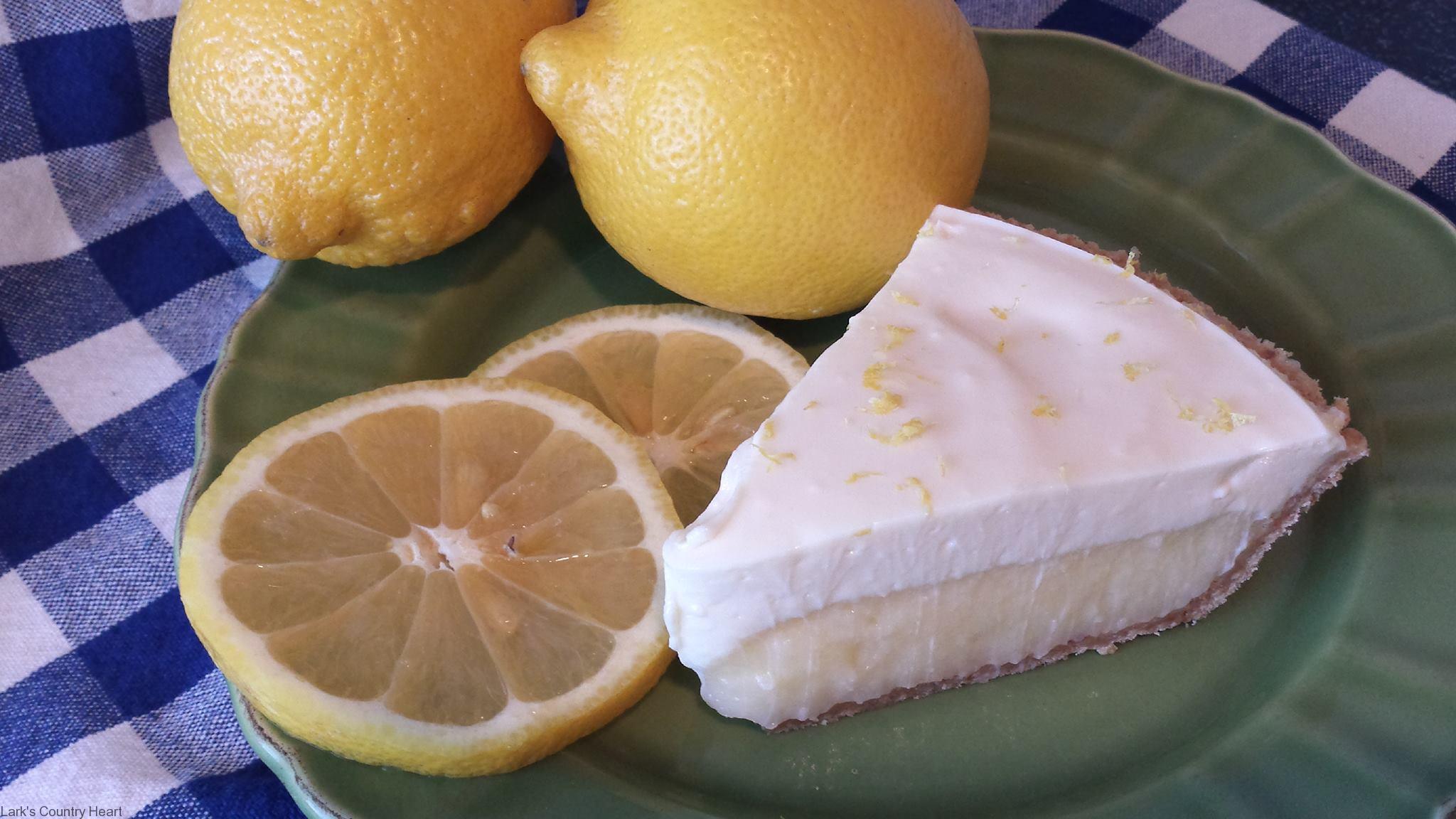 For this Dessert I combined the fresh tart & tangy flavor of lemon with the creamy indulgence of a cheesecake. It Is FABULOUS!!
Lemon Cheesecake Pie  (Makes (2)- 9 inch pies)
Lemon Filling~
1 1/2 Cup Sugar
1/2 Cup Cornstarch
1/8 tsp. Salt
4 Egg Yolks
1 3/4 Cup Milk
1/2 Cup Fresh Lemon Juice
3 TBSP. Butter
1 tsp. Fresh Lemon Zest
Cheesecake Filling~
1 (8oz.) Cream Cheese
1 (14 oz.) Sweetened Condensed Milk
1/4 Cup Lemon Juice
2 (9-inch) Graham Cracker Crusts
Start  my making the lemon pudding, in a medium sauce pan whisk together the sugar, cornstarch and salt. Add in the egg yolks, milk and lemon juice. Stirring continuously over med.-high heat until thickens, about 8-10 minutes. Remove from heat and stir in butter and zest. Pour directly into graham cracker crusts. Let chill 15 minutes to firm up.
In a mixer beat the cream cheese until smooth. Add in the sweetened condensed milk and lemon juice. Beat until smooth. Spread over the top of the chilled lemon pudding. Return to the refrigerator to chill for an hour. Serve with fresh lemon slices.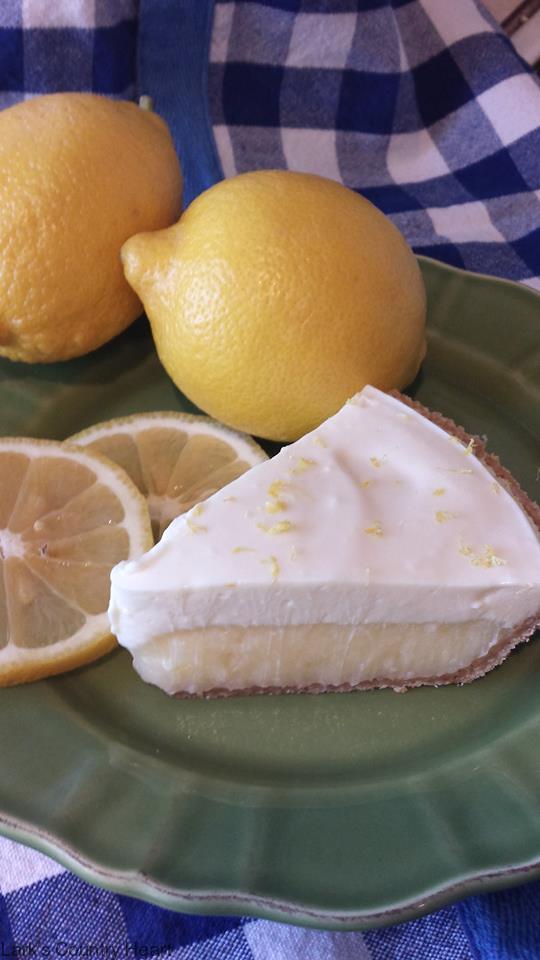 Happy Baking, ~ Lark

Print Friendly