Happy May Day!
Every year when the first day of May rolls around I cant help myself from celebrating a little. Every Parent out there is counting down the days until school is over for the year. Right?! I mean Summer fever has reared it's splendid head and we don't want to miss out on these few precious days for anything. So here's to the fabulous Month of May! I say we celebrate with this light and refreshing Berry Cream Pie….who wants to join me?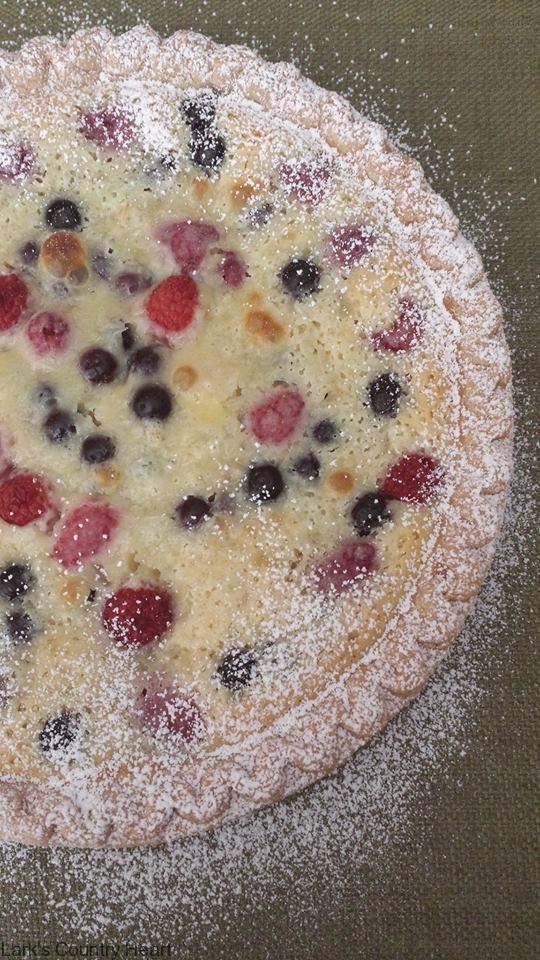 This pie is packed with fresh ripe raspberries and plump blueberries. You are going to love the smooth, light taste of this cream filling.  It is perfect to serve for a brunch as well as for dessert.
Berry Cream Pie
1 Cup Fresh Raspberries
1 Cup Fresh Blueberries
1 (9- inch) Pie Crust, unbaked
1 Cup Sugar
1/3 Cup All Purpose Flour
1/8 teaspoon Salt
2 Eggs, beaten
1/2 Cup Sour Cream
1/2 teaspoon Almond Extract
Preheat Oven to 350 degree's.
You can use a frozen pie crust if time is a problem. However I strongly recommend that you give my Cream Cheese Pie Crust  a try. It is so simple to make and will improve the taste of this pie immensely. Okay so lets get this pie started. Sprinkle the fresh berries evenly into your unbaked pie shell.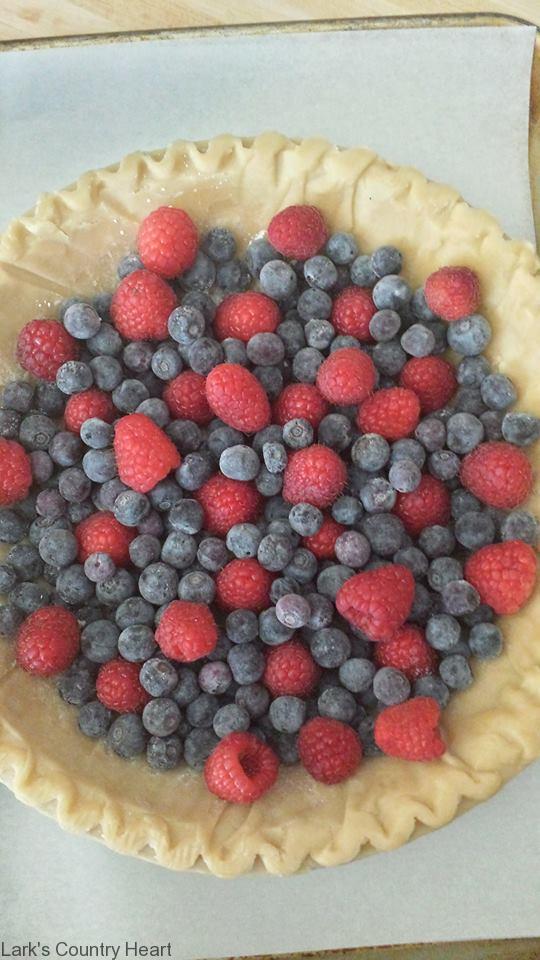 In a bowl whisk together the sugar, flour and salt. Add it the beaten eggs, sour cream and almond extract. Stir until all ingredients are blended well with no lumps. Pour over the berries. Bake for 50-55 minutes or until the center of the pie is "set".
Let Pie cool completely, I like to let it chill for about an hour before slicing and serving.  Lightly dust edges of pie with some powdered sugar before serving.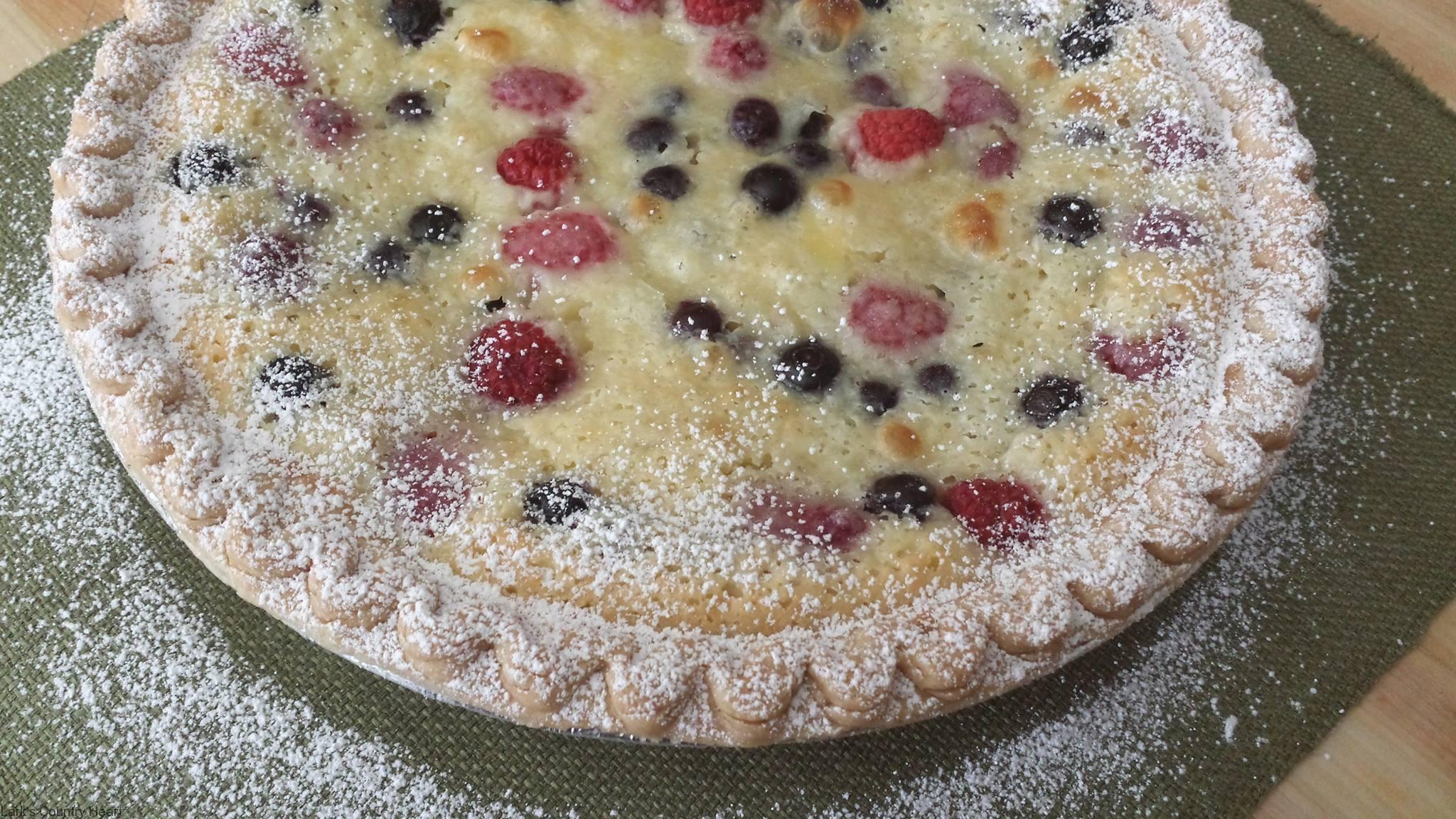 Happy Baking, Enjoy! ~Lark


Print Friendly