Happy Memorial Weekend Y'all!
I hope each and everyone of your are celebrating the life of the loved ones you have lost. Memories are a powerful thing. I am so thankful I remember my Grandparents. I miss them dearly. One thing My Grandpa Marcum liked best it to get everyone together for a good time. So I just know he is here with me and my family whenever we are having a BBQ. (he liked to eat!) Well if you are like everyone else and going to or hosting a BBQ get together this weekend, you are going to be glad you took the time to visit. These Ham & Cheese Sliders are so easy to make. Plus everyone no matter the age loves them!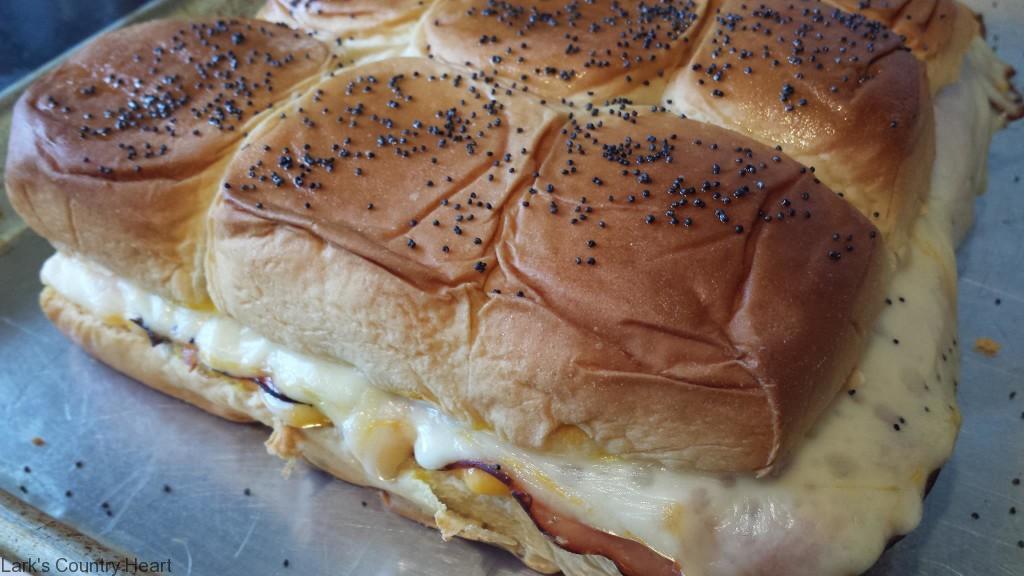 They only take a few ingredients and hardly any time at all. Believe me, once you serve them…your family is going to ask for more!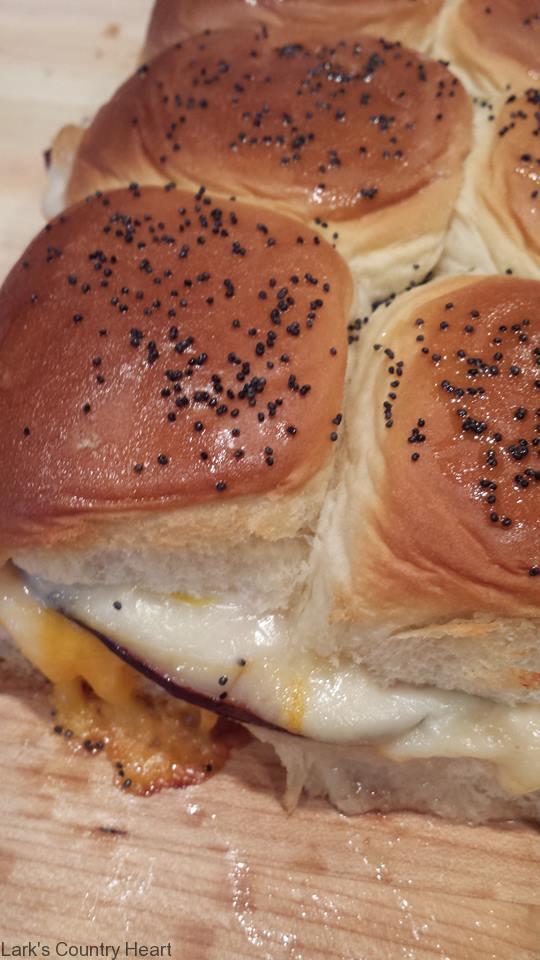 Ham & Cheese Sliders
1 pkg. Hawaiian Sweet Dinner Rolls, Cut in half long wise
1 lb. Deli Sliced Black Forest Ham
10 Slices of Sharp Cheddar Cheese
10 Slices of Provolone Cheese
1/4 Cup Mayonnaise
3 Tablespoons of Mustard
2 Tablespoons Butter, softened
1 Tablespoon of Poppy Seeds

Preheat oven to 350
After cutting the rolls lengthwise in half, spread the mayonnaise and mustard evenly over both halves. One the bottom half place the provolone cheese slices, topped with a layer of the ham, then finish off with the cheddar cheese slices. Place the other half of the rolls on top, using a pastry brush spread the butter over each roll. Then finish off by sprinkling the poppy seeds on top. Place into the oven and bake for 20-28 minutes. Cut and serve while warm. They are a WINNER!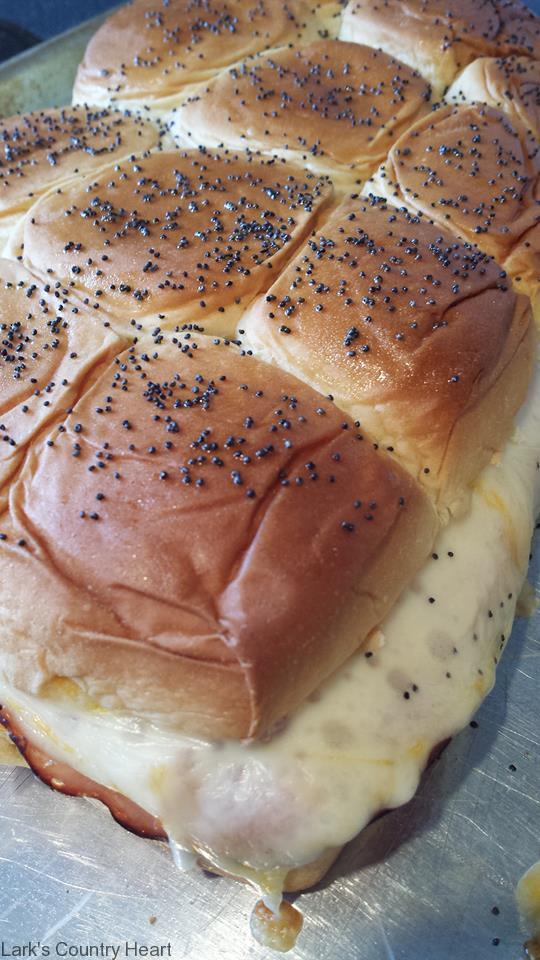 Enjoy this Memorial Holiday weekend with those you love , make new memories to last a lifetime.~ Lark

Print Friendly