One of my favorite Candy Bar's to indulge in are Mounds. You just cant go wrong with the sinfully sweet coconut center surrounded by the silky dark chocolate. YUM! After eating one, I knew what I wanted to create…. I decided to make a "die for dessert" ….Introducing my new favorite indulgence~ Mounds Brownies.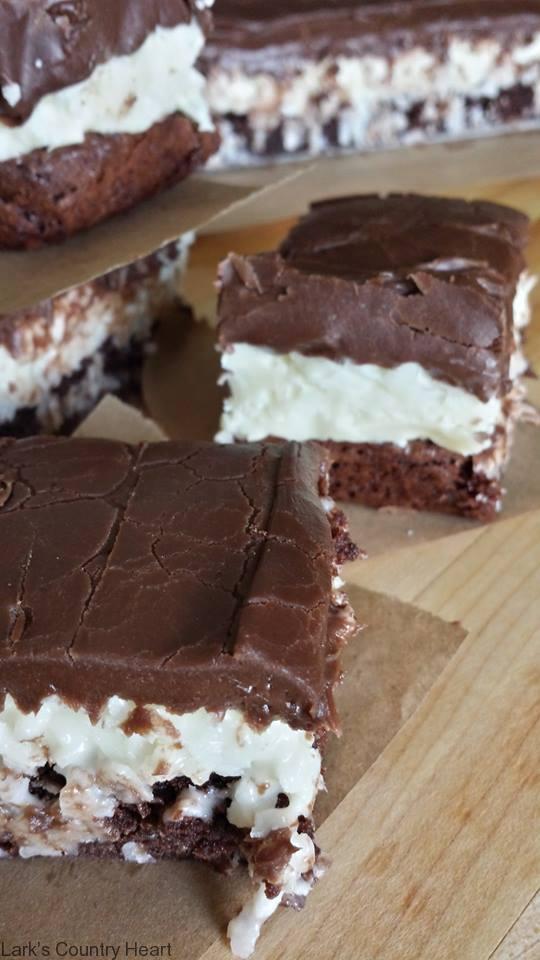 They may look like they take some time in the kitchen to make…it will be our little secret that they are super simple and quick to make. I love using a box of brownie mix for this dessert. However if you want to make brownies from scratch, HERE is My Homemade Brownie recipe. 
Mounds Brownies
1 (15.25 oz.) Brownie Mix
~Filling
4 Cups Sweetened Shredded Coconut
1 (14 oz.) Sweetened Condensed Milk
1 Cup Powdered Sugar
~Frosting
1/2 Cup Butter
1/4 Cup Cocoa
1/4 Cup Milk
3 1/2 Cup Powdered Sugar

Preheat oven to 350 degree's.
Start by following the directions on the box of brownie mix. Pour batter into a parchment lined 9″ x 9″ pan, that has been lightly greased. Bake for 28 minutes. While the brownies are baking  mix together the filling ingredients. Set this aside until brownies are completely cooled. Once the brownies are cooled spread the coconut filling over top evenly. Let this set for 10 minutes. To make the frosting, place the butter, cocoa and milk into a small saucepan. Stir until the butter is melted. Next pour chocolate mixture into mixing bowl along with the powdered sugar. Beat on med.-high speed until smooth. Spread the frosting over top of the coconut layer.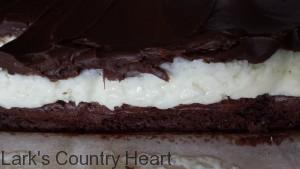 I like to chill them in the fridge for 30 minutes before cutting and serving.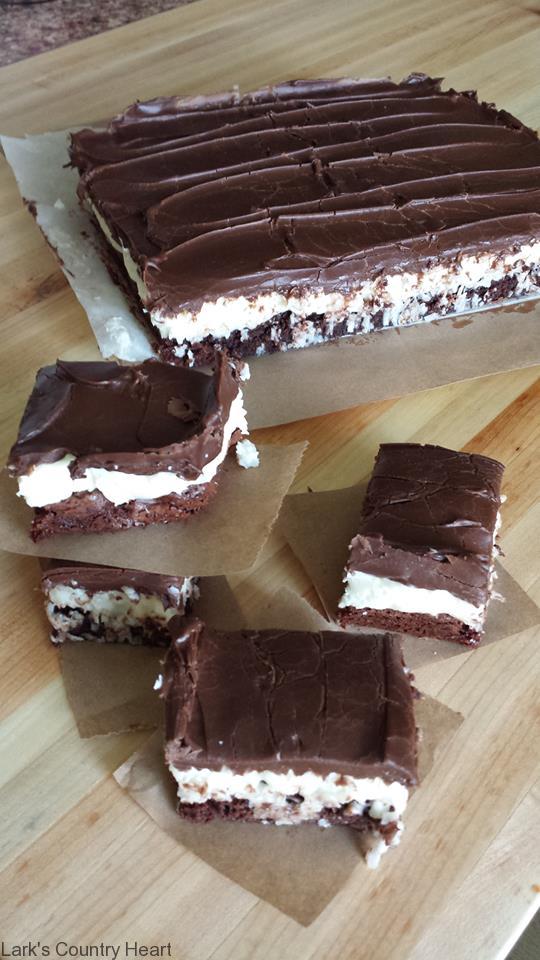 The hardest part of making these is trying not to eat to many. ~Happy Baking, Lark

Print Friendly