For this recipe I combined two of my favorite desserts…. Sugar Cookies & Cheesecake!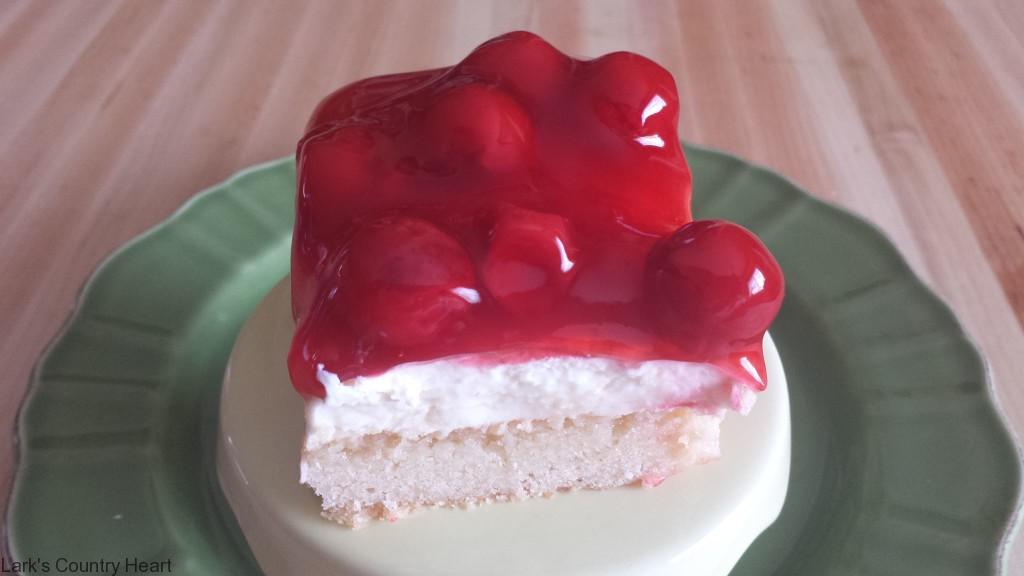 Y'all are going to love how simple these are to make. The good news is, is that it is made in a jelly roll pan so there is plenty to go around. Perfect dessert to take to a pot luck or a neighborhood get together.
Sugar Cookie Cheesecake
2 Sticks of Margarine
2  1/4 Cups Sugar
4  Egg's
2 teaspoons Vanilla (also great with almond)
4 1/2 Cups of All Purpose Flour
1 teaspoon Salt
1/2 teaspoon Baking Soda
~Cheesecake Filling 
2 (8 oz.) Cream Cheese, softened
2 (14 oz.) Sweetened Condensed Milk
1/2 Cup Fresh Lemon Juice
Preheat your oven to 375
Cream together the margarine and sugar until light and fluffy. Add in eggs one at a time while beating on low.
Next add the vanilla or almond extract, beat together for 1 minute. Place all dry ingredients into the mixer, mixing well until blended.Spread mixture into a lightly greased jelly roll pan. Bake for 18-22 minutes. 
Or until center is cooked through and edges are golden brown.  While the crust is cooling, beat the cream cheese until smooth. Add in the sweetened condensed milk, beat again for 1 minute. Then slowly add in the fresh lemon juice, beating again until all ingredients are incorporated and mixture is smooth. Pour over COOLED crust, spreading evenly. Let chill for at least 1 hour before serving. *
You can top the cheesecake off with any fruit filling you desire, before cutting.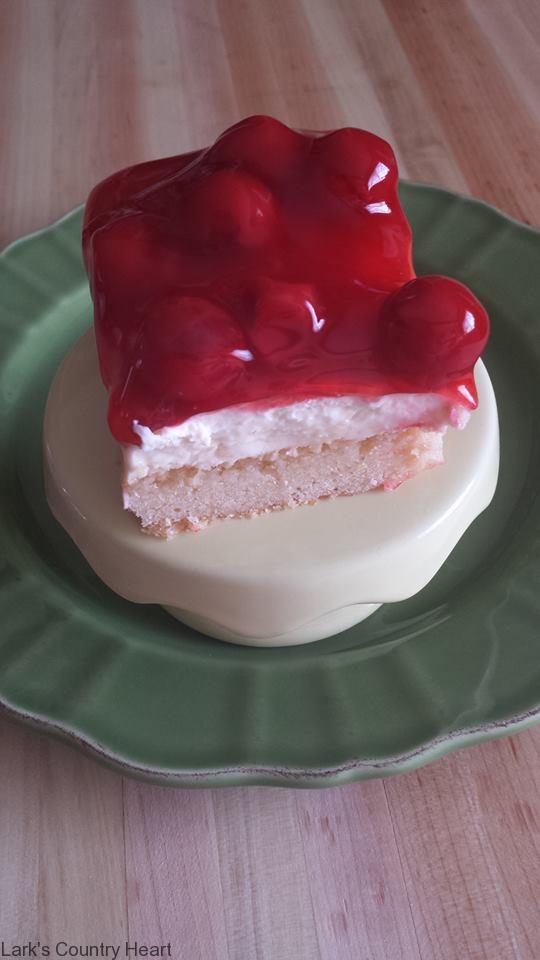 Happy Baking, ~ Lark

Print Friendly