Once a Week I like to serve Pasta…. with that being said, I am the only  "pasta lover"  in my family. That makes the pasta options I can serve very limited.  Alfredo sauce is a favorite among them, so this is a recipe that makes everyone happy!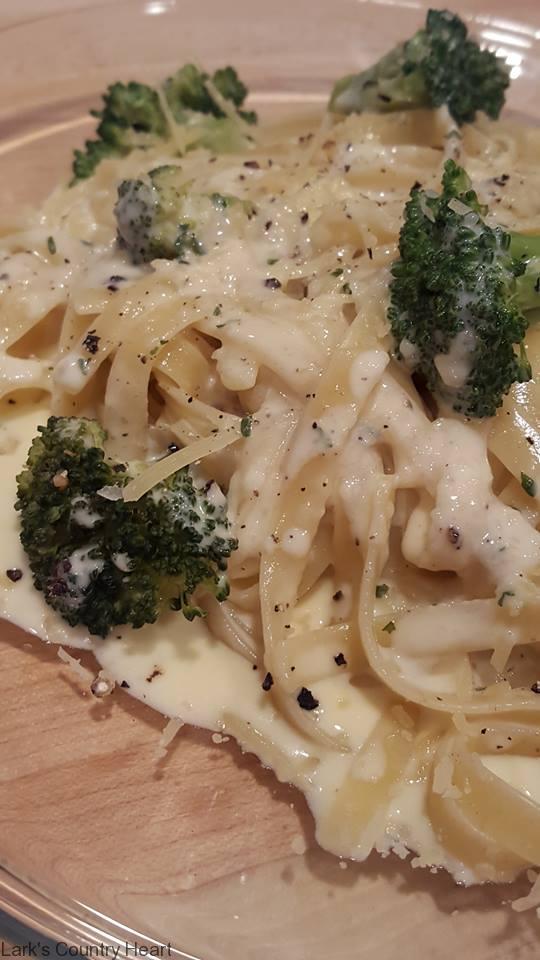 Easy Fettuccine Alfredo with Broccoli
1 (16 oz.) Fettuccine Noodles, cooked & drained
1 Cup Whipping Cream
3/4 Cup Butter
1 1/2 Cup Parmesan Cheese, grated
1/2 teaspoon Salt
1/4 teaspoon Pepper
1/4 teaspoon Garlic Powder
1 teaspoon Parsley
2 Cups Fresh Steamed Broccoli

In a saucepan combine cream, butter, cheese, salt, pepper, garlic powder and parsley over low heat until melted. Stir in steamed broccoli and mix well. Pour over cooked noodles, serve immediately. * You can add grilled chicken breast or even bacon for more flavor.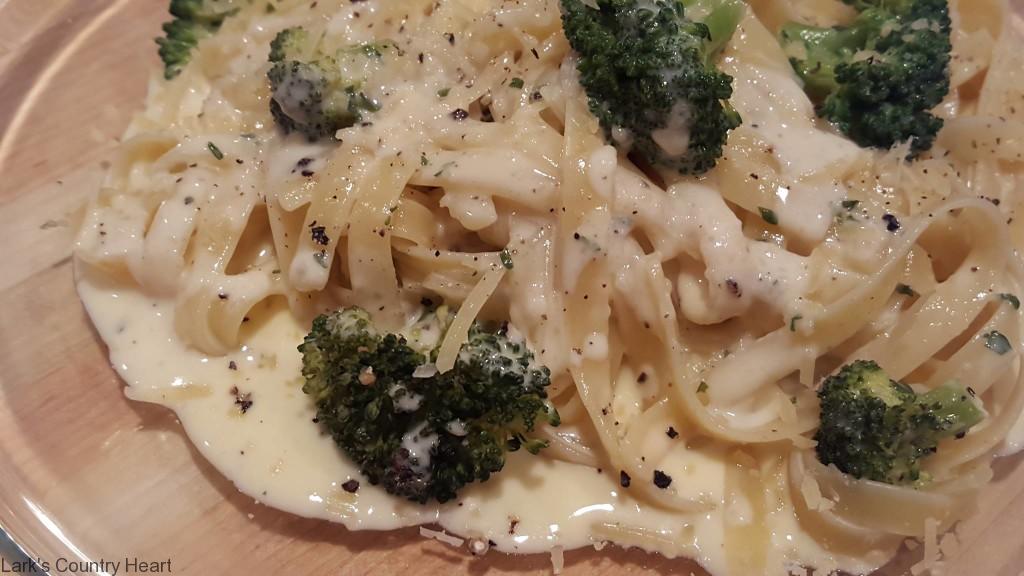 Here's  to fast weeknight meal's the whole family loves! ~ Lark

Print Friendly