Where are all my Apple Pie lovers? You are not going to want to miss this AMAZING dessert.
In the middle of HOT Summer days, who wants to heat up the house any more than necessary? Not me!
These Sparkling Apple Cider Floats taste just like a slice of apple pie topped with ice cream…I am NOT kidding!
And with only 3 ingredients, you can make them in minutes.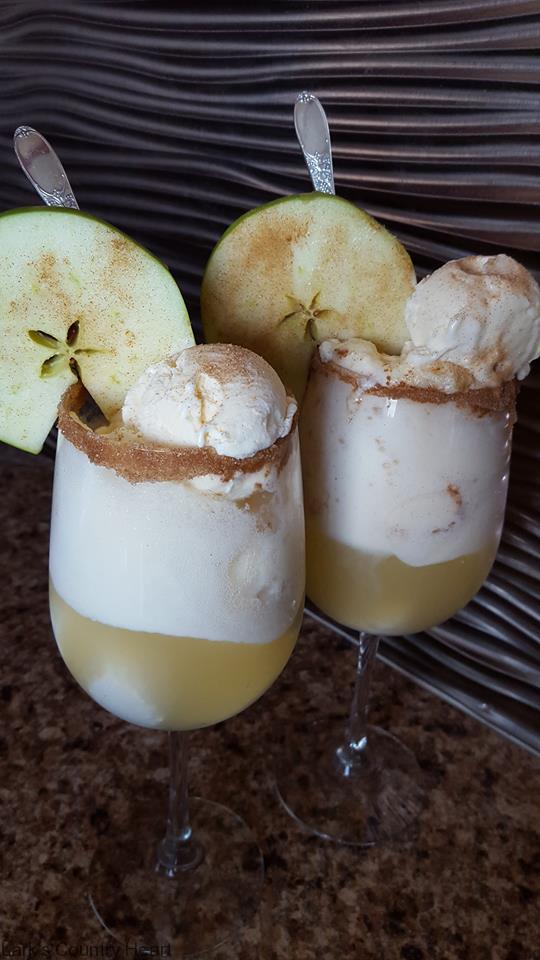 Sparkling Apple Cider Floats
1 (25.4 oz) Sparkling Apple Cider, chilled
1/2 Gallon Vanilla Ice Cream
Cinnamon/Sugar~Optional
Apple Slices~Optional
Place some cinnamon/sugar into a bowl. Then pour a small amount of the chilled Apple Cider into another shallow bowl. Dip the rim of each glass into the cider and then directly into the sugar mixture. Sprinkle a little bit of the sugar mixture into the bottom of each glass. Scoop out desired amount of ice cream into each glass. Pour sparkling cider over ice cream. If you have extra sugar mixture left, I like to sprinkle it on top of the ice cream. Serve immediately  with a fresh apple slice.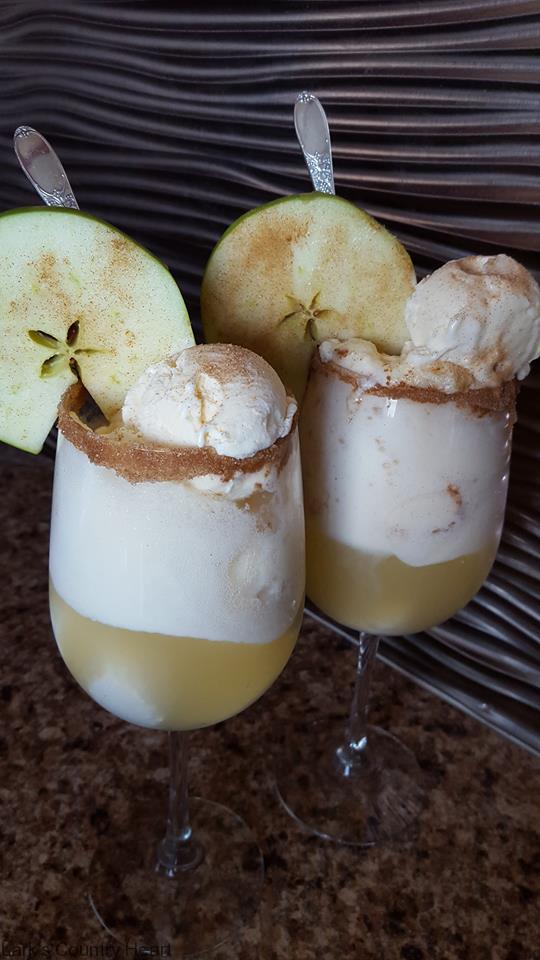 So sit back, kick up your feet and enjoy a little taste of Summer. ~ Lark

Print Friendly