I have wanted to share my version of "Alice Springs" Chicken for a while now. I first tasted this chicken at  my favorite restaurant years ago.  It is such a simple dish to prepare. And it is loaded with all my favorite ingredients!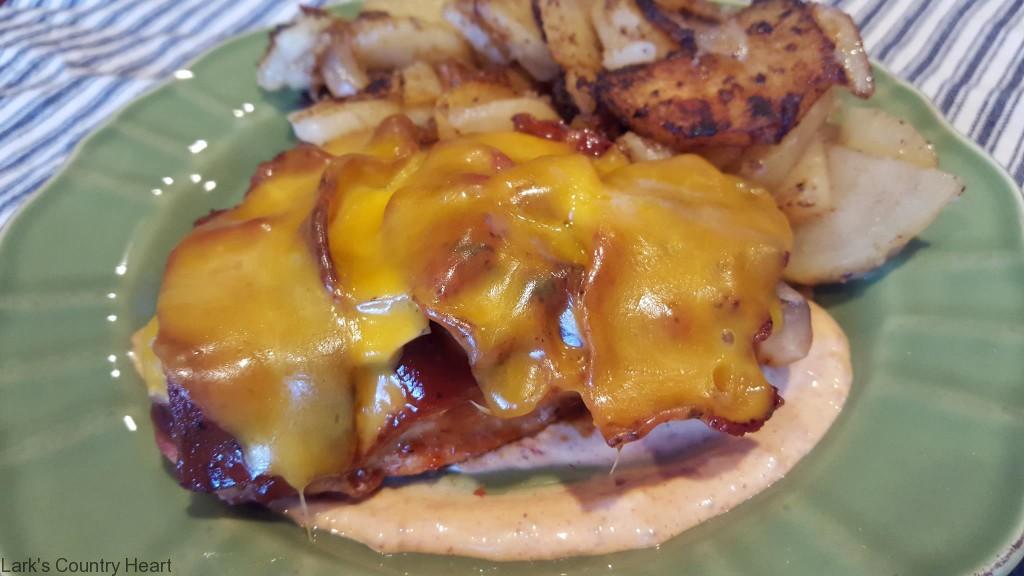 I of course had to use MY BBQ SAUCE  recipe as well as spice it up with a spread of MY CHIPOLTE MAYO  You can use your favorite bottled sauce…..however I highly recommend trying mine 😉
"Alice Springs" Chicken
4 Large Skinless, Boneless Chicken Breast's
12 Bacon Slices, cooked crisp
1 Cup Mushrooms, fresh sliced
1 Cup BBQ Sauce
4 Cheddar Cheese, slices
1 Tablespoon Butter

Start by sauteing the mushrooms in the butter until fork tender, set aside. Grill each chicken breast until cooked through. Place chicken breasts into a shallow baking dish. Spread some bbq sauce over each breast. Then top with mushrooms, bacon and cheese. Place into oven and broil for 2-3 minutes or until the cheese is melted. Serve immediately.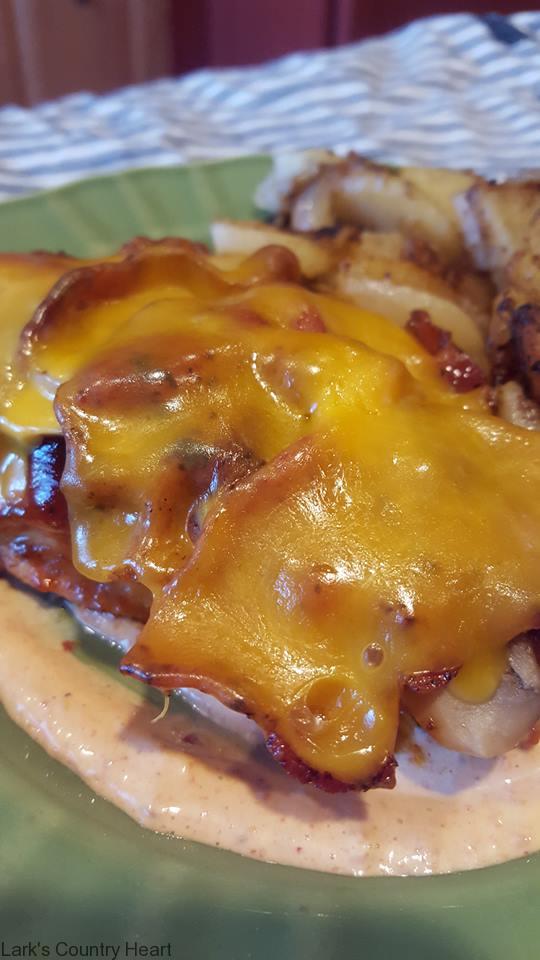 I like to serve it along side some Bacon Grease Fried Potatoes. Enjoy~ Lark

Print Friendly