As many of you know I love to bake! I wish I could be in the kitchen baking up a storm everyday. However I am sure my neighbors would get tired of me sending over taste test's for them to try on a daily basis. I sometimes have to remember that not everyone is as thrilled as I am when I create a new recipe. (lol)  So when I created this recipe, I made sure to take taste test pieces to my coworkers, and give the neighbors a break.  I am thrilled to say they all said it was a keeper! These decadent brownies are sinfully rich and delicious. Cookie and brownie lovers alike will both be delighted!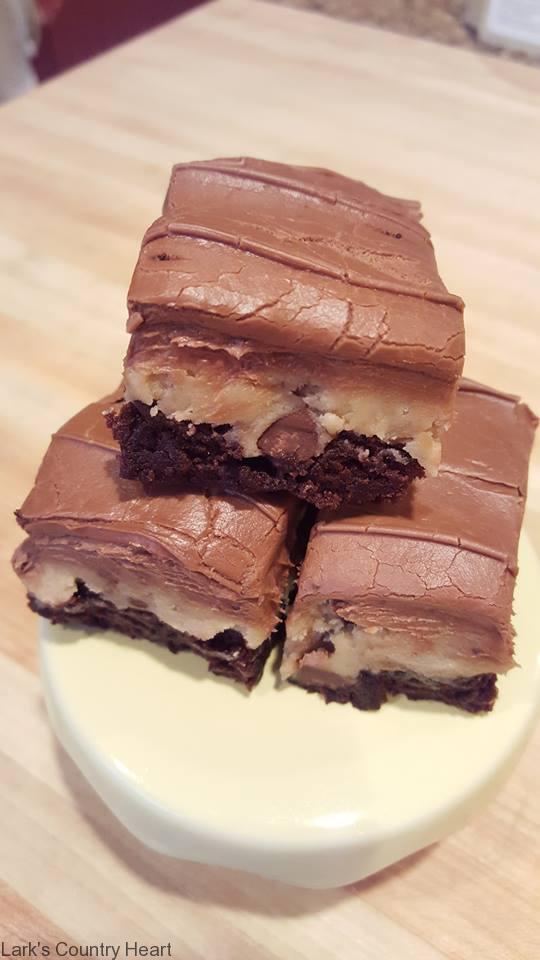 You can use a boxed brownie mix or make brownies from scratch , they both taste great!
Pecan Choc.-Chip Cookie Dough Brownies 
1 (19.8 oz) Brownie Mix
1 Cup Butter, softened
1/2 Cup Brown Sugar
1/2 Cup Sugar
1/4 Cup Milk
2 teaspoons Vanilla
1 1/2 Cup Flour
1 Cup Chocolate Chips
1/2 Pecan's, chopped
Chocolate Frosting
Start by making the brownies according to the box directions. Let brownies cool completely.
In a mixing bowl cream the butter with sugars for 3 minutes. Add in milk and vanilla, mix. Spoon in flour, chips and nuts. Mix well, then spread over cooled brownies. *I like to place pieces of the dough over top the brownies with my fingers, then gently spread together with a frosting knife. That way you wont tear the brownies.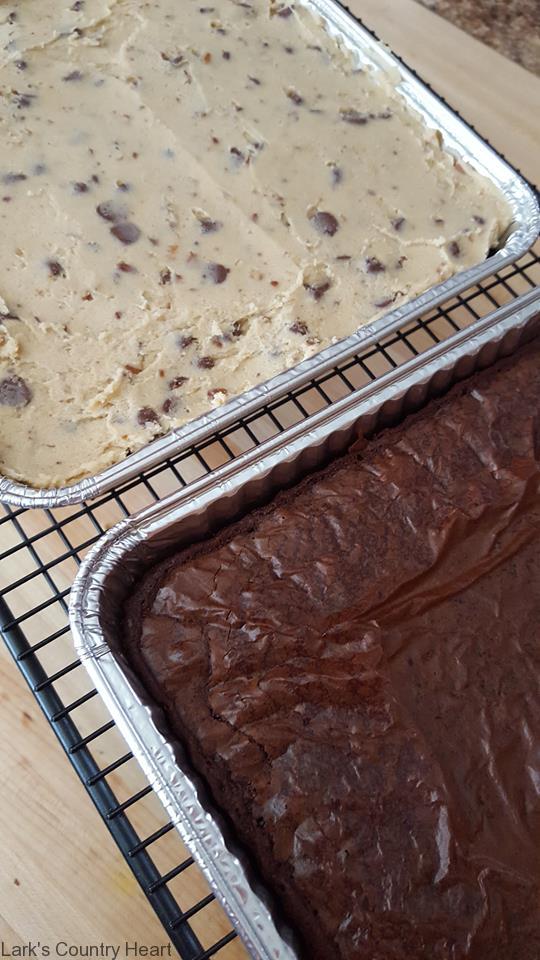 Make you Chocolate Frosting next, and carefully spread it over the cookie dough layer.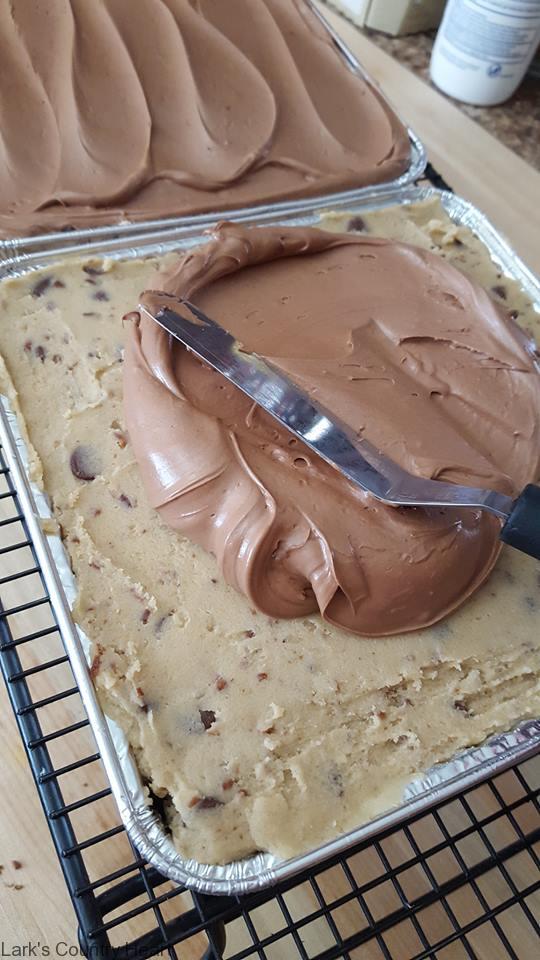 I like to let it chill for 30 minutes before cutting. Since these are so rich, I tend to cut them into bite size portions.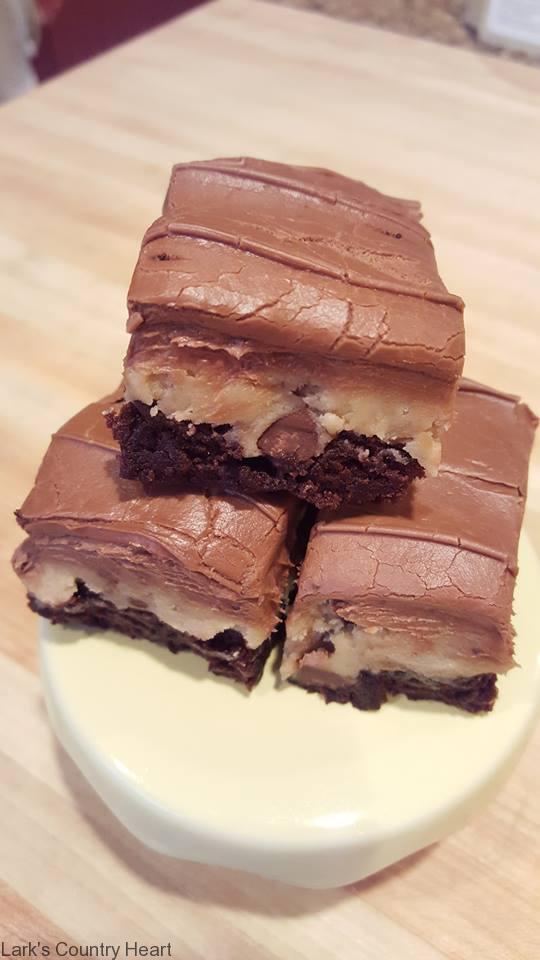 Happy Baking, ~ Lark

Print Friendly