Well the first official day of Autumn being tomorrow, I finally gave in and made my first new Pumpkin recipe of the season.  Don't get me wrong, I love pumpkin flavor….I just don't want to rush into the pumpkin everything season to soon. And what better way to start off my Fall recipes than with a soft, chocolate chip filled cookie? I put a little extra zing in these cookies by adding a touch of ginger……and Oh My Flipping Heck, why have I not thought of this before? SO YUMMY!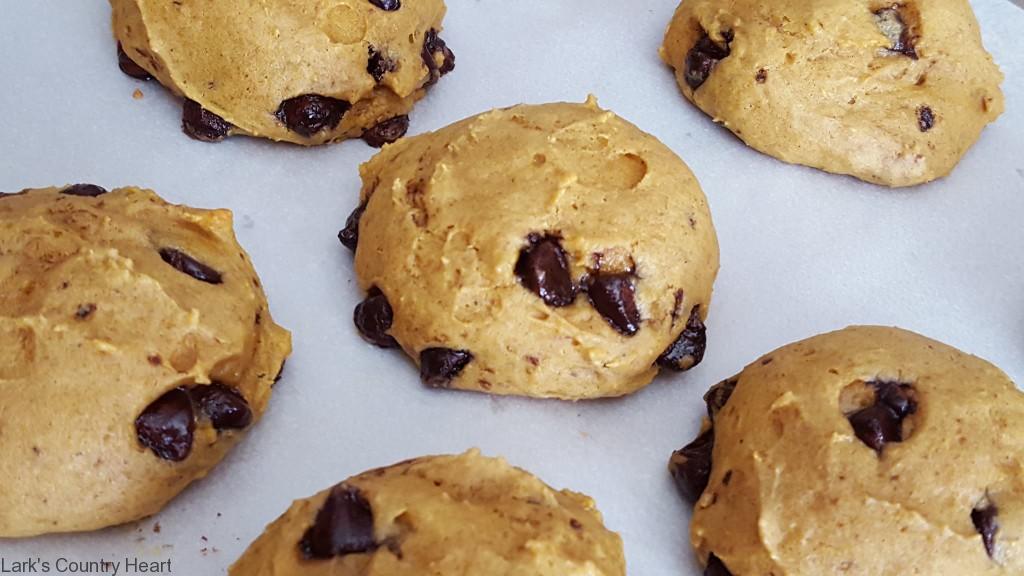 Pumpkin Ginger Chocolate Chip Cookies 
2 Cups Pumpkin Puree
1 1/2 Cups Sugar
1 Cup Vegetable Oil
2 Egg's
1 Tablespoon Vanilla
5 Cups All Purpose Flour
4 teaspoons Baking Powder
2 teaspoons Baking Soda
2 teaspoons Pumpkin Pie Spice
1/2 teaspoon Ground Ginger
1 teaspoon Salt
2 1/2 Cups Milk Chocolate Chips
Preheat oven to 350 degree's
In a mixing bowl combine pumpkin, sugar, oil, eggs and vanilla. Beat until smooth. Next sift together the flour, baking powder, soda, pumpkin spice, ginger and salt. Add to the mixing bowl, slowly while mixing together. Once all ingredients mixed together , stir in the chocolate chips.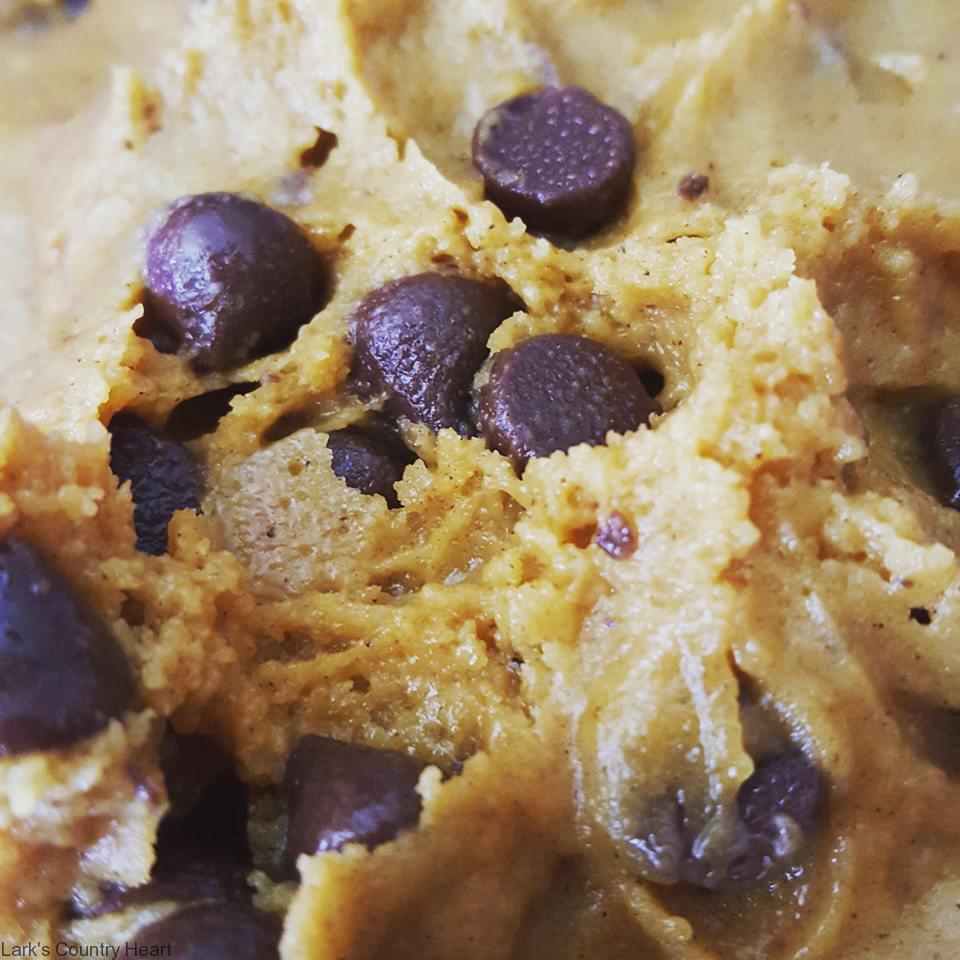 I like to chill the dough for 30 minutes. Then drop by the spoonful onto a greased parchment lined baking sheet pan. Bake for 12 minutes. DO NOT OVER BAKE. Let cool on wire rack before packaging. (This recipe will make 4 dozen )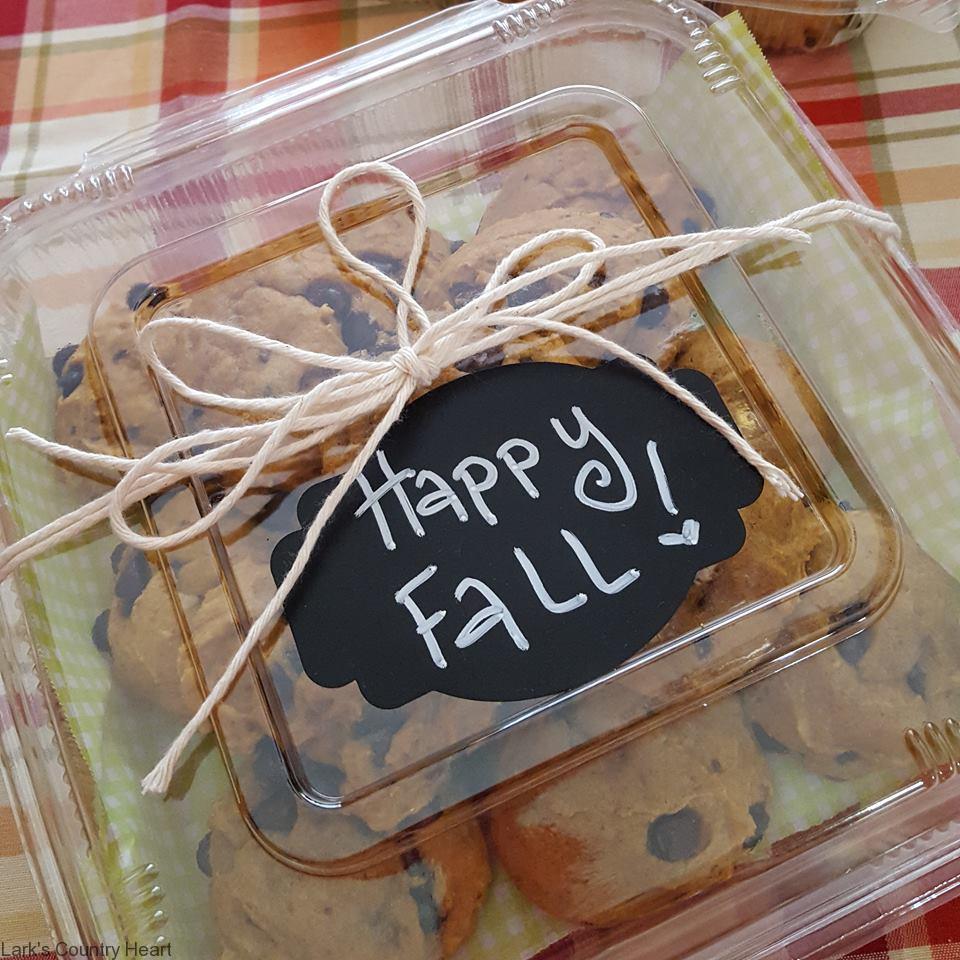 I am sure you will "Fall" in love with these cookies, so make sure to save yourself a few before giving them all away.
~ Happy Baking, Lark

Print Friendly