This is one flavor packed chili you will be wanting to serve over and over again.  And with the use of canned goods, you can have this chili in no time at all.  We like to serve it over the top of  a piece of homemade Corn Bread.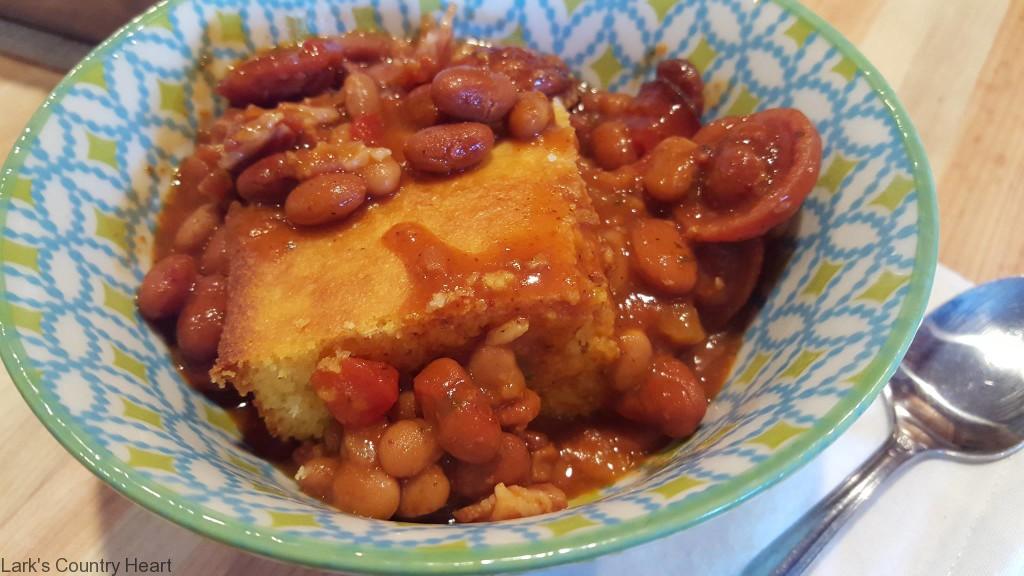 Kielbasa & Bacon Chili 
1 (28 oz.) Baked Beans
4 (15 oz.) Western Style Chili Beans
1 (14.5 oz.) Diced Tomatoes
1 Pkg. Dry Ranch Dressing Mix
2 Tablespoons Chili Powder
1 teaspoon of Cumin
1 lb. Beef Kielbasa Sausage, sliced
1 lb. Bacon, cooked & crumbled
1 Cup White Onion Diced
Start by frying the sliced kielbasa and bacon along with the onion. Drain excess grease off. Place all the ingredients into a slow cooker, stir well. Turn the temperature on low for 4 hours or high for 2 hours. Serve alone of over a slice of cornbread.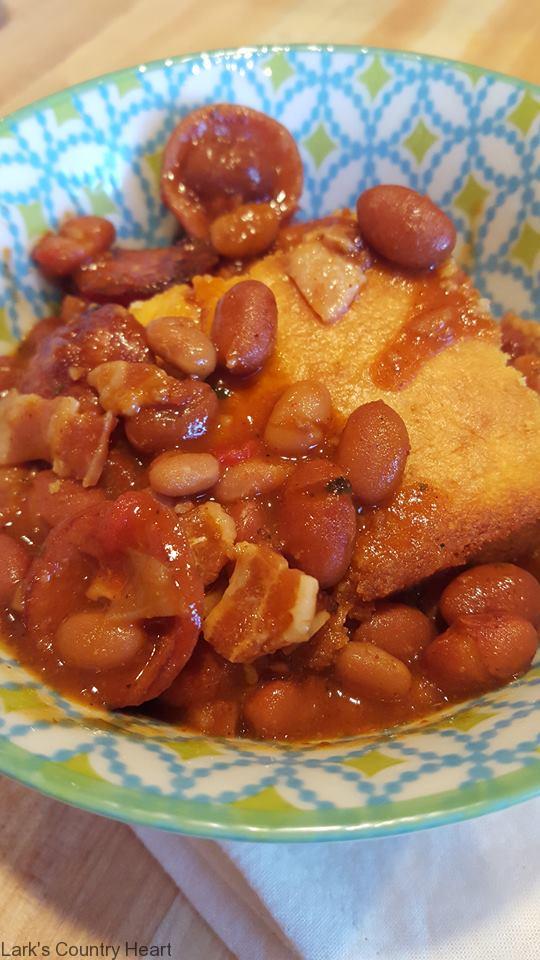 Keep Warm, ~ Lark

Print Friendly