Many of us tend to make more soup in the fall and winter months than any other time of the year. I know for me, nothing is more comforting than having a bowl of soup on a chilly evening. And this Broccoli Cheddar soup does not disappoint. It is so creamy and full of cheesy flavor with broccoli florets in every bite.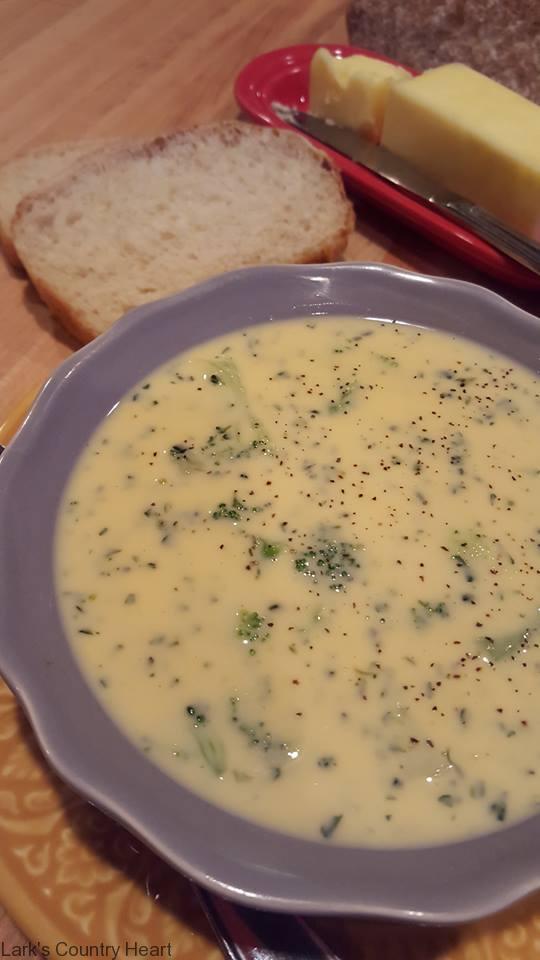 Broccoli Cheddar Soup 
1/2 Cup Butter
1/2 Cup White Onion, diced
4 Cups Fresh Broccoli Florets, steamed
4 (14.5 oz.) Chicken Broth
2 Cups Heavy Whipping Cream
1 Cup Milk
1 lb. Velveeta Cheese, cubed
1 Tablespoon Garlic Powder
2/3 Cup Cornstarch
In a large stock pot saute onion in butter. Add in chicken broth, cream and broccoli. Turn heat down to a low simmer, add in the cheese, garlic powder. Mix milk and cornstarch together whisk into soup mixture. Continue whisking until all the cheese is melted and the soup has thickened. Add in salt and pepper to taste.  Serve with warm bread and butter.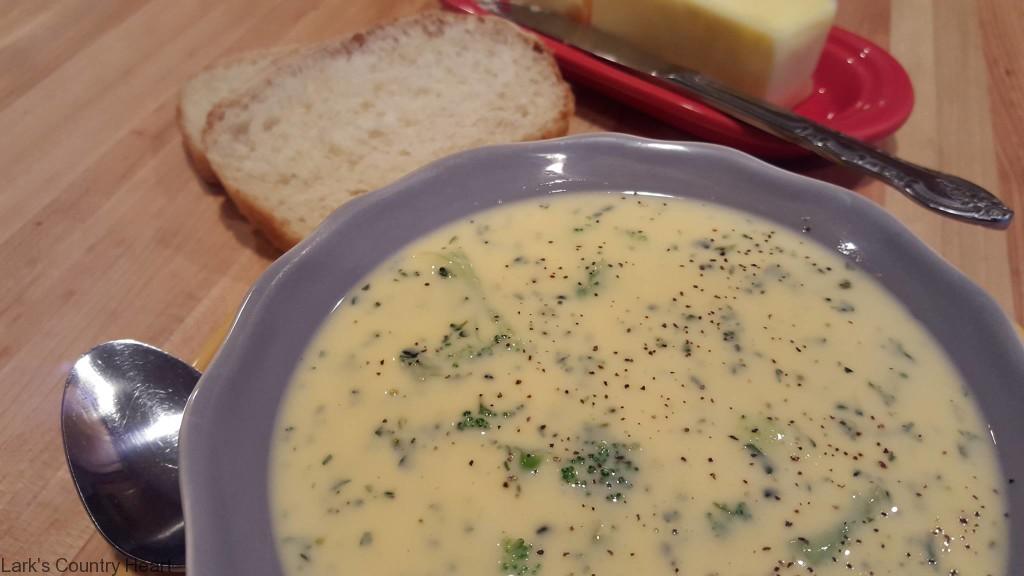 Comfort in a bowl, ~ Lark

Print Friendly