What do you do when you have a ton of potatoes? Everything! lol… I love potatoes! This hashbrown casserole can be served for breakfast, brunch or as a side to any dinner. They have all of my favorite ingredients. give them a try and see if they become a new family favorite as well.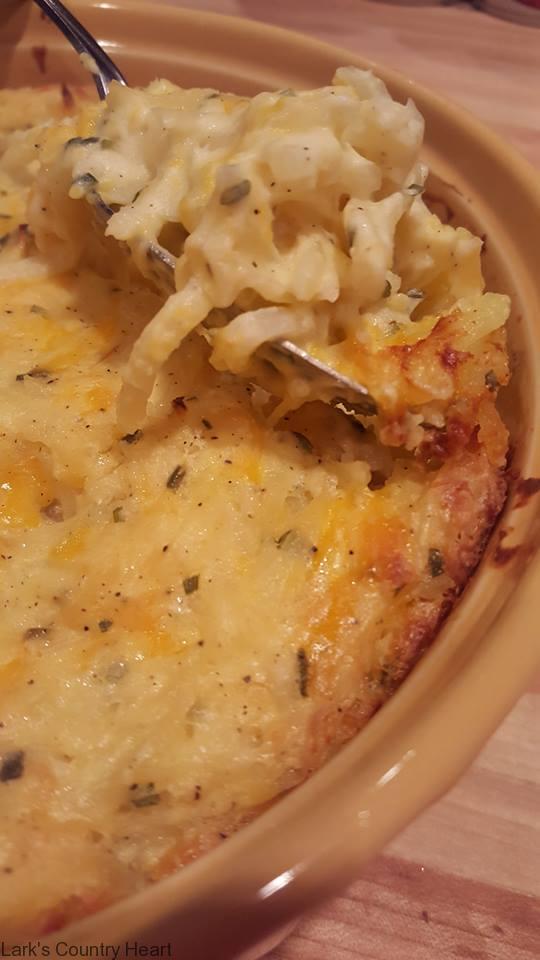 Hashbrown  Casserole 
1 (28 0z) Frozen Hashbrowns, thawed ~*approx. 4 Cups 
2 Cups Sour Cream
1 Cup Cheddar Cheese, shredded
3 Tablespoons Dried Chives
1 teaspoon Pepper
Mix all ingredients together, place into 2 quart baking dish.Bake at 350 for 45 minutes
Serve alone or as a side dish.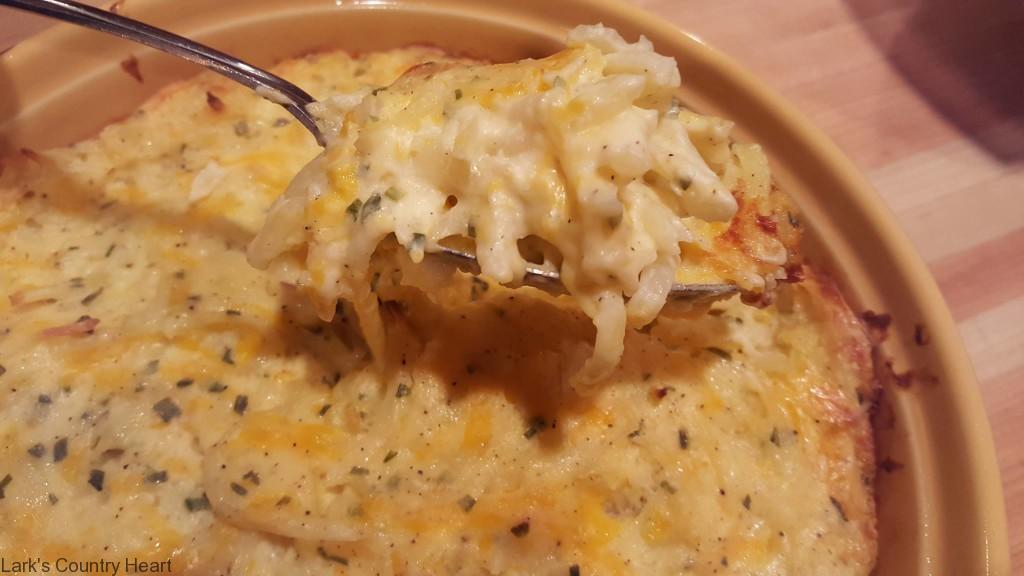 ~Great way to Carb up! ~ Lark

Print Friendly