These next few months are  my "I have no extra time in my days" months . One thing you might not know about me is that I am a High School Track Coach. And every year from March to the end of May I am running around with half a brain. ( lol ) With having every day practice,and track meets on the weekends….. I just dont have much time to get in the kitchen to "de-stress". Yup, you read that right, my favorite way to combat stress is by getting in the kitchen and cooking/ baking ! With that being said I like to find easy ways to make my family treats and meals ahead of time. These Brown Sugar Muffins are easy to make, taking no time at all to bake, and they taste delicious. PERFECT for a morning on the go.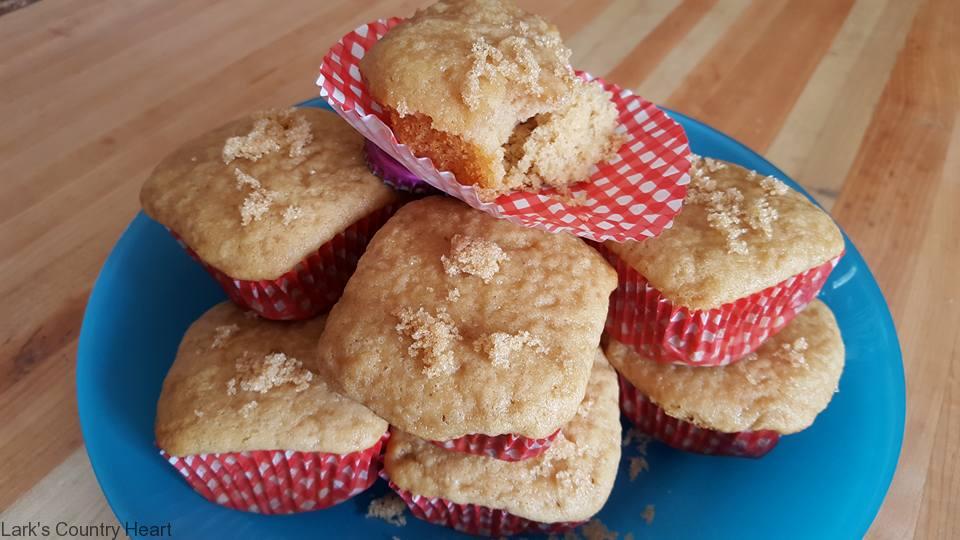 Do not confuse these muffins for a cupcake….They are NOT a cupcake. They are super moist and  slightly sweet.
Brown Sugar Muffins 
2 Cups All Purpose Flour
1 Cup Brown Sugar, packed
1 teaspoon Baking Soda
1/4 teaspoon Salt
1/2 Cup Butter, softened
1 Egg
1 Cup Buttermilk
1 teaspoon Vanilla
1/8 teaspoon Nutmeg
Preheat oven to 400 degrees
Sift together the flour, baking soda, salt and nutmeg. Add to that the butter, egg, milk and vanilla. Whisk until smooth. Fill muffin cup liners 3/4 full.  Bake for 5 minutes at 400 degree's, then reduce heat to 350 and continue baking for another 12-14 minutes. Let muffins cool completely on a cooling rack. **You can freeze these muffins for up to 3 weeks. Just pull out desired amount of muffins and pop them into the microwave for 1 minute.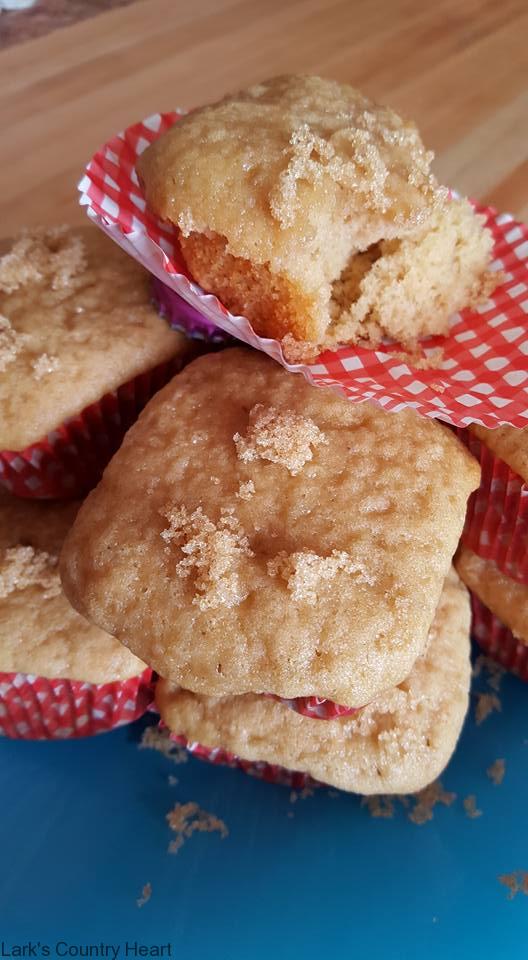 Enjoy and cherish your extra minutes of the day.~ Lark

Print Friendly