Because I enjoy baking and cooking so much, my family very rarely goes with out a home cooked meal or dessert for more than a day. Also because I enjoy  creating new recipes all the time, very rarely do they get the same meal or dessert with in a months time. This being said….When I created these brownies, I was TOLD that I needed to make them again with in a week.  Ha, ha… I guess that they REALLY liked them.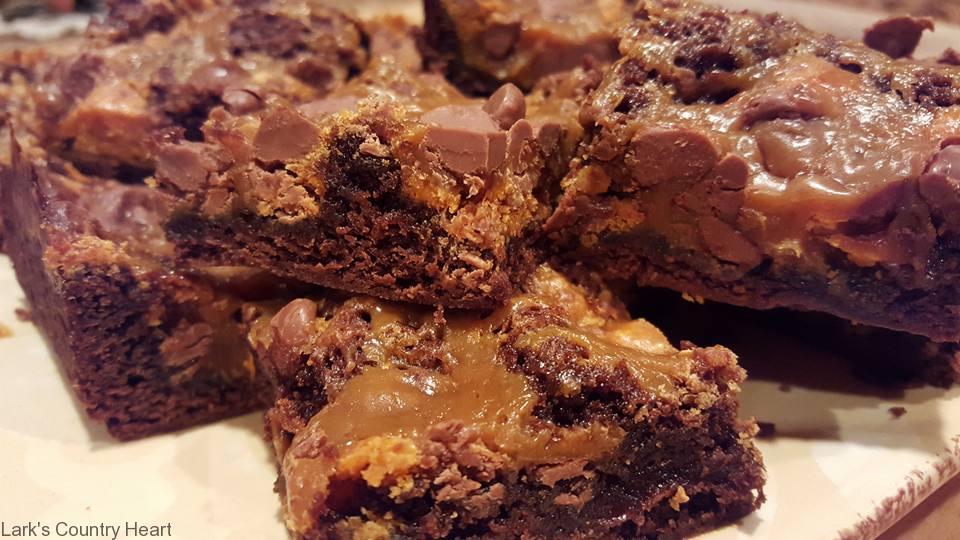 These brownies have everything you could ever want…..they are soft & chewy, chocolaty, with soft caramel and butterfinger pieces in every bite! Oh My Flipping Heck are these addicting!

Cake Mix Butterfinger Brownies
1 (15.25 oz.) German Chocolate Cake Mix
3/4 Cup Butter, melted
1 (5 3/4 oz) Evaporated Milk
1 (10 oz. ) Butterfinger Pieces
1 ( 11 oz.) Caramel, unwrapped
1 (11.5 oz) Milk Chocolate Chips
Preheat oven to 350 degrees
Mix together the cake mix, butter and 1/3 Cup of the evaporated milk. Press this evenly into a 9 x 13″ pan that has been lightly greased. Bake for 8 minutes. While the bars are baking, melt together the caramel and remaining evaporated milk. Remove bars from oven after the 8 minutes are up, sprinkle the butterfinger pieces over top. Next pour caramel over the butterfinger pieces and top with the chocolate chips. Place bars back into the oven to continue baking for another 20 minutes. Let brownies cool completely before cutting.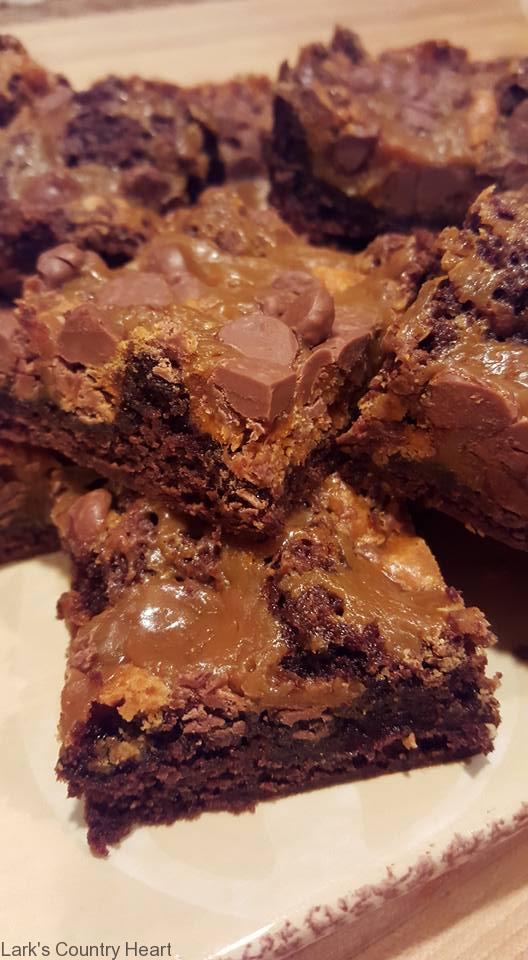 Last step…pour a large glass of cold milk and enjoy!
~Happy Baking, Lark

Print Friendly