Pork Chops are one of my daughters favorite meals. So seeing how she is MY VALENTINE, I thought I would surprise her with a new version of her favorite dish. You can make these in a slow cooker, or in the oven. This is a very weekday friendly meal. It is also very versatile  you can serve it over just about anything by simply dicing the pork chops into pieces before cooking. I chose to serve it over rice, however I am thinking next time I will try a baked potato, or noodles.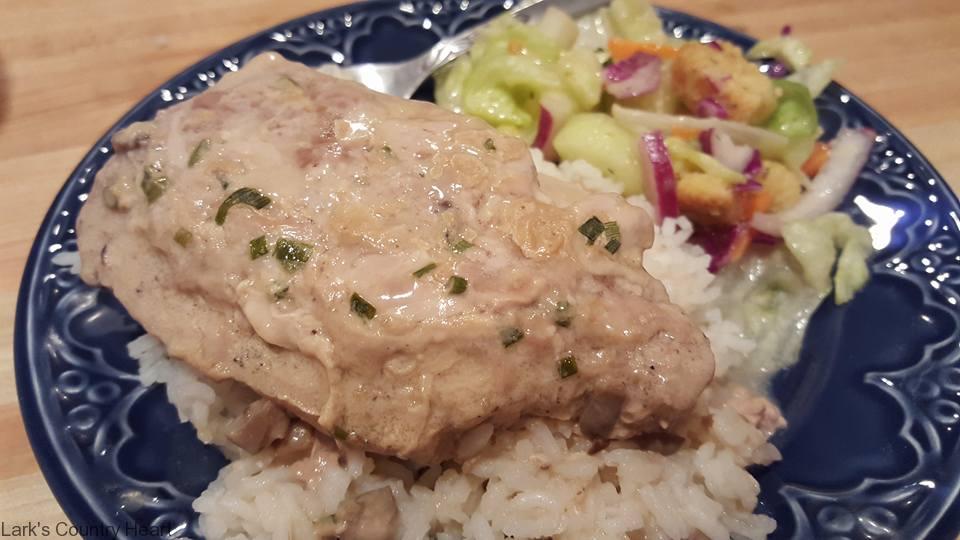 Saucy Pork Chops 
6 Boneless Pork Chops
1/2 Cup Sour Cream
1/4 Cup Aloha Brand Soy Sauce
1 (10.5 oz.) Cream of Mushroom Soup
2 teaspoons Chopped Chives
Black Pepper to taste

Preheat oven to 375 (or if using a slow cooker High Heat)
Lightly grease the bottom of a 9 x 13 pan, or the slow cooker liner. Place pork chops on bottom or pan. In a bowl whisk together the sour cream, soy sauce, soup, and pepper. Pour over pork chops, sprinkle with chives.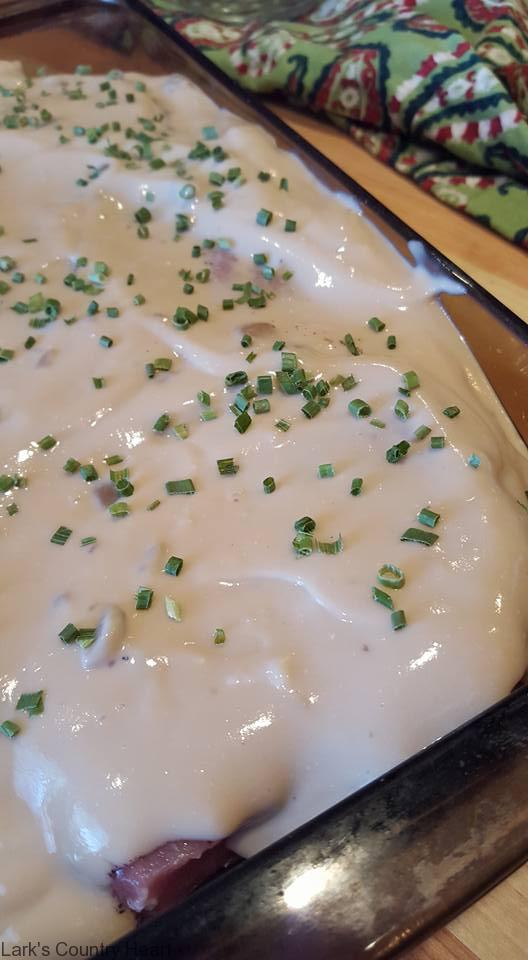 Cover with foil and bake for 1 1/2 hours. Or in the slow cooker for 2 hours. Remove foil for the last 15 minutes of baking.
Time to dig in!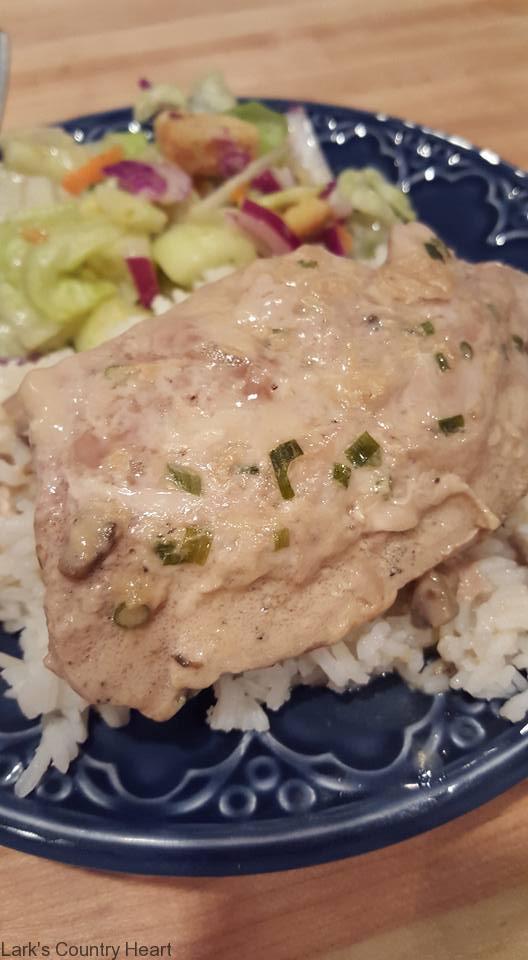 The meat is so tender you can cut it with a fork. and the sauce is by far one of my favorites!
Enjoy! ~ Lark

Print Friendly