This Hot Cherry Pepper Chicken is so EASY to make. You literally toss all the ingredients into you slow cooker, press start and go about your day. What Mom doesn't wish for preparing a meal to be this easy?!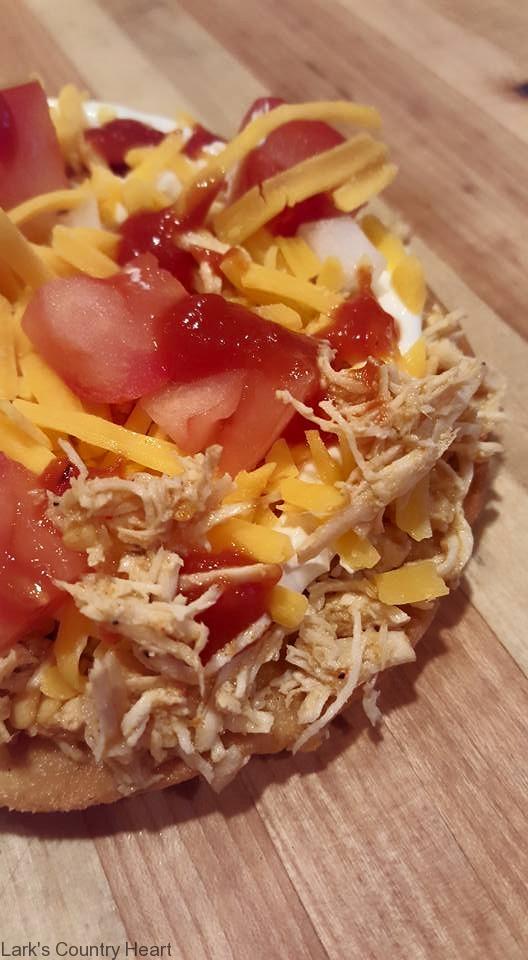 Slow Cooker Hot Cherry Pepper Chicken 
3 Large Chicken Breast's, skinless & boneless, cut into pieces
2 Tablespoon's Olive Oil
1 teaspoon Onion Powder
2 Tablespoon's Minced Garlic
1 (24 oz. ) Hot Cherry Peppers

Place all the ingredients into the slow cooker. Place on High for 3 hours or low for 6 hours.
Using 2 forks, shred chicken and peppers. Remove pepper stems. It is THAT EASY!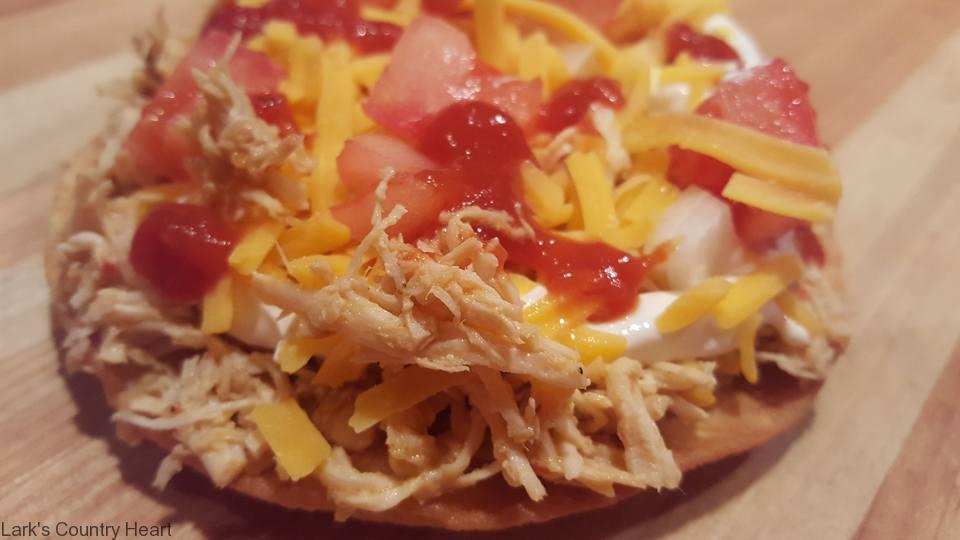 You can make this meat into several different meals. Tostada's like pictured here.
Serve on a bun with fresh cole slaw, or as a wrap. The possibilities are endless.
Fast, Easy and Delicious, ~Lark 

Print Friendly