I love Starbucks! I am a happy camper, when I get to visit a Starbucks. There is nothing better than a cold blended Caramel Frappuccino on a hot Summer day. (Okay on any day) Add in a slice of their Lemon Loaf….and you have earned extra bonus points!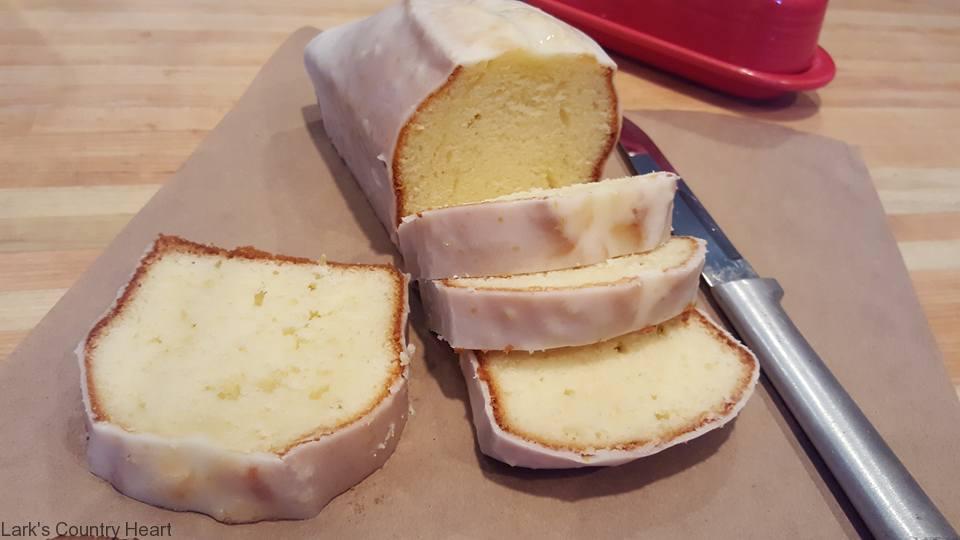 As many of you know, I live in a VERY SMALL town. I am 110 miles North of the closest Starbucks. Needless to say I had to come up with my own version of their yumminess. Lets start with the Lemon Loaf. Y'all are going to thank me as well as your pocket book for figuring out this deliciousness! Soft, sweet, moist lemony bread, drenched in a lemon icing that will have you asking for another slice.
Better than Starbucks Lemon Loaf 
1 (16.5 oz.) Lemon Cake Mix
1 (5.1 oz. ) Instant Lemon Pudding Mix
1/2 Cup Oil
1/2 Cup Milk
1 Cup Sour Cream
1/4 Cup Fresh Lemon Juice
Lemon Icing 
1/4 Cup Butter, softened
2 Cups Powdered Sugar
1/4 Cup Fresh Lemon Juice
1 Teaspoon Lemon Extract
1 Tablespoon Fresh Lemon Zest
Preheat oven to 350
Grease and flour (2) Loaf pans.
In a mixing bowl combine the oil, milk, sour cream and lemon juice. Mix well. Add in the instant pudding as well as the cake mix. Beat for 1 minute or until smooth. Divide batter evenly into the loaf pans. Bake for 45-55 minutes or until the center of the bread is cooked through.  Let cool completely on wire rack before removing from the pans. While the loaves are cooling, make your icing. In a mixing bowl cream together the butter and powdered sugar. Then add in lemon juice, lemon zest and extract. This will be a thicker icing.  When loaves are cooled, remove from pans and pour icing over top and sides of loaf. I like to then let them chill for a good 30 minutes before slicing and serving. *These loaves are freezer friendly. wrap in plastic and place in freezer for up to 3 weeks.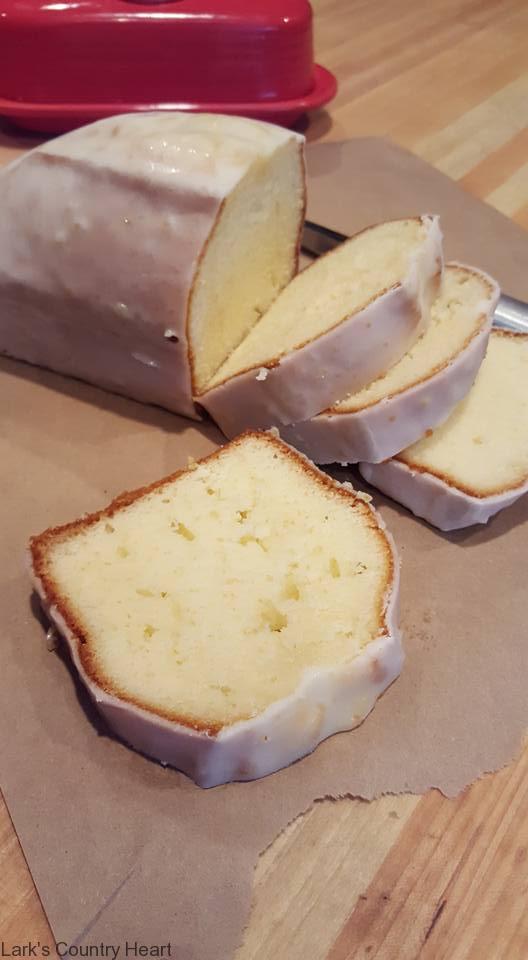 Happy Baking, ~Lark

Print Friendly