Hot Summer days call for a Cool slice of Pie!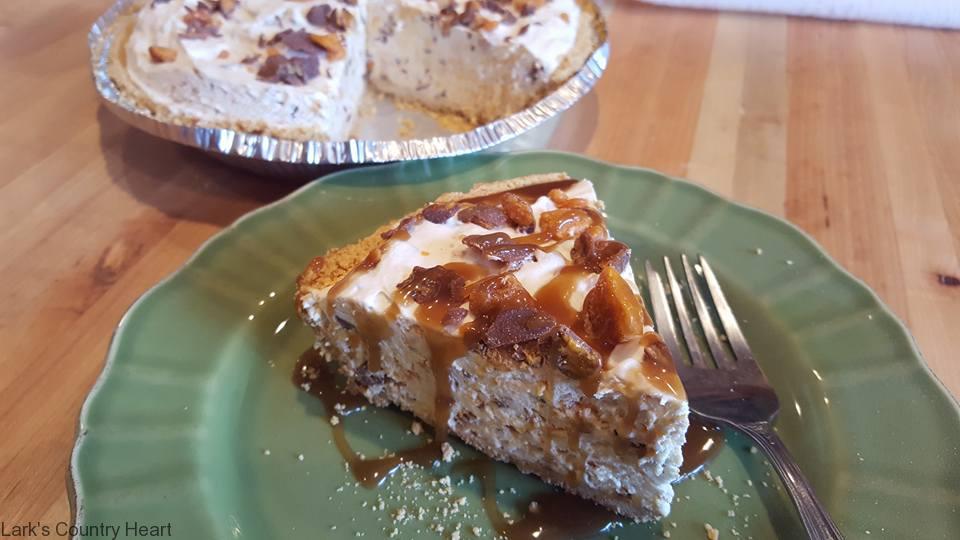 This Butterfinger Cream Cheese Pie is a sweet combination of a no bake cheese cake and a dreamy candy bar pie….
Cant get much better that that Y'all. And with only 5 ingredients, you can whip this up in no time at all.
Serve this up at your next backyard BBQ, and I promise you will receive rave reviews.
Butterfinger Cream Cheese Pie 
1 (9″inch) Graham Cracker Crust
2 (8 0z. ) Cream Cheese, softened
1 (14 oz.) Sweetened Condensed Milk
3 Tablespoons Lemon Juice
1 (16 oz. ) Whipped Topping, thawed
1 (10 oz. ) Butterfinger Bite Baking Pieces, reserve 1/4 cup
In a mixing bowl  beat together the cream cheese and sweetened condensed milk until smooth. Add in lemon juice and mix again.  Stir in Butterfinger Bites, and then fold in the whipped topping. Spread filling into the graham cracker crust and top with the remaining 1/4 Cup of Butterfinger pieces. Chill for 1 hour before slicing and serving. ~I like to add a drizzle of caramel ice cream topping over each slice, just before serving to my guests.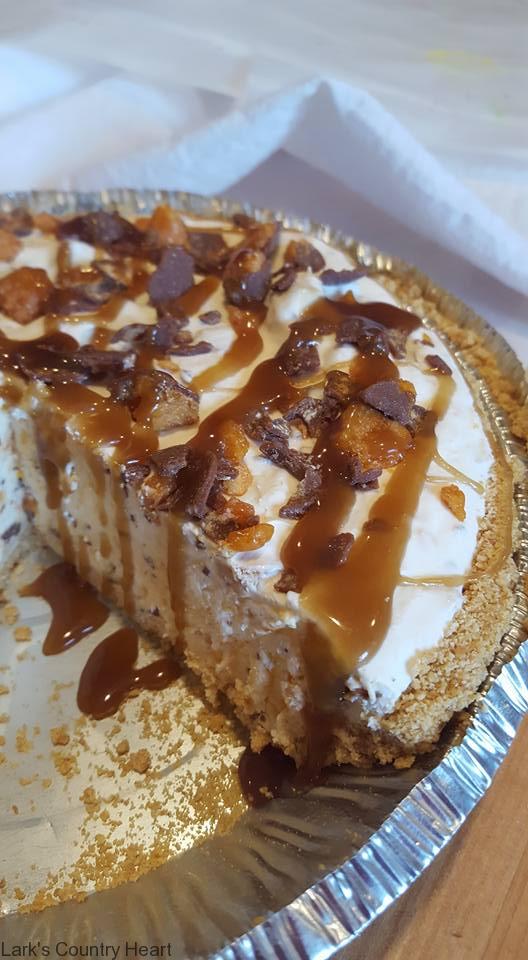 Here's to cooling of with friends & family this Summer.~ Lark

Print Friendly