Summer is here. And boy does it pack a punch here in Nevada. Today's high is 113-115 degree's!! Needless to say, I do NOT turn on my oven on days like today. In fact I usually do my baking early in the morning or late in the evening.  So understand me here on this…..these Caramel Crunch Bars are worth turning the oven on for 30 minutes!  (I wouldn't do it if it wasn't worth it Y'all!)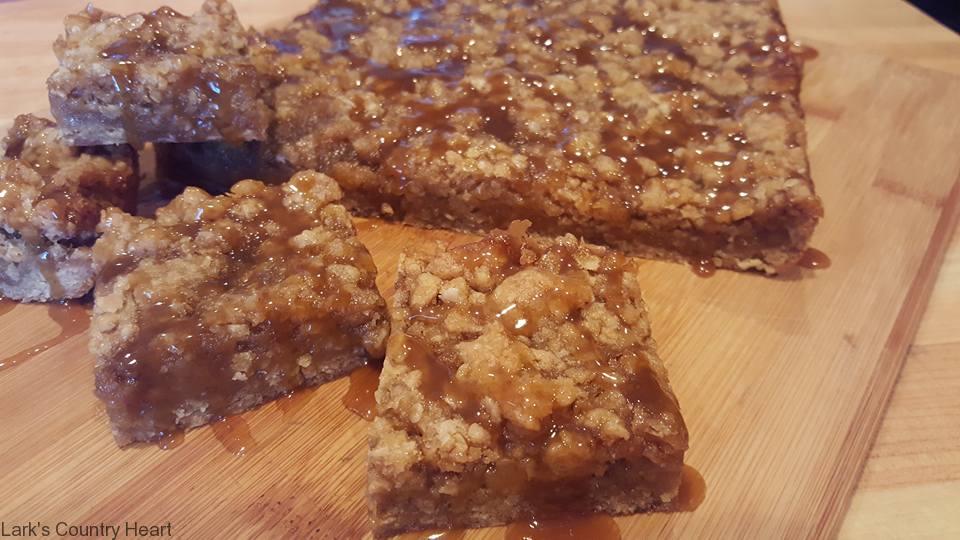 Caramel Crunch Bars 
Crust~
1 1/2 Cup Quick Cooking Oats
2 1/4 Cup Flour
1 1/2 Cup Brown Sugar
1 1/4 Cup Butter, cut into pieces
Filling~
1 /4 Cup Butter, softened
1 Cup Brown Sugar
1/4 Cup Milk
1 Tablespoon All Purpose Flour
1 teaspoon Vanilla
Preheat Oven to 375 degrees
In a mixing bowl combine all the ingredients for the crust, until crumbles. Press 2/3 of the mixture into a 9″x 13″ pan, that has been lightly greased. Bake in oven for 15 minutes.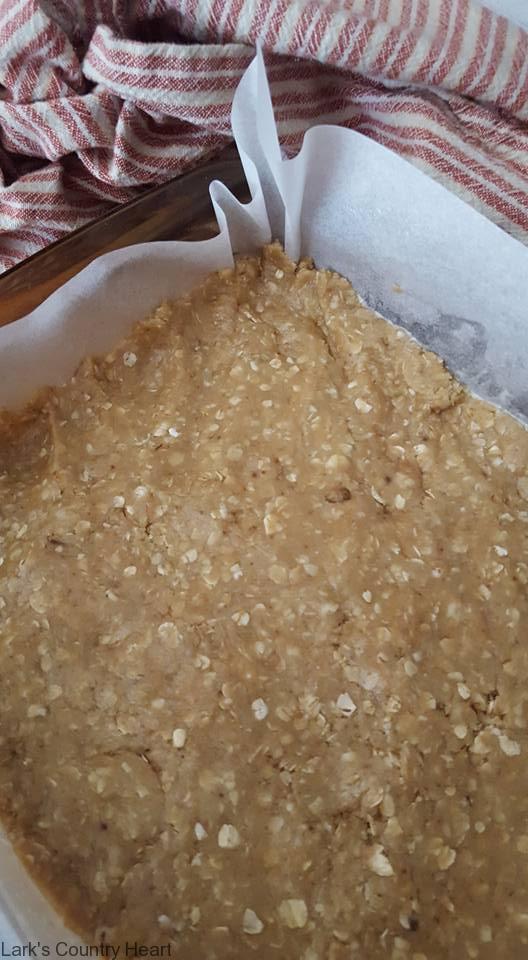 Next in a small bowl combine all the ingredients together until smooth, pour over crust after baking. Top with remaining crust, and return to the oven to finish baking for another 20-25 minutes.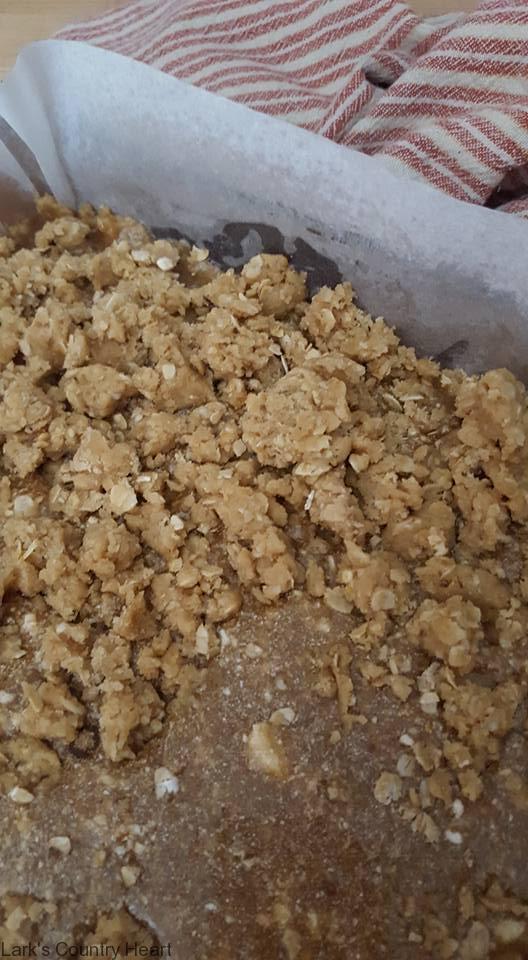 Let bars cool completely before cutting.
* However if you are like me and cant stand waiting …. it is also REALLY yummy served hot with a scoop of ice cream on top!
**You'll notice in the pictures I had some caramel drizzled over top of the bars. To make this yummy caramel sauce, all you need to do is combine all the filling ingredients together and stir over med- high heat to bring it to a boil for 3 minutes. You can store this in the fridge for up to 1 month.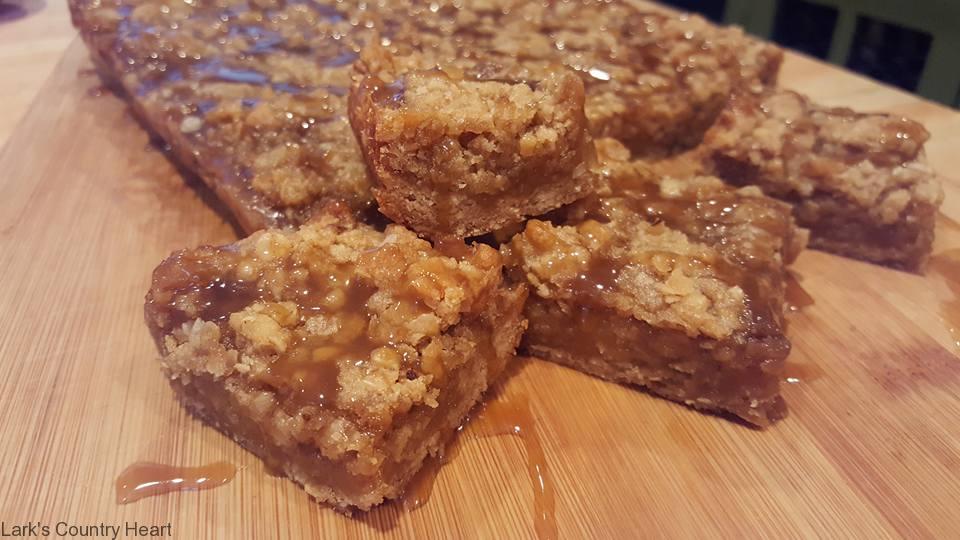 Now Cowboy Up and turn on your oven to make these bars…you will agree they are worth it!
~Lark

Print Friendly