Let me introduce Y'all to our new favorite way to eat corn on the cob. If you haven't tried this yet, you HAVE to do so soon! And yes, I am aware that once you read the ingredients, you might not be to keen on giving it a try. Believe me….I thought the same thing. I mean Mayo on corn? Well for some reason it just works! So step outside your "box" and give it a try.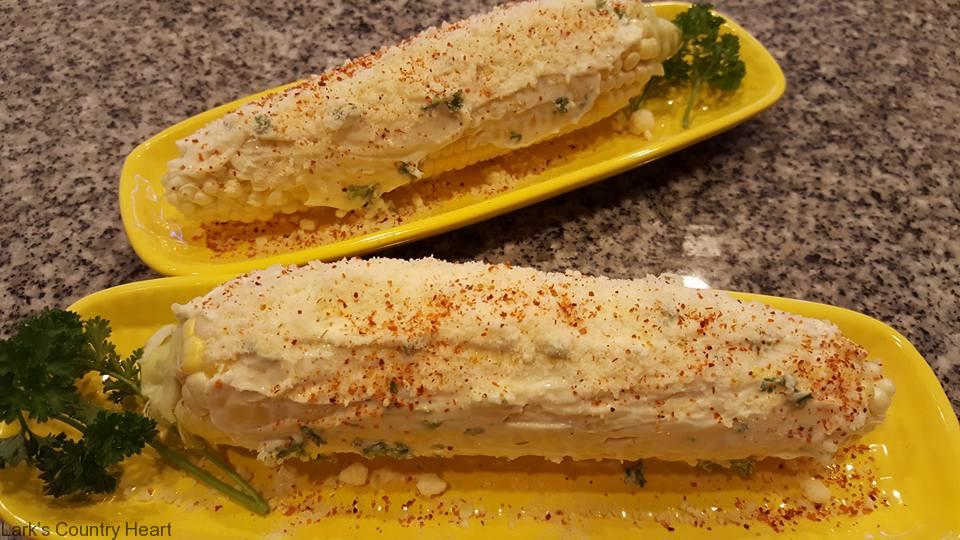 Mexican Street Corn 
6 Ears of Corn
3/4 Cup Mayo
1 1/2 Cup Sour Cream
1/4 Cup Fresh Cilantro, chopped
1 Cup Asadero Cheese, shredded ( or you can use Parmesan)
Red Chili Powder
Fresh Lime Juice
**You can grill or steam the ears of corn. However I think Grilled corn is much tastier. 😉
In a bowl combine the mayonnaise, sour cream, lime juice and chopped cilantro. Using a pastry brush, spread mixture over each ear of corn generously. Sprinkle with cheese and chili powder.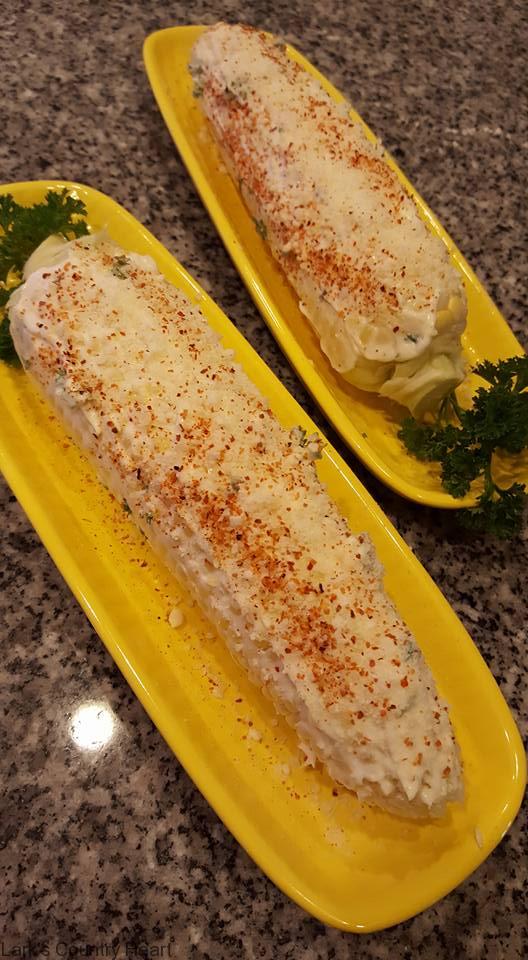 Super easy to make for a crowd. This corn is Finger Licking Good!
Happy Summer~ Lark

Print Friendly