Another sinfully delicious dessert that is SUPER EASY to make. This Blueberry Cheesecake Dip will make even non blueberry fans asking for more. Seriously…my daughter only liked blueberries in muffins….. until she tasted this dip!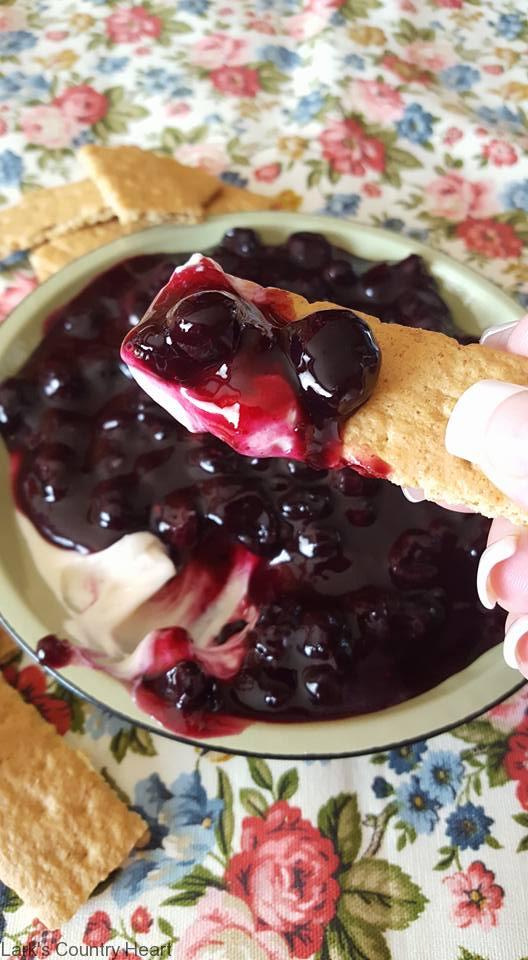 A couple of weeks ago I shared my recipe Homemade Blueberry Pie Filling, and I wanted to come up with another recipe using the filling. My family devoured this!  And whats great is that it takes just minutes to prepare.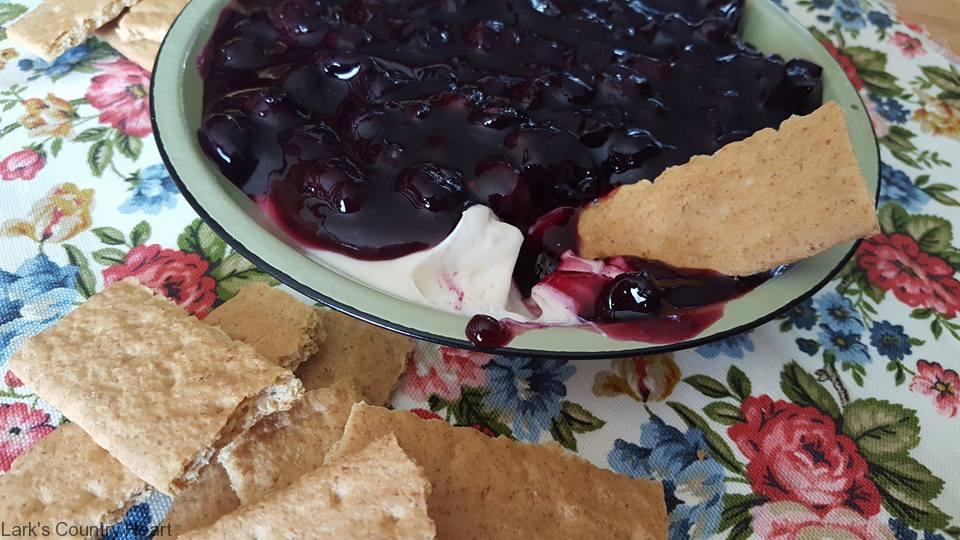 Blueberry Cheesecake Dip 
(2) 8 oz. Cream Cheese, softened
(1) 14.0 oz. Sweetened Condensed Milk
1/4 Cup Fresh Lemon Juice
2 Cups Blueberry Pie Filling 
Graham Crackers
In a mixing bowl beat the cream cheese for 1 minute. Add in the sweetened condensed milk and beat until smooth. Pour in the fresh lemon juice and beat again for another minute.  Pour mixture into a shallow pan, or several individual sized dishes. Cover and let chill for at least 30 minutes. Top with the Homemade Blueberry Pie Filling , serve with graham crackers.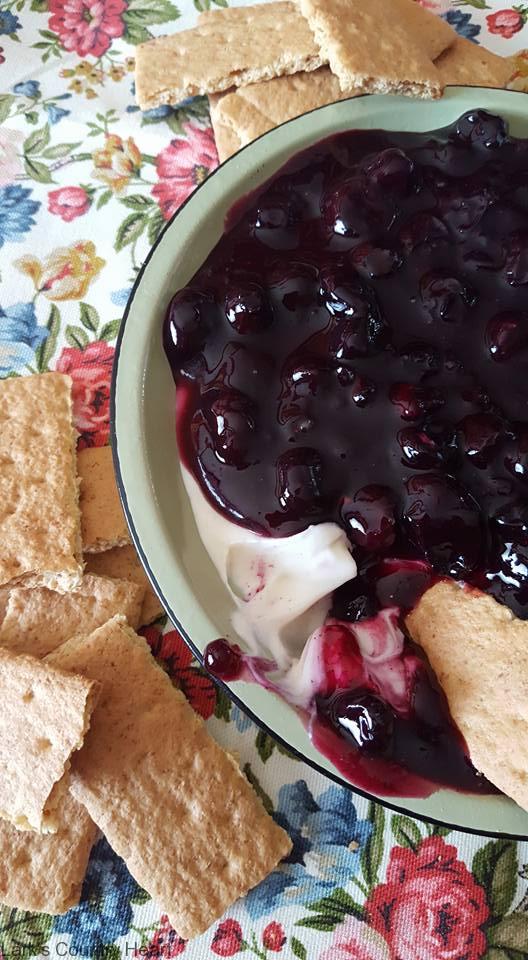 Perfect way to end the day!
~Lark

Print Friendly