One thing I really like about this recipe is that you probably have all the ingredients in your pantry! Add to that, that it is quick and easy to make….And you've got dinner on the table in no time at all!
I like to make a few extra servings of this delicious chicken, so I have enough left overs to use in salads
or my Chicken Ranch Wraps. Or heck you could add it to a bun with some Country Come Back Sauce for a great lunch idea.
Later on this week I will be sharing how my family loves it served….hint it as mushrooms 😉

Crispy Parmesan Chicken 
3-4 Boneless Skinless Chicken Breast, butterflied
1/2 Cup Butter
1 Cup Panko Breadcrumbs
1 Cup Parmesan Cheese
1 Cup All Purpose Flour
1/2 teaspoon Onion Powder
1/2 teaspoon Garlic Powder
1/2 teaspoon Salt
1/2 teaspoon Black Pepper
2 Tablespoons Parsley
1/4 teaspoon Smoked Paprika
Oil for frying
In a large shallow pan, melt butter in microwave for 1 minute. In a separate bowl combine the remaining dry ingredients, stirring to mix together. Dip each piece of chicken into melted butter, then place into breading mix. Coating both sides of chicken, place into skillet to fry to a golden brown on both sides. 2-4 minutes or until chicken is cooked through.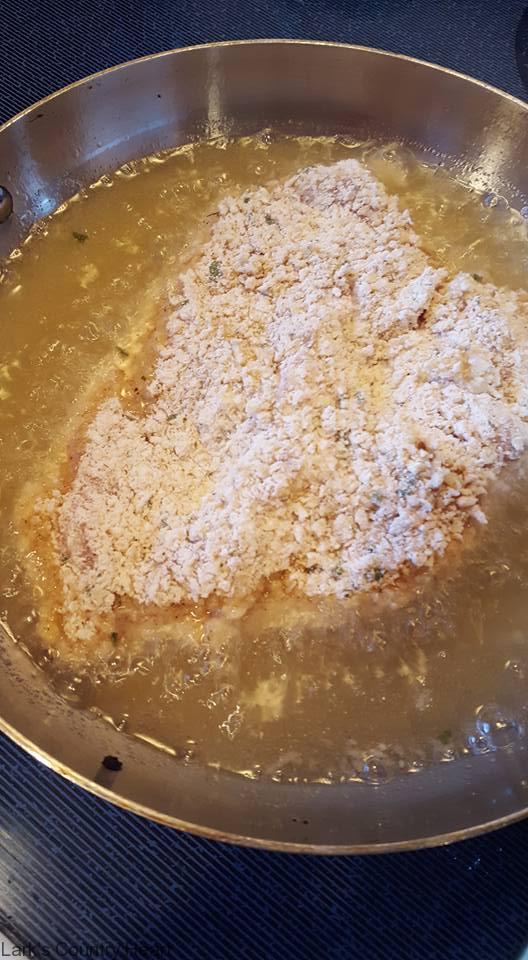 Drain  excess oil off of the chicken on paper towels, before serving.
See how easy that is?! I love Easy!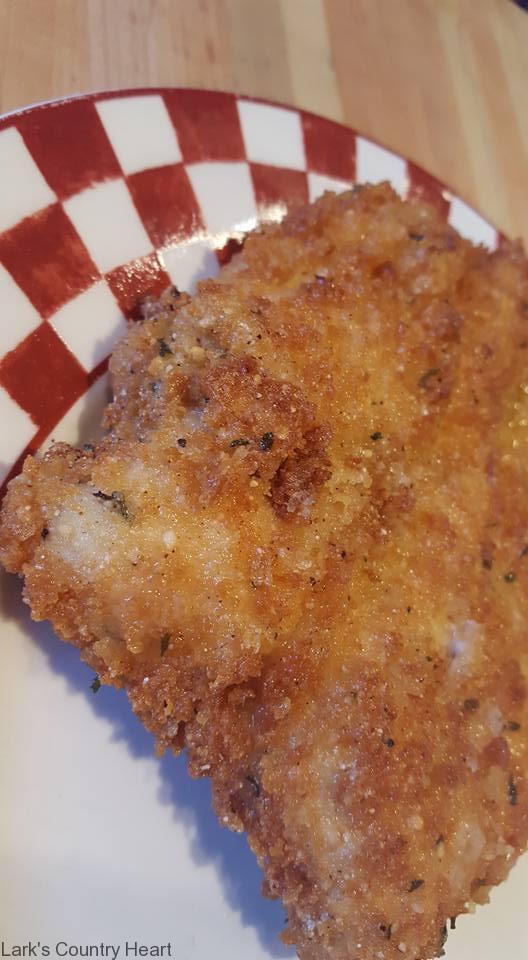 Happy Frying, ~Lark
**Be sure to check back in this week for My Families favorite way to serve this Crisp Parmesan Chicken!**

Print Friendly