Now is the perfect time to get a jump start in making pie filling for all your Fall recipes.  You can find blueberries very inexpensive, at your local grocery store or farmers markets. And if your lucky enough to live close to a berry farm, they will give you a fabulous deal to pick your own. Keep your eyes open around your area for great end of the season deals.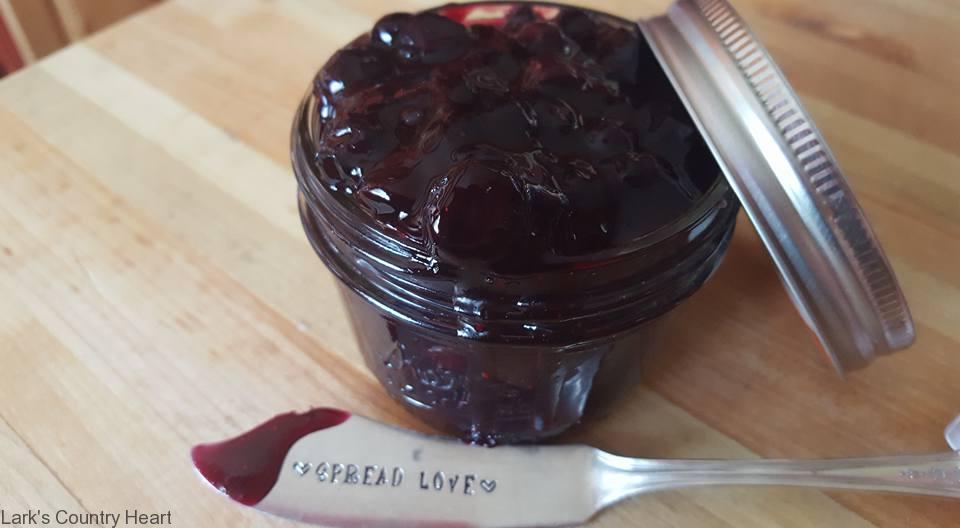 Easy Homemade Blueberry Pie Filling 
7 Cups Fresh Blueberries
1 1/2 Cups Sugar
1/4 Cup Water
4 Tablespoons Cornstarch
1/2 teaspoon Salt
1 Tablespoon Almond Extract
1/4 teaspoon Cinnamon*~Optional 
3 Tablespoons Lemon Juice
Place berries into a large dutch oven, add in sugar, salt, cornstarch, extract and water.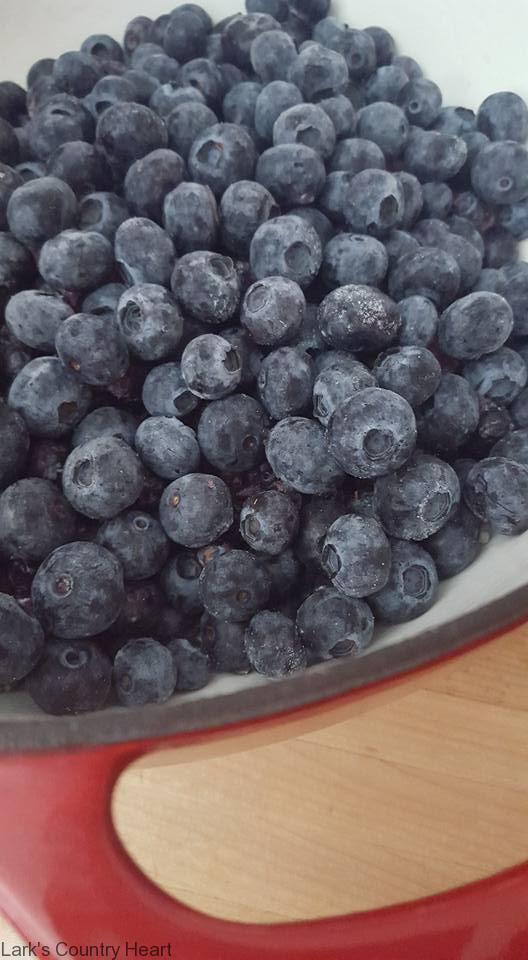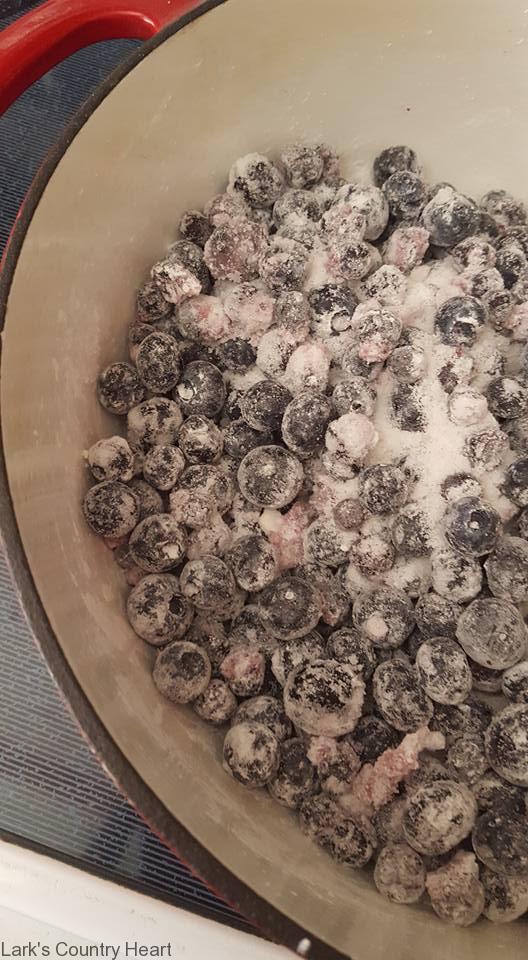 Bring to a boil over medium heat, while continuously stirring. When sugar is dissolved lower heat to a low simmer. Mixture will thicken, it will take around 10-15 minutes.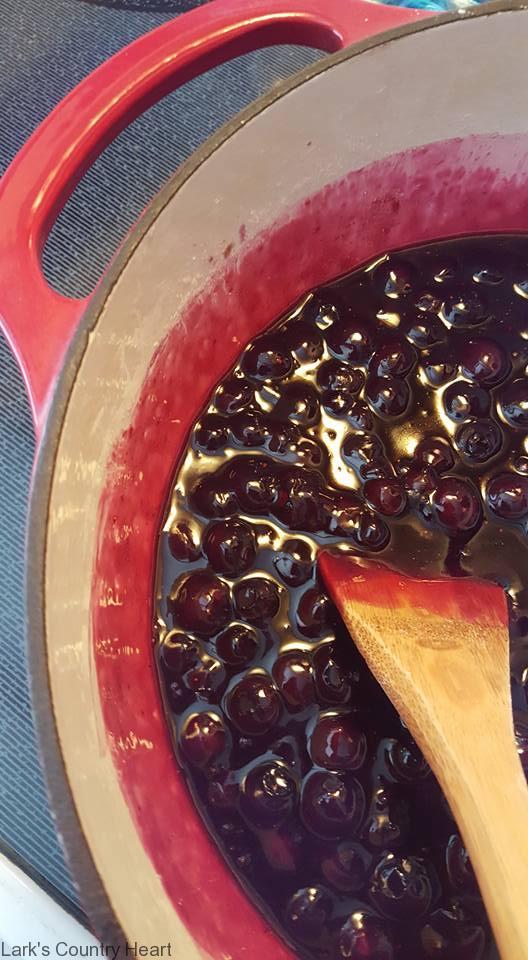 Remove from heat and stir in lemon juice. Let filling cool for 30 minutes. Now you can use this filling right away or, Can it for later use. **Follow directions for canning & sealing fruit.
This pie filling is great as a spread on toast, ice cram or over crepes.
Have a "Berry" good day! ~Lark
Don't Y'all just love that stamped Jam Knife? I was lucky enough to meet the talented woman who makes them, on my recent trip to California. Lauren Navarro is the sweetest lady. She made me feel as if we were long lost friends. Go visit her Etsy shop Trinkets818 and tell her I sent ya.

Print Friendly