With School days starting soon, your weeknights are sure to be a little bit more busy.  No need to panic about whats for dinner when you can make this EASY Slow Cooker Pork Roast & Potatoes in a breeze!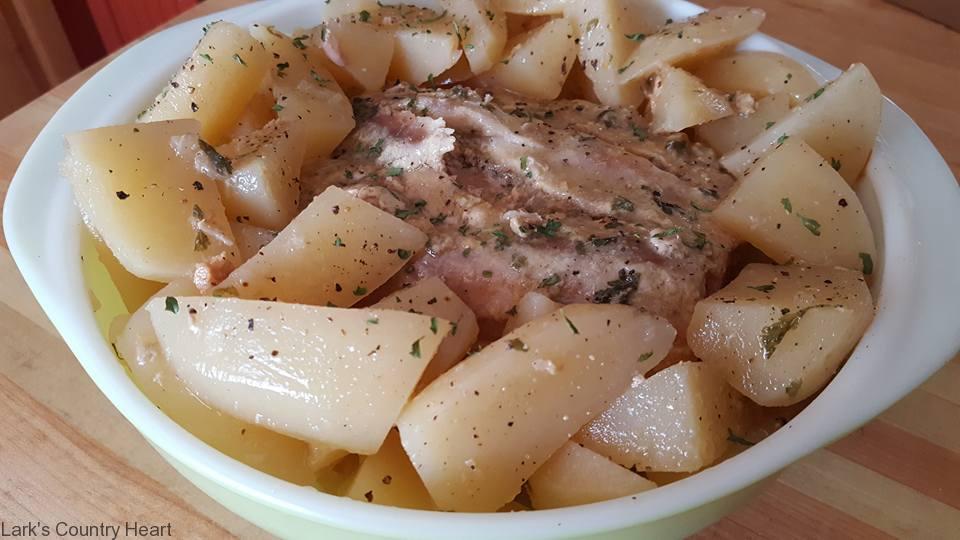 Feel free to add in your favorite veggies, and seasoning to your taste.
Slow Cooker Pork Roast & Potatoes 
4-8 lb. Pork Roast
6 Russet Potatoes, peeled and sliced in quarters
(2) 14.5 oz. Chicken Broth
(1) 10.5 oz Cream of Chicken Soup
1/4 teaspoon Black Pepper
1/2 teaspoon Salt
2 1/2 teaspoons Steak Seasoning
1 Tablespoon Parsley
Start by spraying your slow cooker base with non stick cooking spray. Place roast fat side down in cooker. Pour broth over roast, place potatoes around edges of roast. Sprinkle steak seasoning, pepper and salt over roast and potatoes. Next pour soup over top of roast, sprinkle with parsley. Cover ans cook on high heat for 4 hours or Low heat for 7.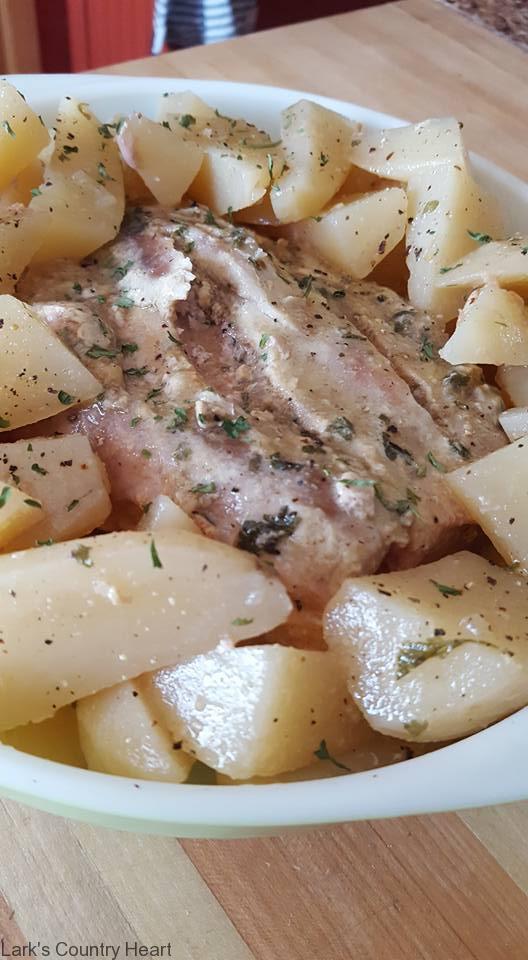 You will be amazed at how much flavor this dinner has. I am positive that you will be making this often!
~Here's to EASY Dinners!, Lark

Print Friendly