Move over roasted red potatoes…. These Cheesy Smashed Red Potatoes are the new thing!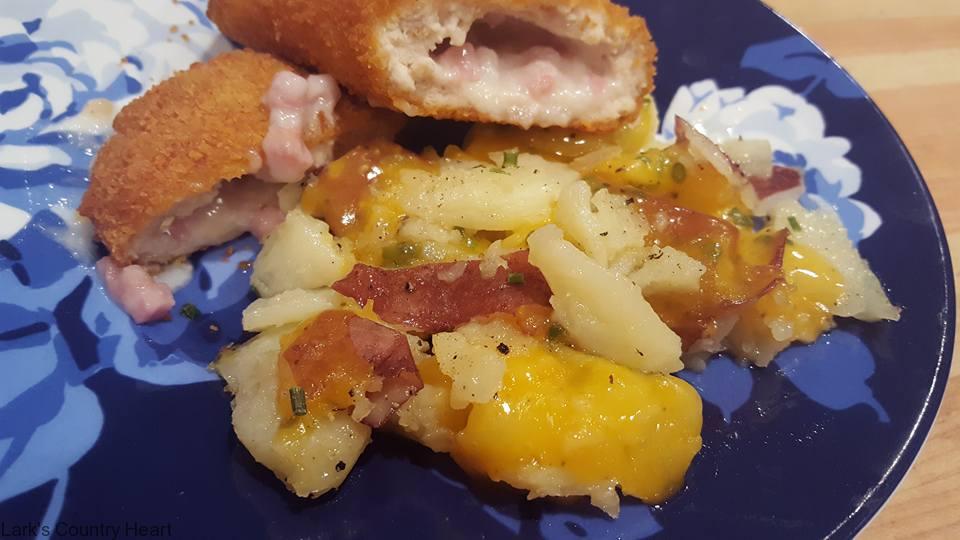 Loaded with all my favorite ingredients…. butter, chives, and cheese!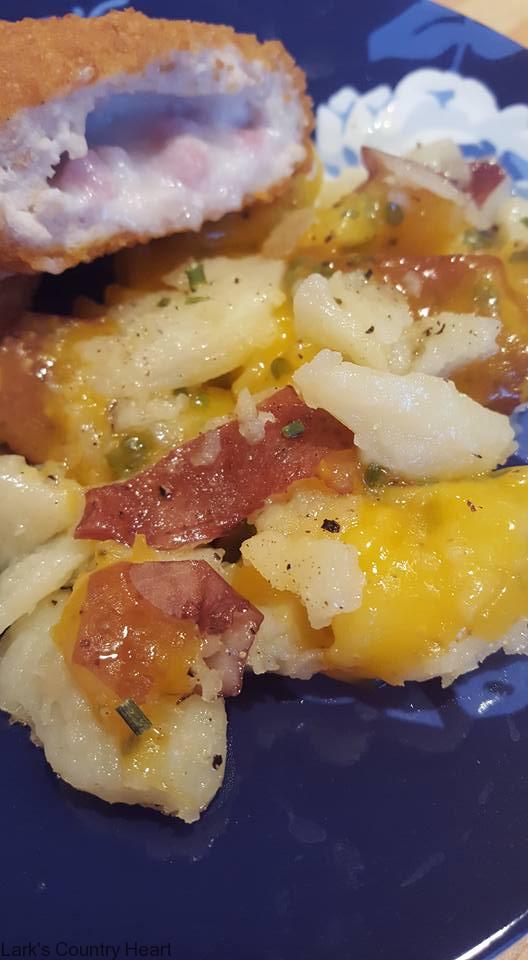 Cheesy Smashed Red Potatoes 
4 Red Potatoes
4 Tablespoons Butter
1/4 Cup Shredded Cheddar Cheese
2-3 teaspoons of Chives
Salt / Pepper
Olive Oil
Start by washing and piercing each potato with a knife. Microwave potatoes for 8 minutes or until soft.
Line a baking sheet with foil, place potatoes on pan and using a potato masher or a spatula press down firmly to "smash" open each potato. Drizzle with olive oil, dash of salt and pepper, chives and dot with a tablespoon of butter on each potato.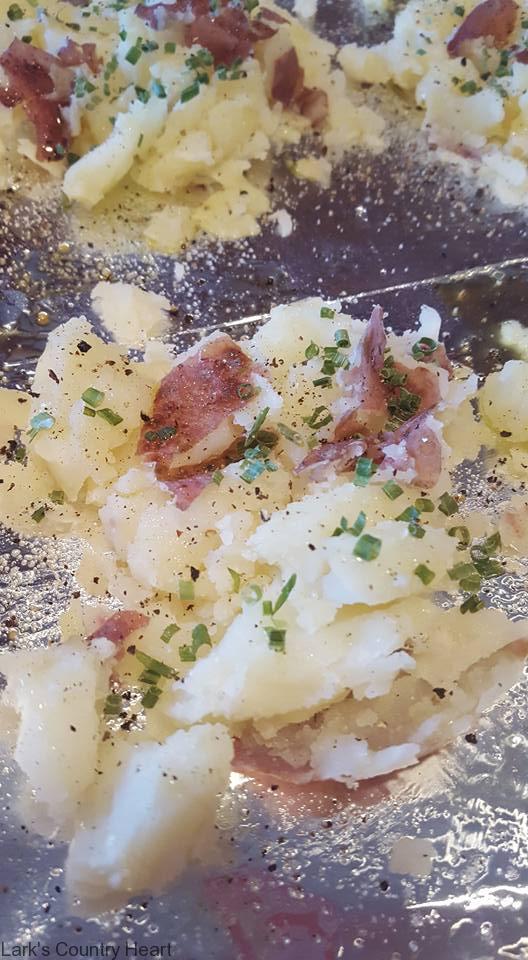 Preheat oven to 375. Bake potatoes for another 8 minutes, then sprinkle cheese on , and return to the oven for another minute or two until cheese is melted.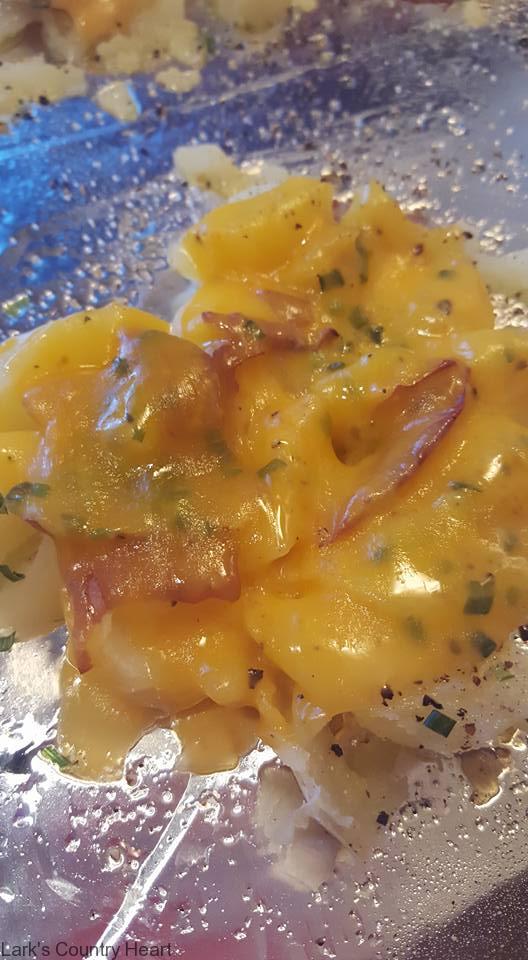 Serve immediately while hot.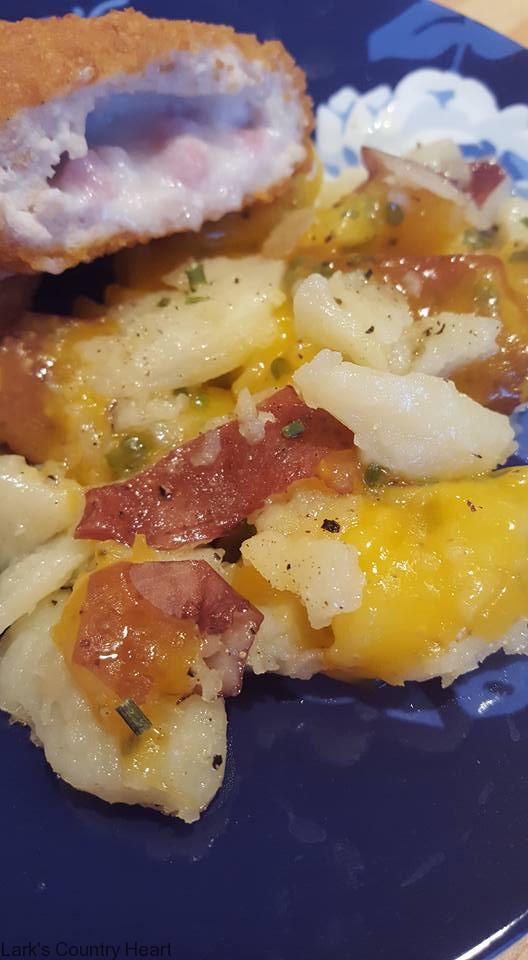 I am pretty sure that I could eat all 4 potatoes myself….they are that good!
~Lark

Print Friendly