Y'all are in for a treat… today I am sharing (part 1) of some fabulous recipes from the newest addition to my cook book collection. Over the next week I will be sharing some tasty recipes with Y'all from  Kix Brooks New Cook Book :  Cookin' It With Kix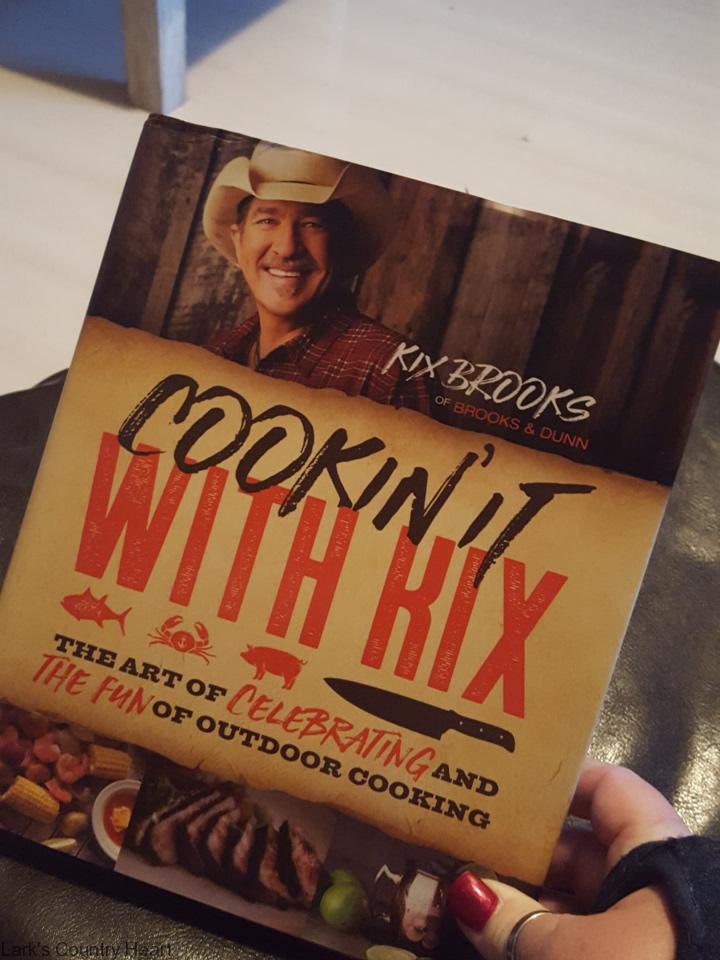 I must first tell you that I was VERY impressed with this cook book. It was not only packed full of wonderful recipes, Kix also opened up to tell many stories of his family and background of the recipes. The pictures are mouth watering ….I promise you  will not be disappointed to add this to your own cook book collection.
For part 1 of my review I have decided to share his recipe for Hushpuppies.  By using this mix for the batter for some Fried Green Tomatoes. *Just in time for all those green tomatoes left on the vine.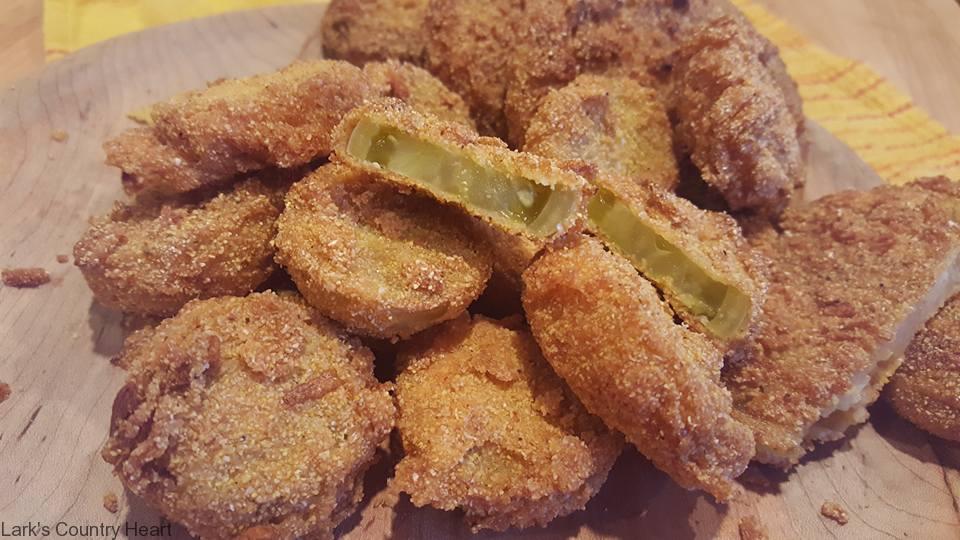 Kix Hushpuppie Mix, (for  Fried Green Tomatoes)
4-6 Large Green Tomatoes, sliced thick
6 Eggs, beaten
2 Cups Cornmeal
1/4 Cup Flour
2 teaspoons Salt
1 teaspoon Baking Powder
1/2 teaspoon Baking Soda
Dash of hot sauce*Optional
Oil for frying
Mix all the dry ingredients together, in a separate bowl beat the eggs together. Place sliced tomato into the egg, then into the dry hushpuppie mix. Repeat process again, then place in a shallow skillet with the heated oil. Cook until golden brown on each side. (about 1 minute on each side.) 
Now if your wanting Hushpuppies, Kix recipe is below….super simple and delicious.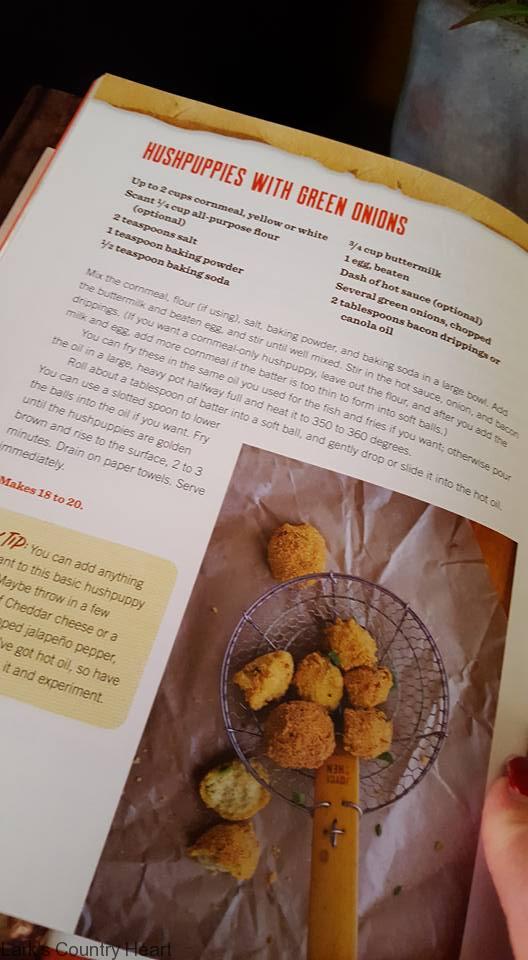 Keep your eye's on the look out for part 2 of my Cookin' It With Kix   review and more recipes to come.
~Lark
*You can order your own copy of Cookin' It With Kix HERE. 
**All opinions about this book are mine alone. I was not paid for this review. I was given a copy for review.

Print Friendly