Not very often can I get my family to eat mushrooms. I for one LOVE them, however my family feels differently. So last week when I made my Crispy Parmesan Chicken for dinner, I really wanted to serve it with a sauce……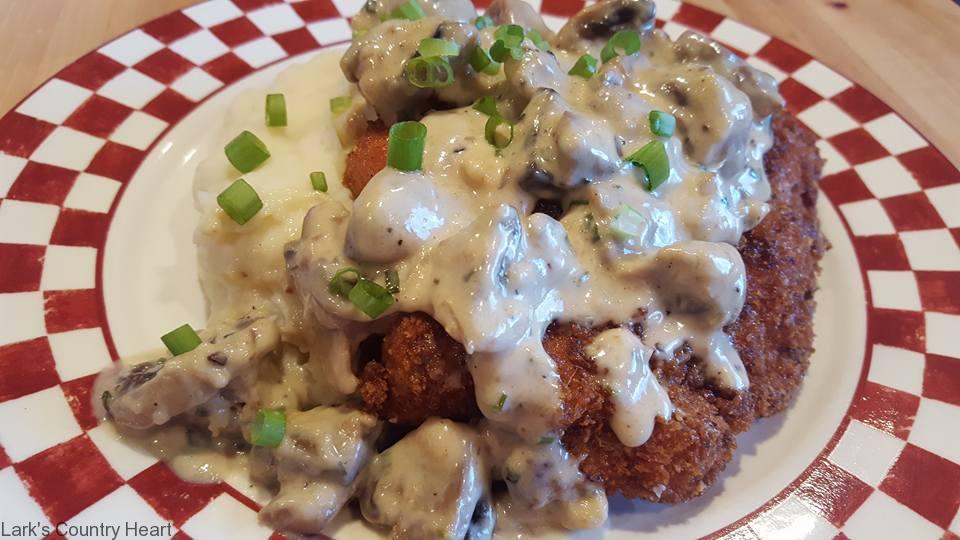 This sauce is everything I wanted… it's creamy, full of flavor and loaded with fresh mushrooms! Since making it, I can think of a tons of different ways to serve it … over grilled pork chops, turkey cutlets, grilled burgers, potatoes, pasta or even rice. The skies the limit.
Creamy Mushroom Garlic Sauce 
16 oz. Fresh Mushrooms, quartered or sliced
1/4 Cup Butter
2 Tablespoons Garlic, minced
3/4 Cup Heavy Cream
1/4 teaspoon Onion Powder
1/2 teaspoon Cracked Pepper
2 Tablespoons Parsley
2 Tablespoons Chives
1 /2 Cup Parmesan Cheese
In a large skillet place the butter, garlic and sliced mushrooms. Saute together for 3-5 minutes on a low heat. Stir in cream and the remaining ingredients. Stirring continuously until thickens.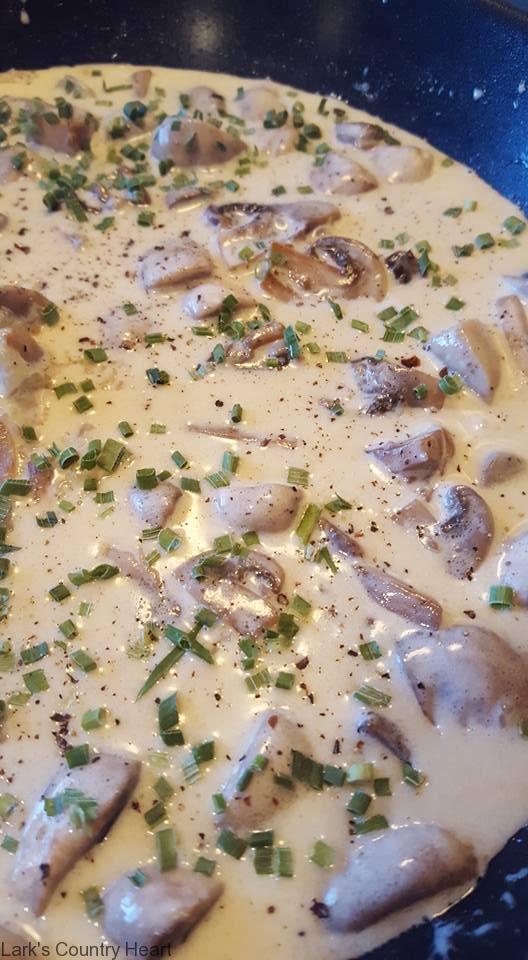 Now it's ready to serve or you can even freeze this sauce for up to 3 weeks in a freezer safe container.
Keeping it flavorful and simple. ~ Lark

Print Friendly