'Tis the Season of Tailgating! I LOVE me some FOOTBALL!
No matter what team is playing…I'm usually watching. I love throwing together a weekend football tailgating party. Invite some friends over, everyone bringing their favorite dish and enjoy the game.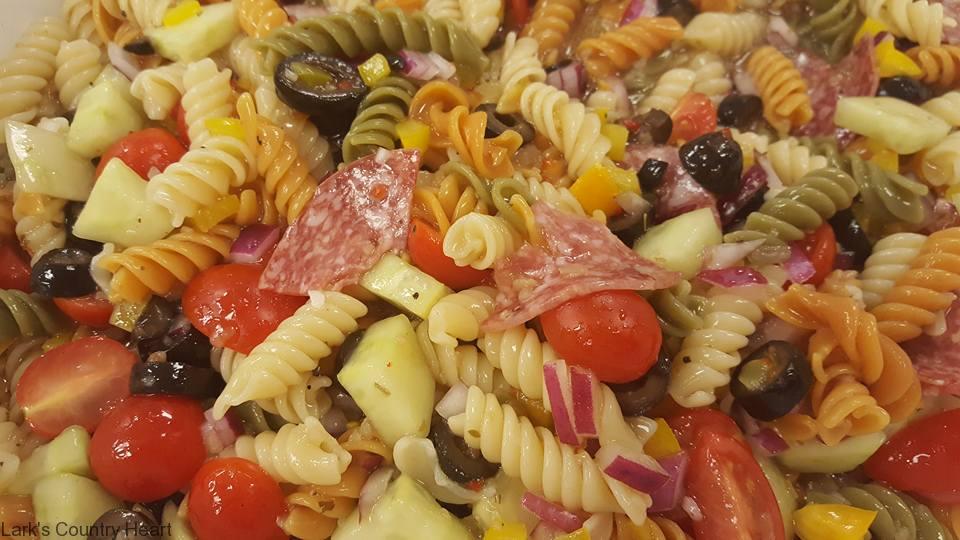 This loaded pasta salad is one of the easiest dishes to put together, and it feeds a crowd.
Loaded Pasta Salad 
2 (10 0z. ) Tri Colored Corkscrew Pasta, cooked
1 (8 oz.) Sliced Black Olives, drained
1 Large Cucumber, peeled & quartered
1 Red Onion, diced
1 Cup Cherry Tomatoes, halved
1 Large Yellow Pepper, diced
1/2 lb. Hard Salami, quartered
1 Tablespoon Black Cracked Pepper
3 (16 oz. )Kraft  Zesty Italian Dressing
I like to start this salad a good couple of hours before I want to serve it, sometimes I make it the night before. However that is not required, it will be delicious however long you allow the ingredients to marinate.
Start by pouring 2 bottles of the dressing into a large bowl. Now add in the olives, cucumber, onion, tomatoes, yellow pepper, salami and cracked pepper. *If you are preparing this for the next day, you will then cover and chill overnight.  Adding in the cooked pasta and remaining bottle of dressing an hour before serving.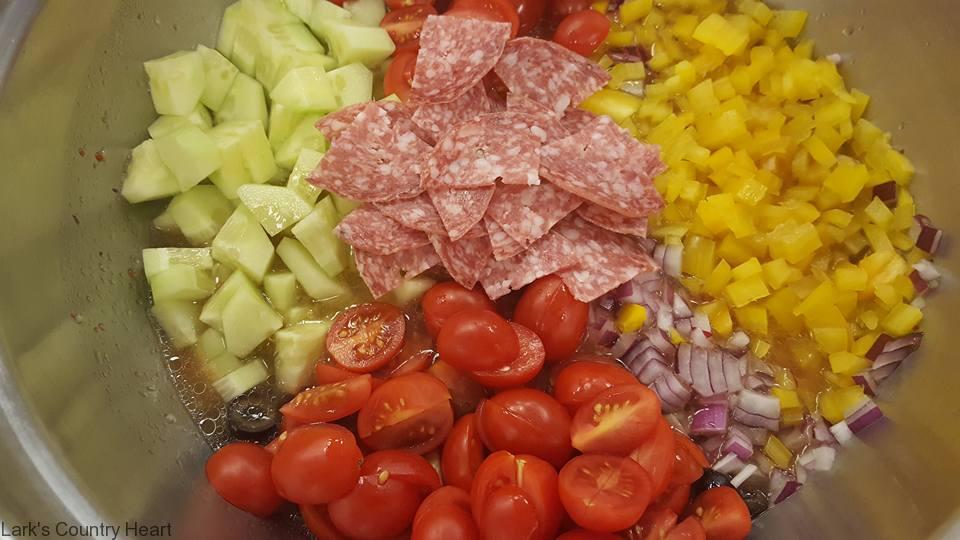 Stir ingredients together and let marinate / chill for 30 minutes. An hour before serving stir in the cooked pasta as well as the remaining bottle of dressing. The flavors are so refreshing and zesty, your guests will be looking forward to a second helping.
Family, Friends , Football and Tailgating! ~Lark

Print Friendly