Something you may not know about me is that I don't care for leftovers.  So on the rare occasion that I find myself with "left over" ingredients, I try to make them into something different. This is how I came up with these quick, easy baked Mini Chimi's.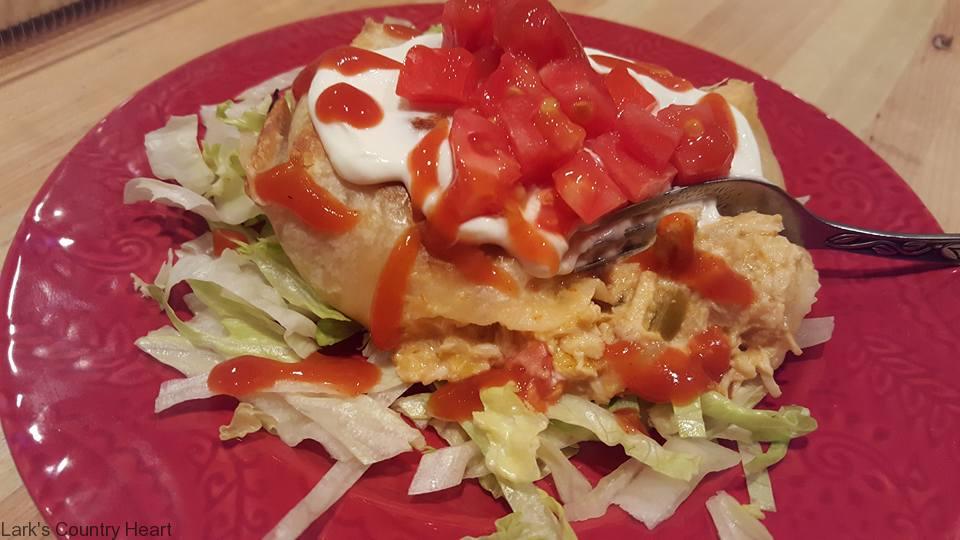 Week nights can become a little hectic, why not give these a try and have dinner on the table in 30 minutes!
Baked Mini Salsa Chicken Chimi's 
4 Cups Cooked Chicken, shredded
1/2 Cup White Onion, diced
2 Cups Cheddar cheese, shredded
1 Cup Salsa
1 Cup Sour Cream
1 Doz. (6″ inch) Flour Tortilla's
*Toppings: Lettuce, Tomatoes, Taco Sauce
In a large bowl combine the chicken, salsa, onion, cheese and sour cream.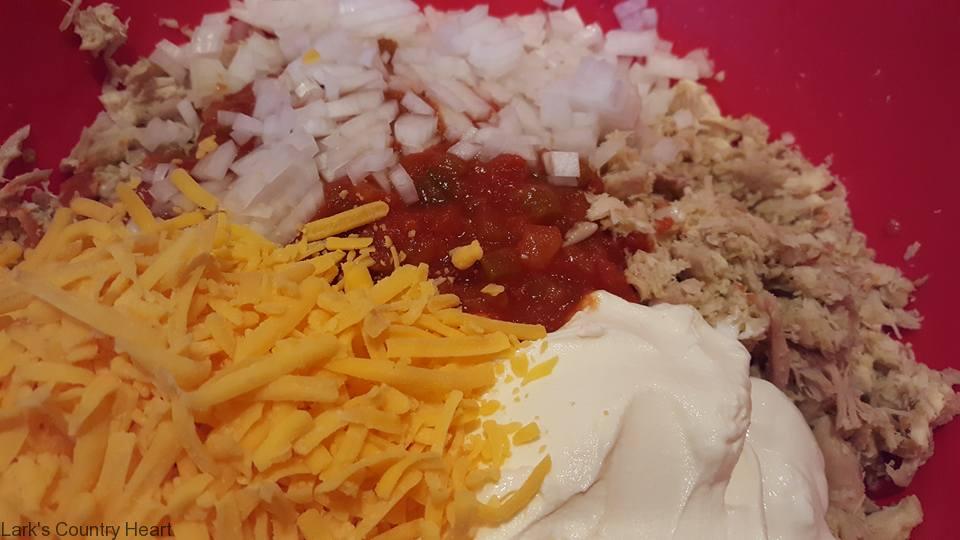 Heat the tortilla's up in the microwave for 20-30 seconds, this will help you fold them easier.  Place a large spoonful of filling into the center of each tortilla. Fold corners of the tortilla in and then tuck the bottom of the tortilla up and roll. Place into a lightly greased pan, cover with foil.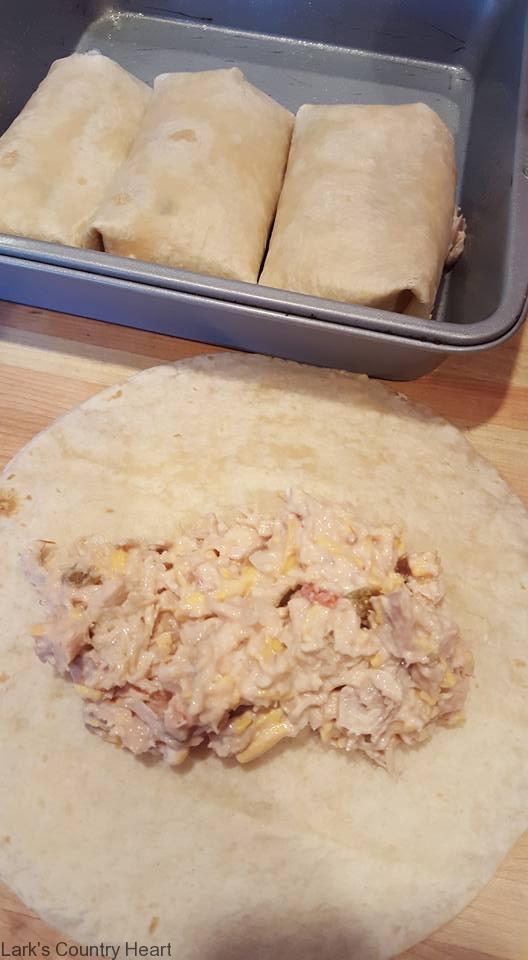 Place into a 350 degree preheated oven, bake for 25 minutes. Remove foil and then turn on the broiler for another 5 minutes to crisp the top. Serve warm with your choice of toppings.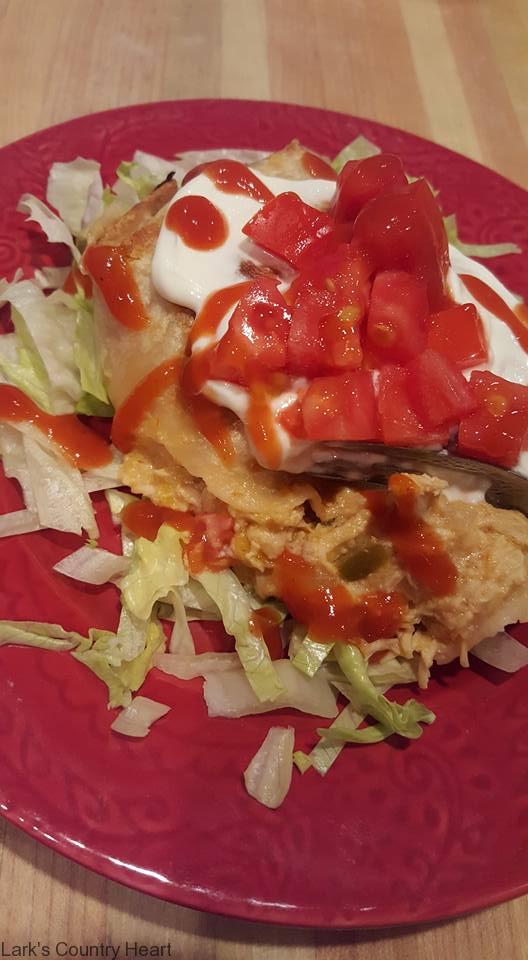 There you go… Dinner on the table in 30 minutes!
~Lark

Print Friendly