Part 3 of this "Cookin' It With Kix"~Cookbook Review is finally here, and I wanted to end with a bang! Seriously though, I have really enjoyed this cook book. Make sure to visit HERE to order your very own copy today!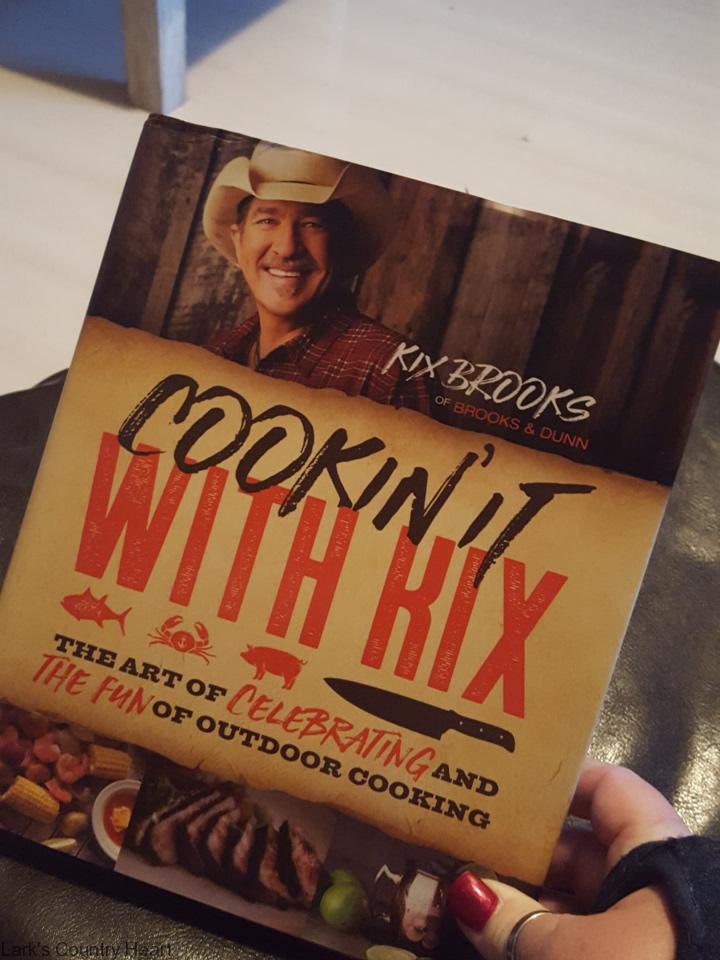 Y'all know me…so of course I had to end on a Dessert. I learned in reading of this cook book that Oatmeal Cookies are Kix Favorite. So I wanted to highlight his recipe. (I altered the recipe a tad bit since we don't care for nuts.)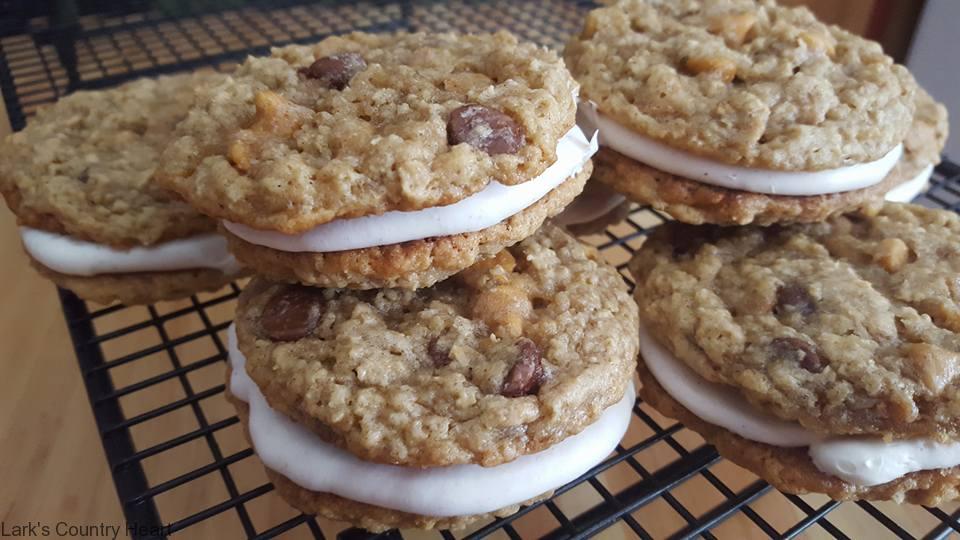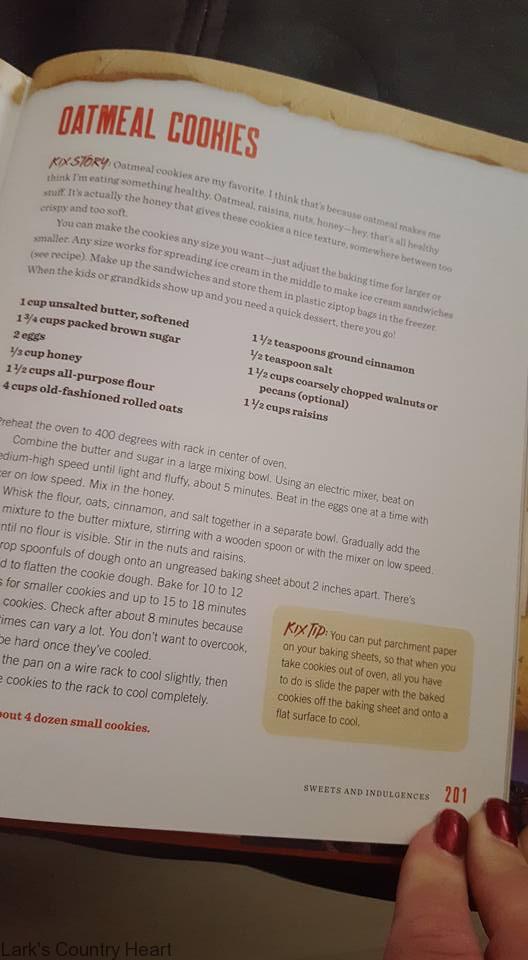 Kix recipe calls for nuts and raisins…While I love raisins, my family does not. So when making these cookies I replaces the nuts with Milk Chocolate Chips and the raisins with Butterscotch Chips. I also wanted to use Kix Butter Cream Frosting to make them into Whoopie Pie Cookies.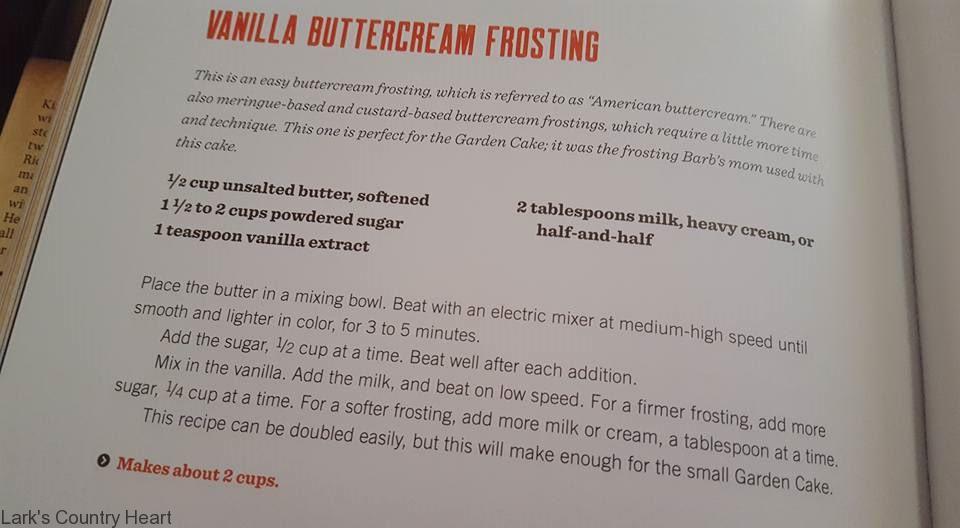 I added in a dash of Cinnamon to the frosting, before I pipped it onto the cookies.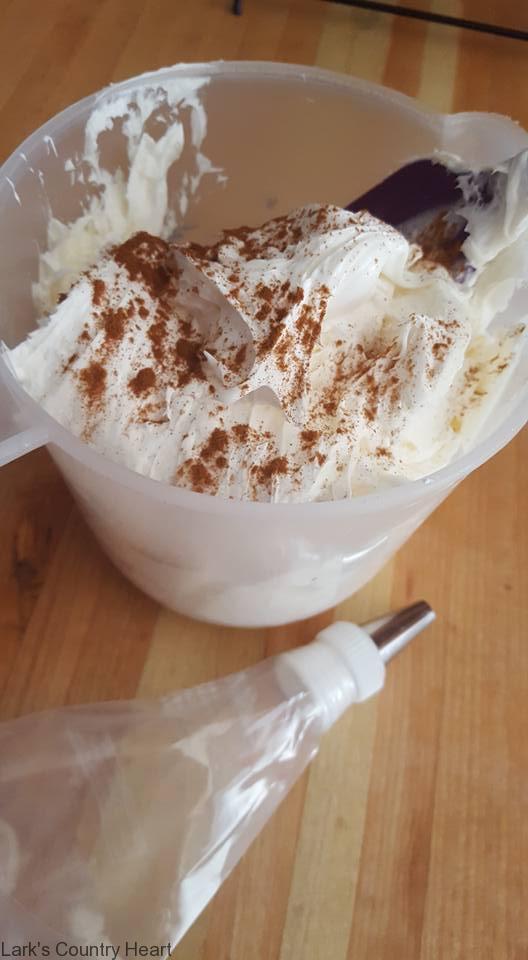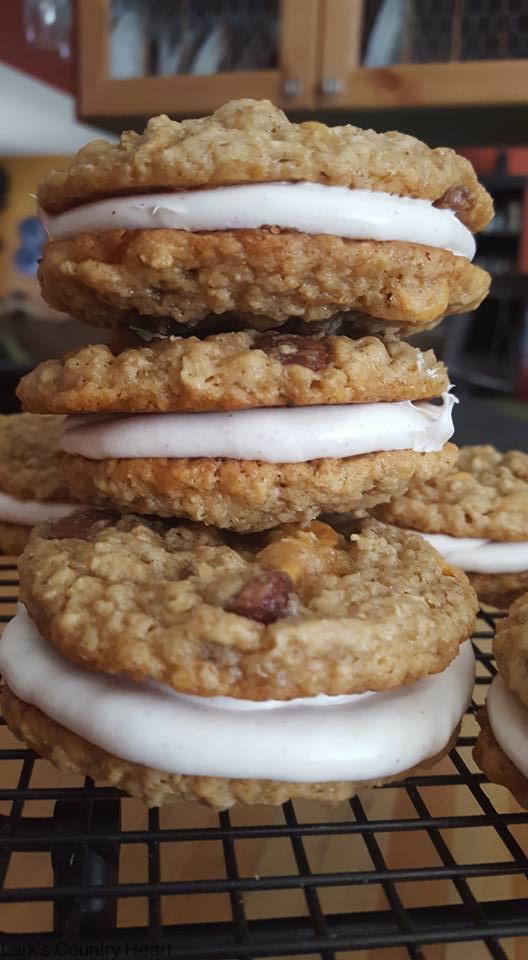 We loved them! So soft and chewy.  Do your family and friends a favor and make up a batch or two today!
I want to thank WPublishing Group for asking me to be a part of this great COOKIN' IT WITH KIX   Cook Book Launch!
Be sure to visit HERE to order your very own copy for this wonderful Cook Book.
~Lark
**All opinions about this book are mine alone. I was not paid for this review. I was given a copy for review.

Print Friendly