Chicken cutlets are simple to make and very versatile.  So while I am showing you how to make them into these mouth watering sandwiches, they can also be served is several different dishes. Such as Chicken Marsala, or Chicken Parmesan *I'll be sharing this is the coming weeks. Y'all can even serve this as "chicken fingers" for the kids. You just can not go wrong with this dish!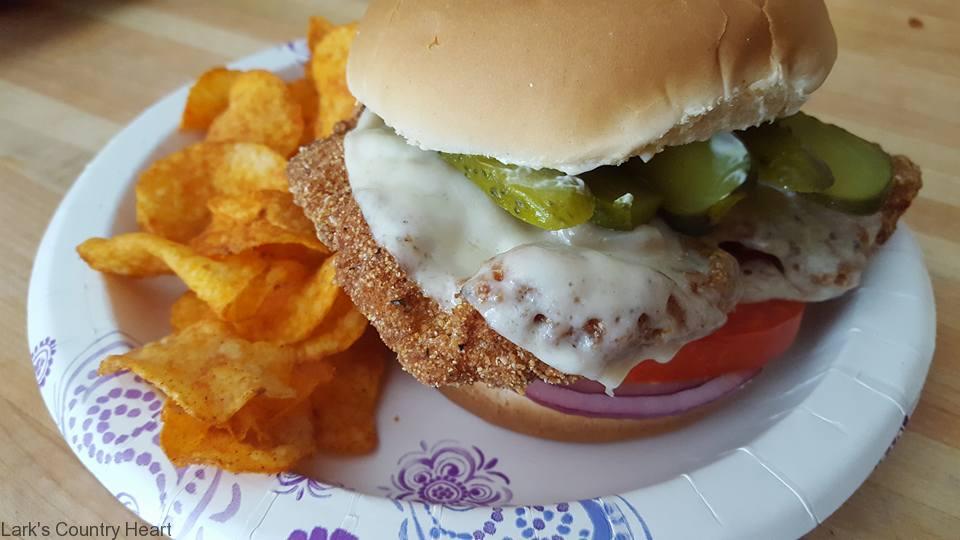 Easy Chicken Cutlet Sandwiches 
3 Skinless, Boneless Chicken Breast's
6 Eggs, beaten
1 Cup Yellow Cornmeal
1 Cup All Purpose Flour
1/2 teaspoon Onion Powder
1/2 teaspoon Garlic Powder
1/2 teaspoon Salt
1/2 teaspoon Black Pepper
2 Tablespoons Parsley
6 Hamburger Buns
6 Provolone slices
Oil for frying, Onions, Pickles, Tomatoes
Y'all are going to want to start by cutting each chicken breast in half length wise. Then place each piece of chicken into a plastic bag, and using a kitchen mallet flatten out each piece until thin. In a baking dish, mix together the cornmeal, flour, onion & garlic powder, salt, pepper and parsley. Next you will dip each piece of chicken into the beaten egg, then into the cornmeal mixture. Making sure to generously coat each side. Place then into a cast iron skillet with oil that has been heated to medium heat. Fry for 2 minutes on each side, or until chicken is no longer pink. Drain excess oil off chicken by placing onto a paper towel.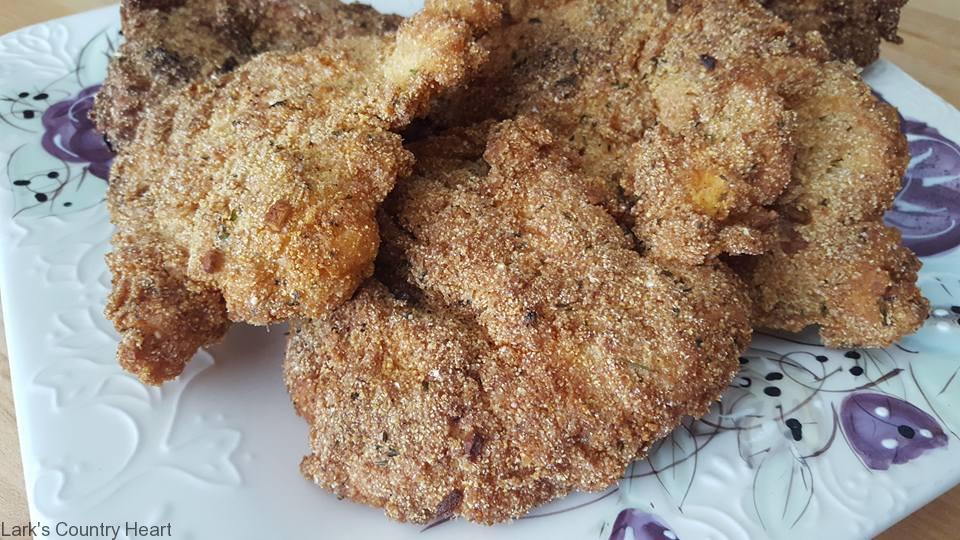 How easy was that?! Now you place a slice of provolone onto each cutlet and melt in the microwave for 1 minute. Then let your family members pile on their favorite topping, serve with some nice kettle cooked potato chips.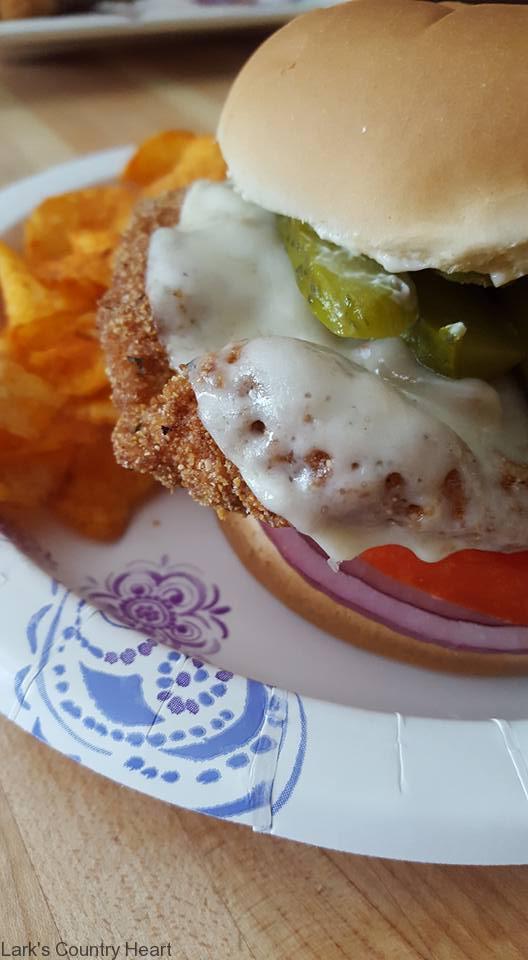 I love it when weeknight meals are fast & easy to prepare.
Enjoy ~ Lark

Print Friendly