October is the season for Apple Picking. Apple orchards are bursting with fresh  crisp apples just waiting for you and your family to make a Fall day memory of apple picking.  My favorite are the Honeycrisp and Granny Smith. Both are very crisp….perfect for making caramel apples, apple sauce and of course Apple Pie Filling.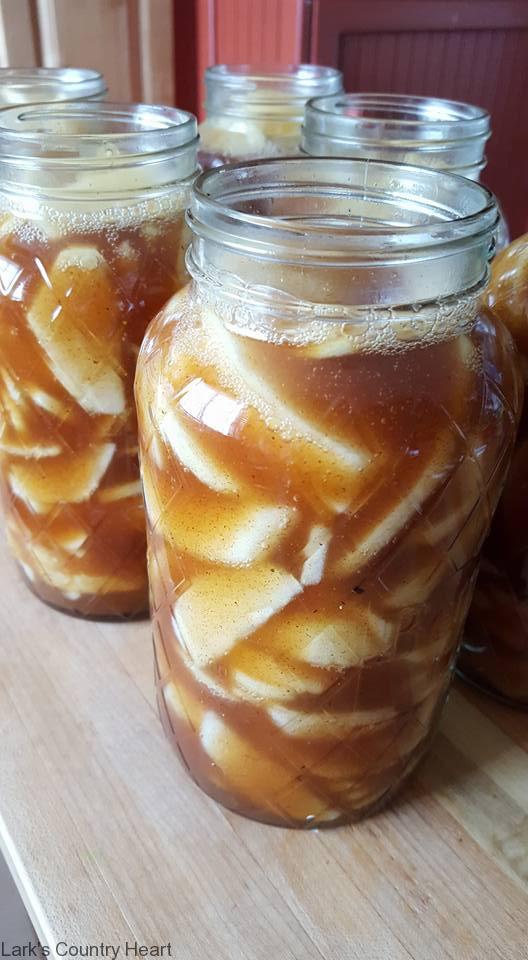 This has got to be the easiest recipe for pie filling you will every make. * I am even willing to give Y'all my secret of how to keep the apple slices nice and crisp, instead of them turning soggy and soft. 
Homemade Apple Pie Filling (makes 6 Quarts)
6 -8 lbs. of Fresh Apples, I use Granny Smith or Honey Crisp apples. Peeled & sliced
4 Cups Sugar
1 Cup Brown Sugar
1 Cup Cornstarch
1 Tablespoon Cinnamon
1 Tablespoon Apple Pie Spice
2 teaspoons Salt
10 Cups Water
1/2 Cup Lemon Juice, divided
Start my making sure your jars are clean and dry. After slicing the apples, toss them in 1/4 cup lemon juice. This will prevent your apples from turning brown. Place apple slices into clean jars, leaving about an inch head room. About 2- 2 1/2 apples per jar. **This is MY secret to keeping the apples firm ~ no cooking them before hand. Trust me it will make a huge difference in the texture of your pie!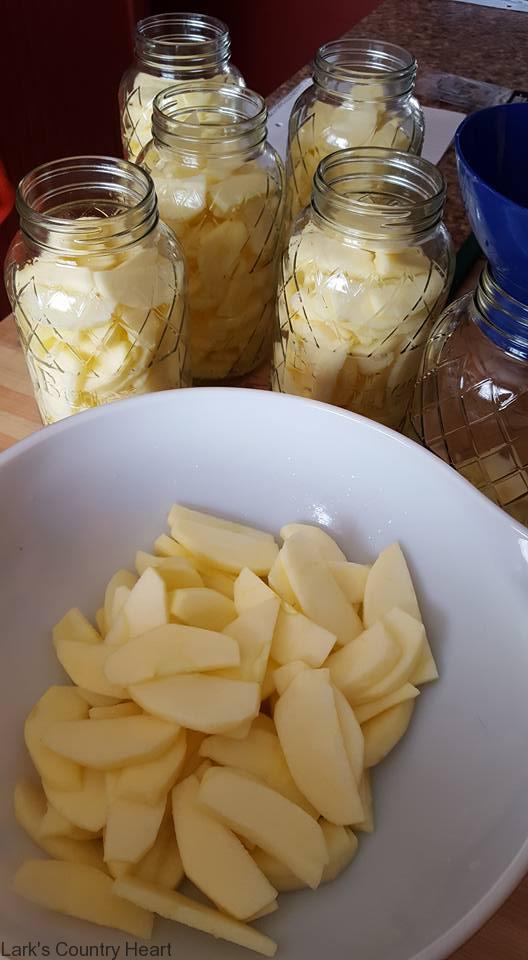 Next sift together the sugars, cornstarch, cinnamon, salt and apple pie spice into a large pot. Pour in the water and remaining 1/4 cup of lemon juice. Stir all ingredients together and cook on a medium heat. Mixture will begin to thicken up and the sugars will dissolve. Continue stirring until thick and begins to steam, about 10 minutes.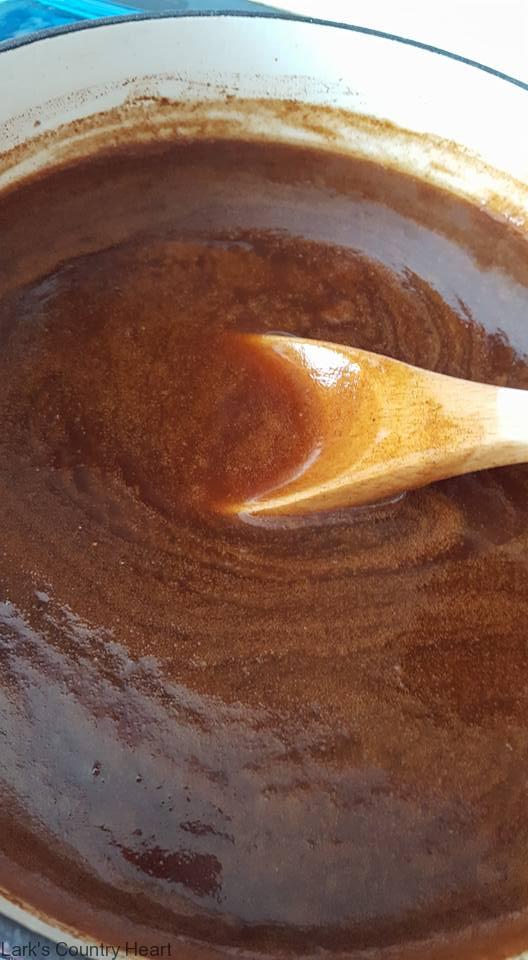 Using a ladle carefully pour filling mixture into the jars, leaving a half inch head space. Place a knife inside each jar, going along side the jars to help air escape. You might need to then add in more filling mixture.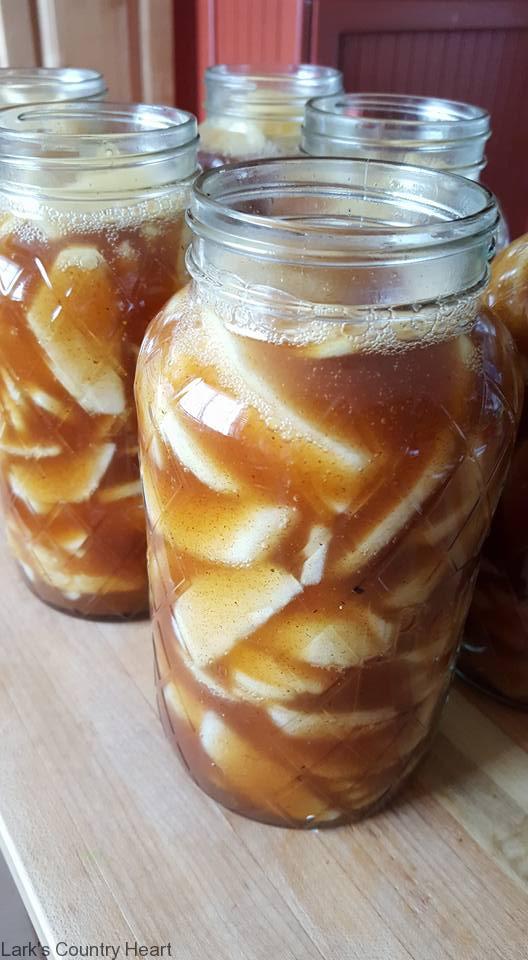 Now you need to boil your jars lids for 30 seconds. Then place the lids in the jars rings and secure them well.*make sure that you have wiped the lip on each jars so there is no sugar syrup on them. Now you will water bath process them for 25 minutes. Remove from water bath and let sit 24 hours over night to cool. Super easy right?! The hard part is trying to keep from using this filing right away. *Each quart jar will make a shallow 9″ inch Pie.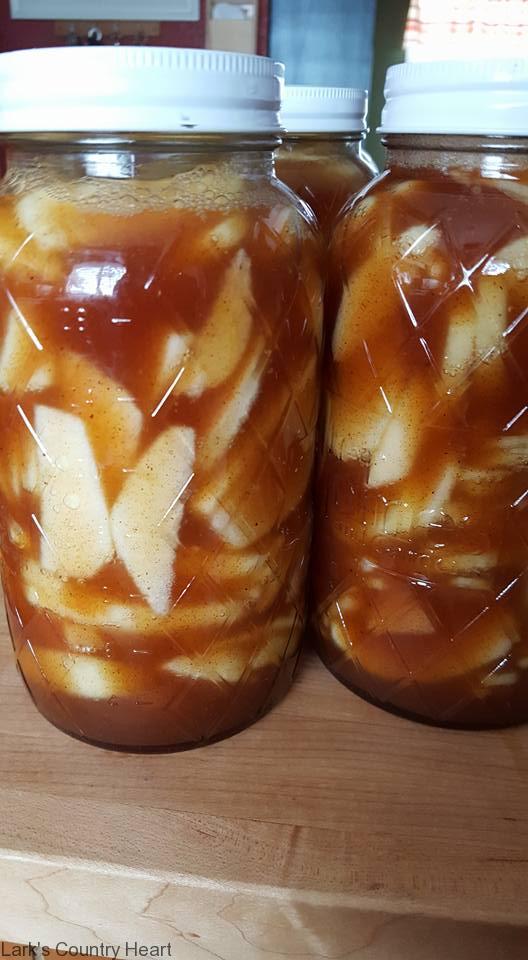 Happy Fall Y'all~ Lark

Print Friendly