Nothing brings a smile to your whole family like a big pan of Old Fashion Lasagna!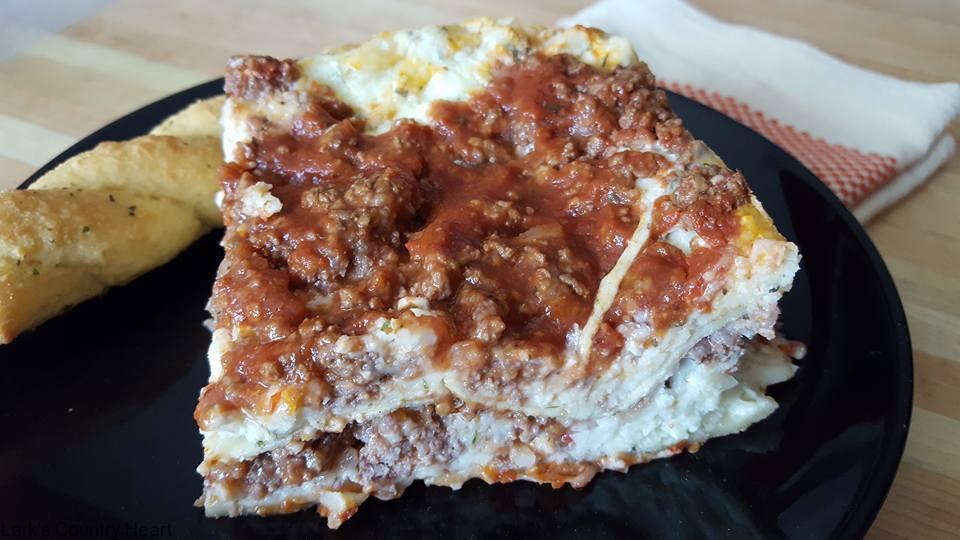 Layers and layers of sauce, meat, cheese and noodles…. YUM!
My Old Fashion Lasagna is so easy to prepare, y'all are going to be kicking yourself for not serving this up sooner.
Old Fashion Lasagna 
1 1/2 lb. Ground Beef, browned & seasoned
3-4 Cups Marinara Sauce, homemade or store bought
24 oz. Cottage Cheese
2 Cups Mozzarella Cheese, shredded
1/4 Cup Parmesan Cheese, grated
2 Tablespoon Italian Parsley
2 Eggs
16 oz. Lasagna Noodles, cooked & cooled
Preheat oven to 350 degrees. Start by evenly spreading 1/4 Cup pf the Marinara sauce in the bottom of a 9″ x 13″ casserole dish.  Next in a bowl combine the ground beef, and remaining sauce together. In a separate bowl mix together the cottage cheese, mozzarella and Parmesan cheese, parsley and egg. Now all you have to do is layer the ingredients… first the noodles.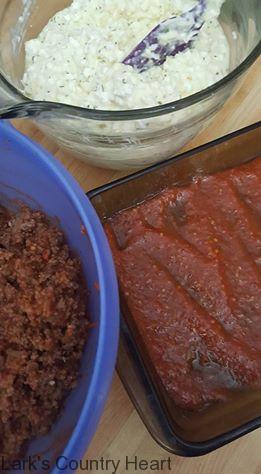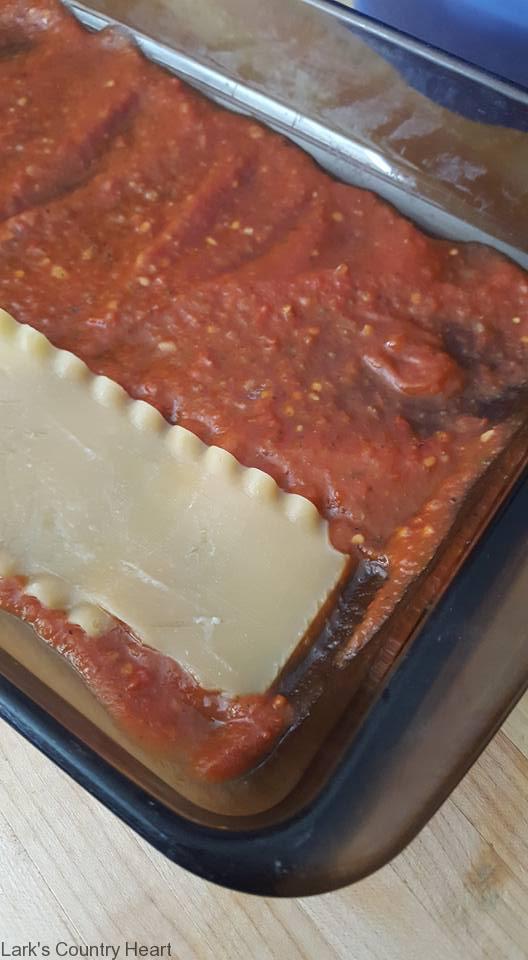 Next you will spread an even layer of the cheese mixture over top the noodles. Top that with a layer of the meat mixture.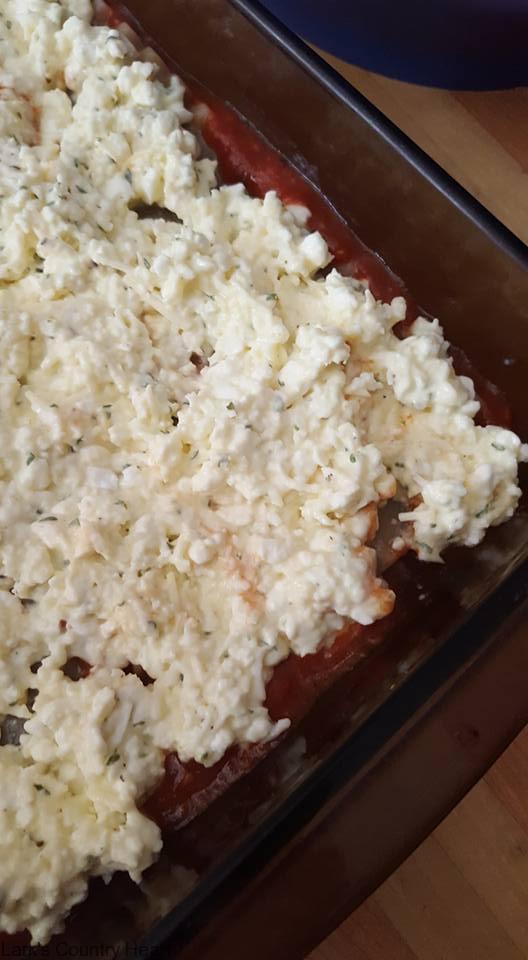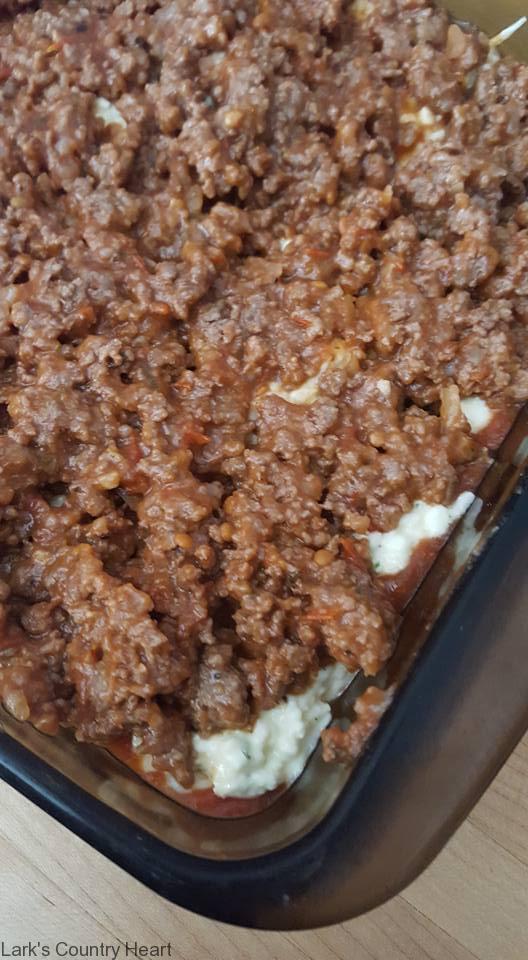 Now y"all are just going to repeat that same process again, ending with the meat sauce. Cover with foil and bake for 50 minutes. Remove the foil and return to the oven for another 10 minutes. ** Side note here… Lasagna needs to set for awhile and cool in order for you to be able to cut it into "nice looking " pieces… that being said, if you can't wait like me…your serving of lasagna with be a bit messy. DON'T let that stop you though, I promise it will taste AMAZING! I like to serve this up with a hot bread stick.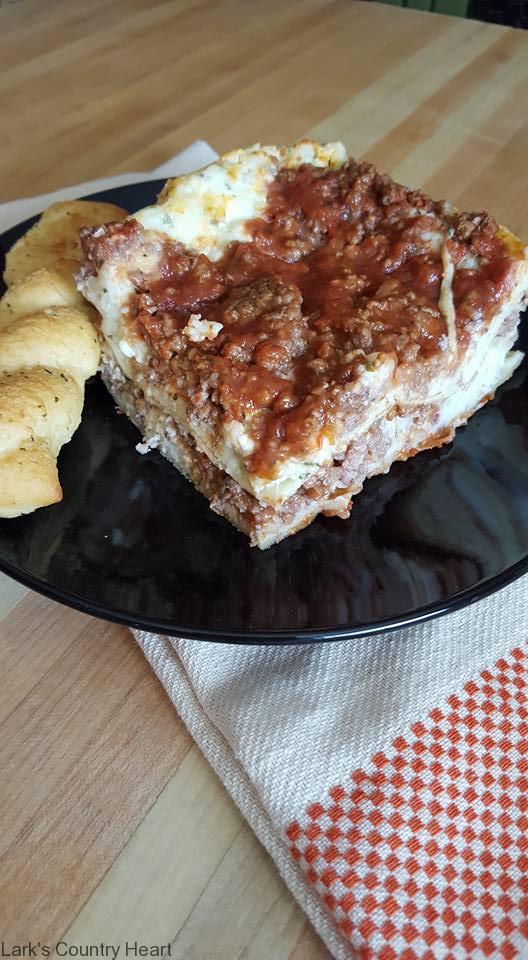 Time to impress the family tonight with a meal they will be asking for again.
~ Lark

Print Friendly