The week after Thanksgiving should be know as the "ways to use up leftover turkey " week!  Right? So I decided to make it easy for you and share the only leftover turkey dish you will ever want. It is delicious!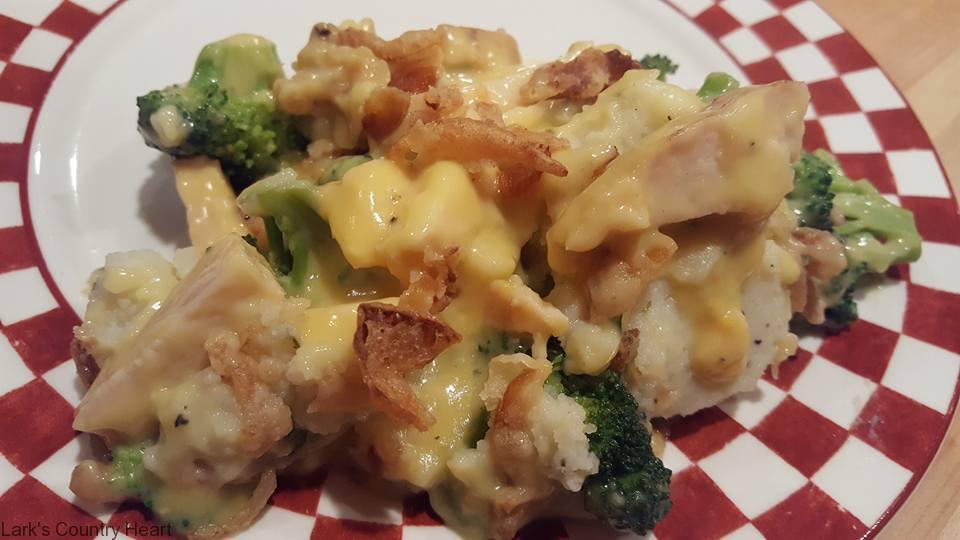 I am pretty sure this is the only leftover turkey casserole that has NO stuffing in it! (Only because we ate it all ) My family also loves steamed broccoli, seeing how I had some on hand I added in….and I have to admit it makes the casserole fresh and new!
Creamy Turkey Casserole 
2 (10 oz.) Cream of Chicken Soup
1 Cup Turkey Gravy
4 Cups Turkey, cut into pieces
2 Cups Fresh Broccoli, steamed
3-4 Cups Mashed Potatoes
2 Cups French Fried Onions
Preheat oven to 350 degree's
Start by stirring together the soup, gravy and turkey. Spread evenly into a 9 x 13″ baking dish. Then place the steamed broccoli over top the turkey. Next add a layer of the mashed potatoes.  Bake uncovered for 45 minutes. Add the fried onions and return to the oven to bake for another 10 minutes.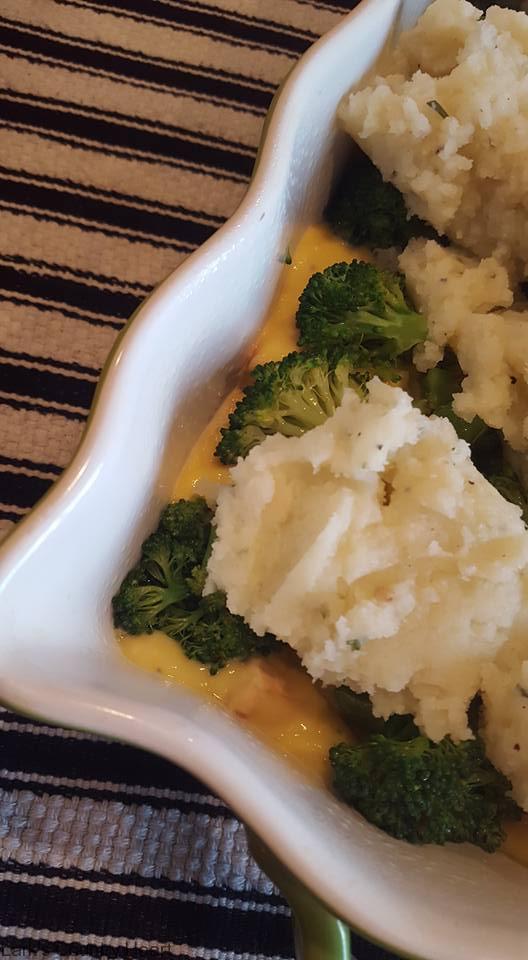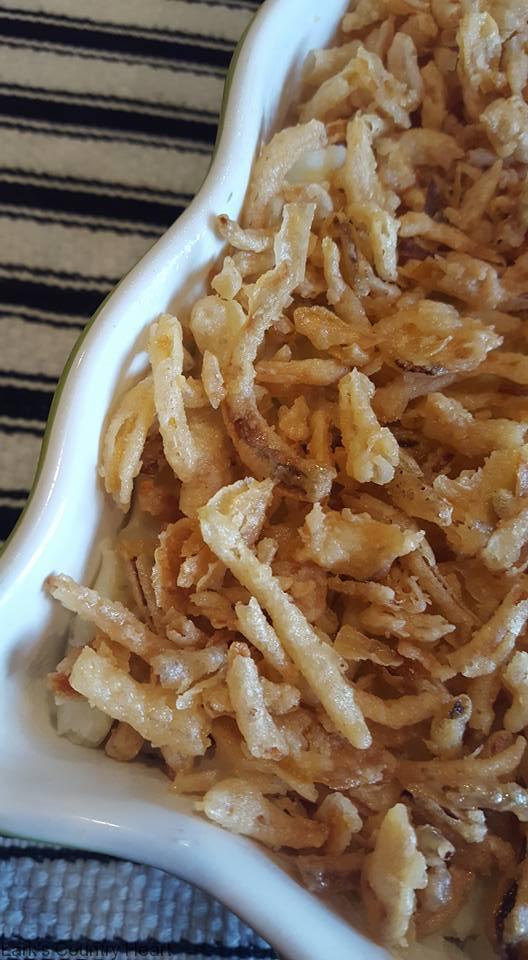 This casserole is super filling and full of flavor, Plus it wont make your family feel as if they are eating another Thanksgiving dinner. Give it a try… and let me know what y'all think.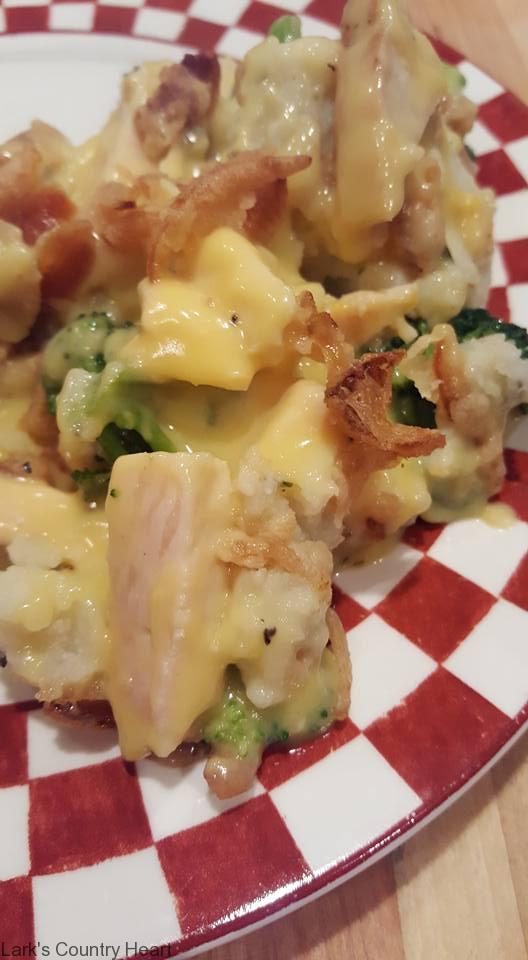 Here's to the Holiday leftovers!! ~ Lark

Print Friendly