I love the fresh tart sweetness of cranberries. I look forward to having them the whole year. In fact I usually end up freezing gallon baggies full of them so I can have them all year long. This year as I am preparing to dive head first into all my Thanksgiving baking orders, I wanted to offer something new …so of course I wanted to use cranberries!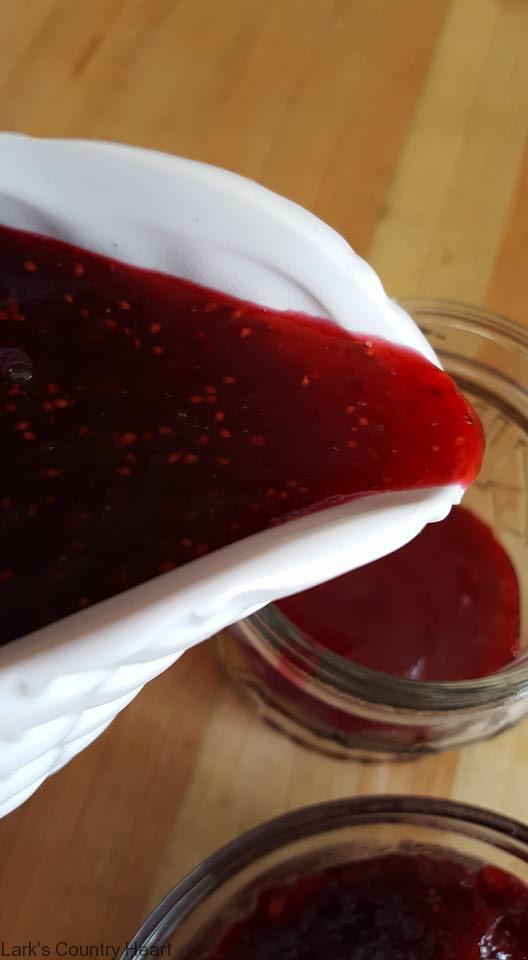 With just 5 ingredients and 30 minutes of your time, Y'all will have the best tasting syrup you've ever tasted!
Homemade Cranberry Syrup 
3 Cups Fresh Cranberries
1 1/2 Cups Sugar
1 1/4 Cup Water
1/8 teaspoon Salt
1 Tablespoon Lemon Juice
In large saucepan combine cranberries, sugar, water and salt. Bring to a boil then lower heat to a simmer for 10 minutes, stirring constantly.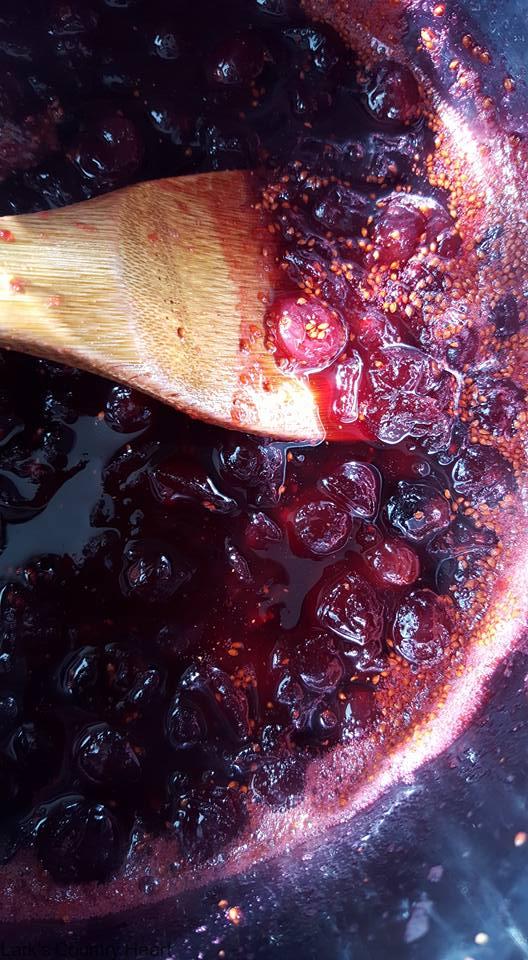 Next place a heat resistant bowl under a fine mesh strainer. Using the back of a spoon, press berries and mixture through the strainer. Until all you have left are the skins of the berries.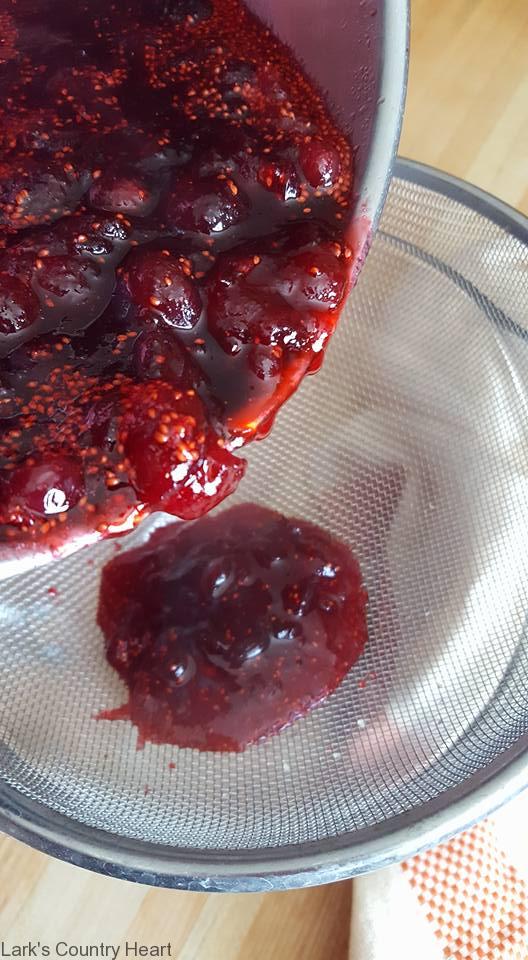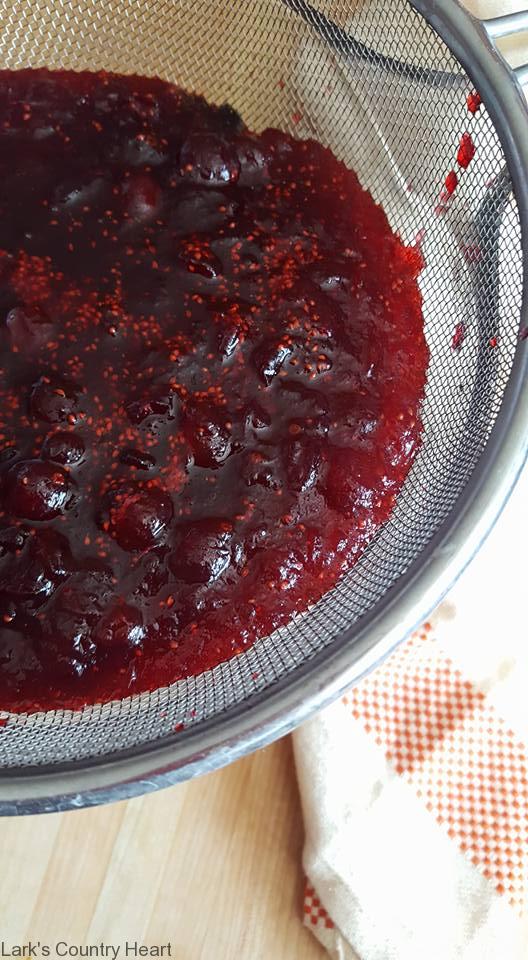 You can then whisk the lemon juice into the syrup. *I like to save the berry skins and add them into a quick bread recipe for extra flavor.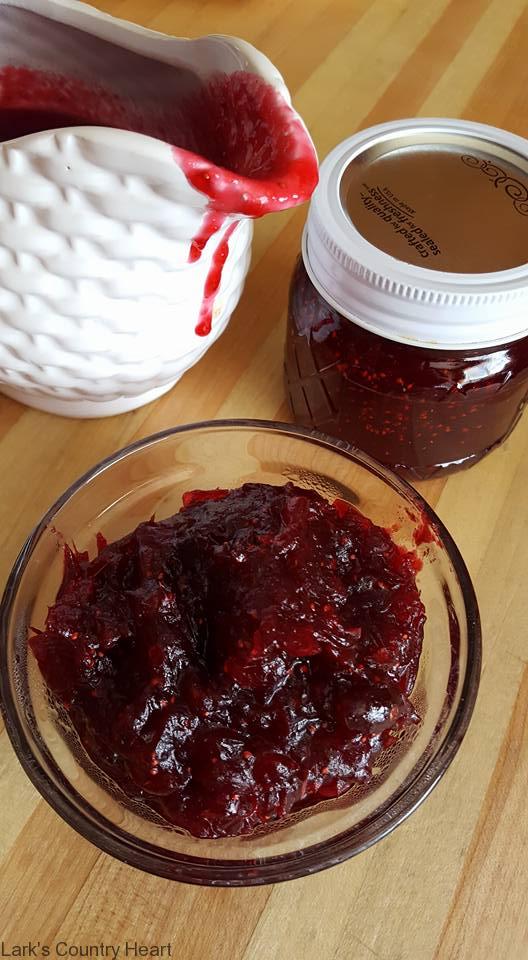 Keep syrup in an air tight jar for up to 3 weeks in the fridge.  This taste's divine over pancakes, crepes or even ice cream.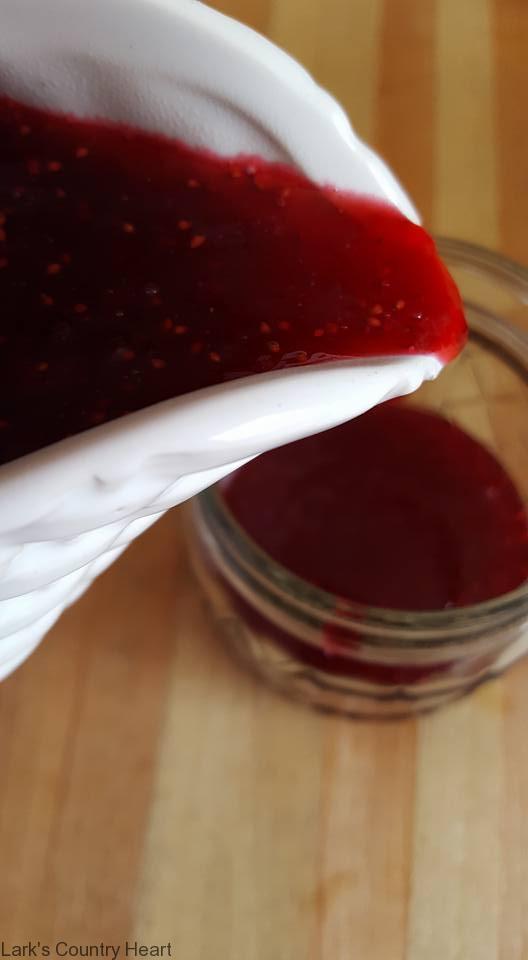 Gifts of Thanks from the Heart,
~Lark

Print Friendly