This is one of my favorite things to make and have on hand. **Not to mention that it makes great neighbor gifts! Make a big batch of this mix and place into some cute jars. Tie a cute ribbon to the jar with the instructions…and Ding….Perfect gift!
This mix can keep in the an air tight container for weeks.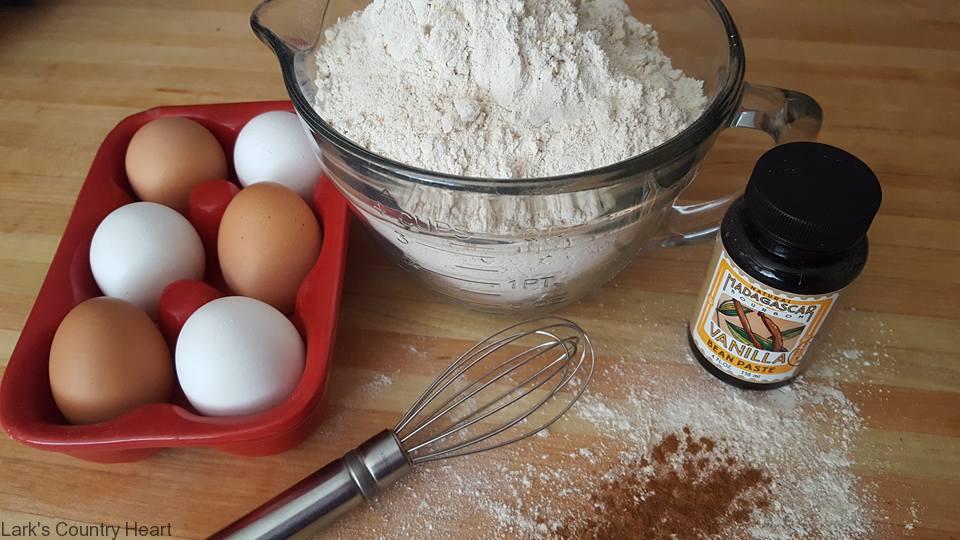 This pancake is very versatile. You can make your pancakes into any flavor you want. ~Today I am sharing the Basic Pancake Mix, as well as what I add to make them into Pumpkin Spice Pancakes!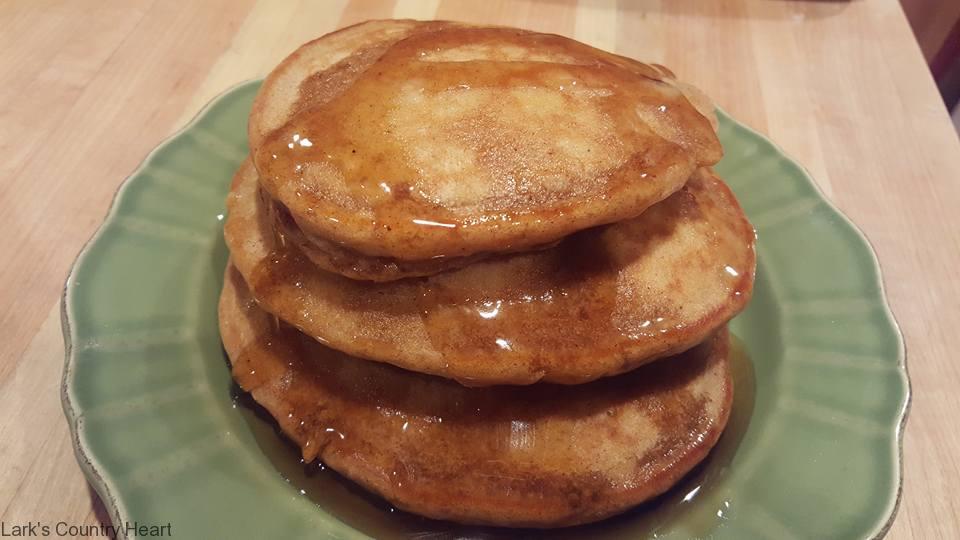 Homemade Pancake Mix 
  ~Mix
4 Cups All Purpose Flour
3 Tablespoons Baking Powder
2 teaspoons Baking Soda
1 teaspoon Salt
1/4 Cup Sugar

~In a large mixing bowl combine all the ingredients together. Place into an air tight container.
** For gift giving, attach these instructions:
For every 1 Cup Pancake Mix add 1 Egg, 1 Cup Milk and 1 Tablespoon Oil.
Whisk together until smooth. Pour onto hot griddle.
**To Make Pumpkin Spice Pancakes: In addition to the ingredients above, Add in 1 teaspoon Pumpkin Pie Spice, 1/8 teaspoon Vanilla bean paste (or 1 Tablespoon Vanilla extract) and 1 teaspoon Cinnamon.
Super simple, super yummy and perfect for Saturday mornings!
~Lark

Print Friendly