These breakfast burrito's are so simple to make. *Bonus that you can make a dozen or more at a time, and freeze them for later. Best of all you can add in whatever meat or cheese combination you like (or have in the fridge).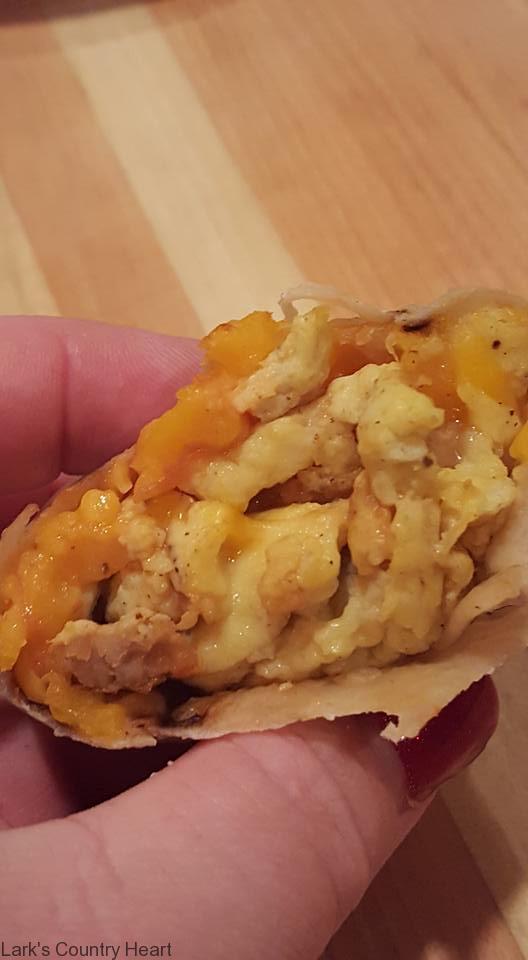 For these mini breakfast burrito's I used the small flour tortilla's ( 6″ inch) which made 2 dozen. You may however use whatever size of tortilla's you desire.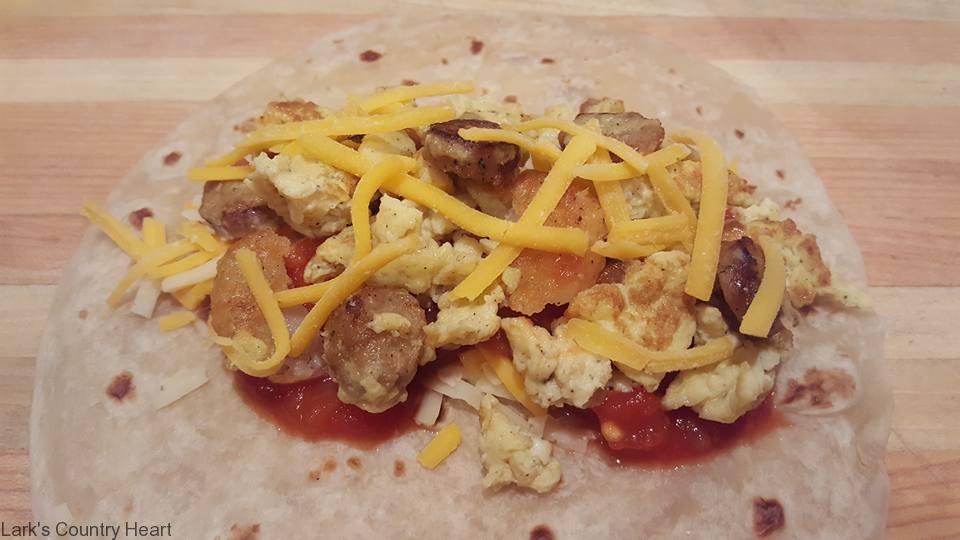 Mini Breakfast Burrito's
1 lb. Sausage
1/2 Cup White Onion, diced
12 Egg's, beaten
Salt & Pepper
1 (12oz.) Frozen Tater Tots, cooked
Cheddar Cheese
Salsa
Four Tortilla's
Saute the onions and sausage together until cooked. Pour in the eggs, salt & pepper to taste. Scramble together until whites are cooked, keep warm. Heat up each tortilla, … now you just pile on the good stuff. I start with salsa, then the egg mixture, cooked tater tots and then finish off with shredded cheese. Now fold in the sides of each tortilla…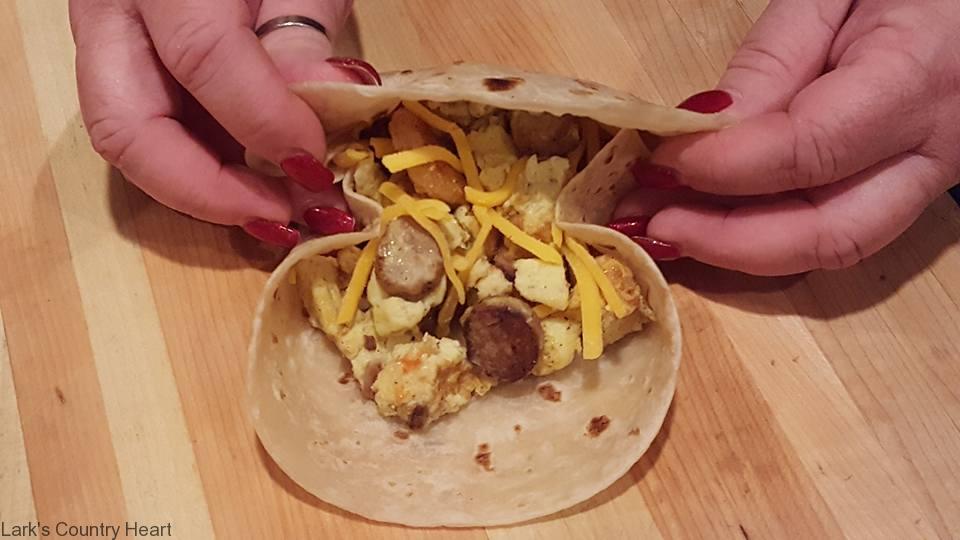 Tucking the bottom of the tortilla up and over the filling, tightly and finish rolling. *If you are planning on freezing these, you will then need to tightly wrap each individually in plastic wrap. (I like to use Seal & Wrap) Then place them into a air tight container. ~Freeze up to 1 month.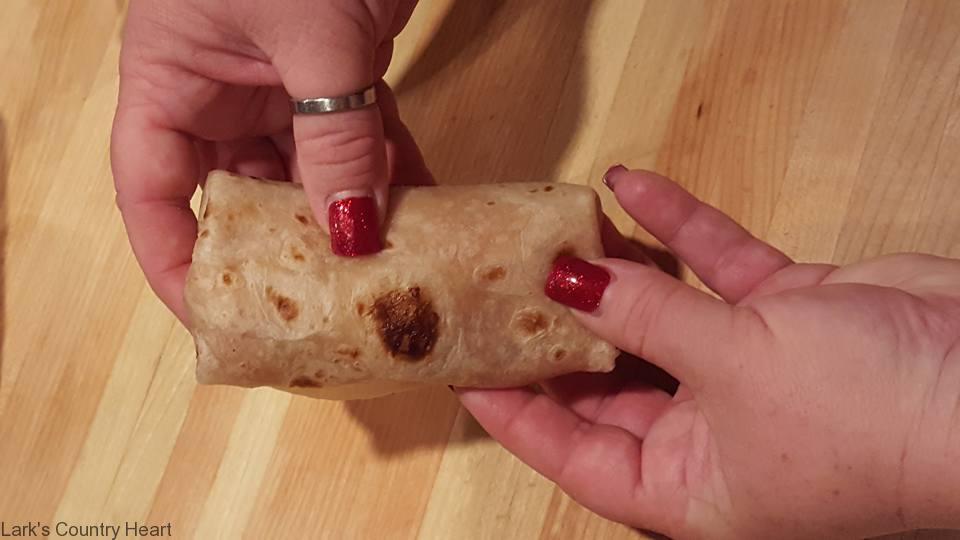 If you plan on serving these right away, I recommend that you heat them up for a minute or so in the microwave, to get the cheese to melt.


Keeping life simple, ~Lark

Print Friendly