This Peanut Butter Cream Cheese Ball is to die for. It's not to sweet,it is perfectly peanut butter with a creamy texture. Then add in the peanut butter cups and reeses pieces….EVERYONE will fall in love with this dessert!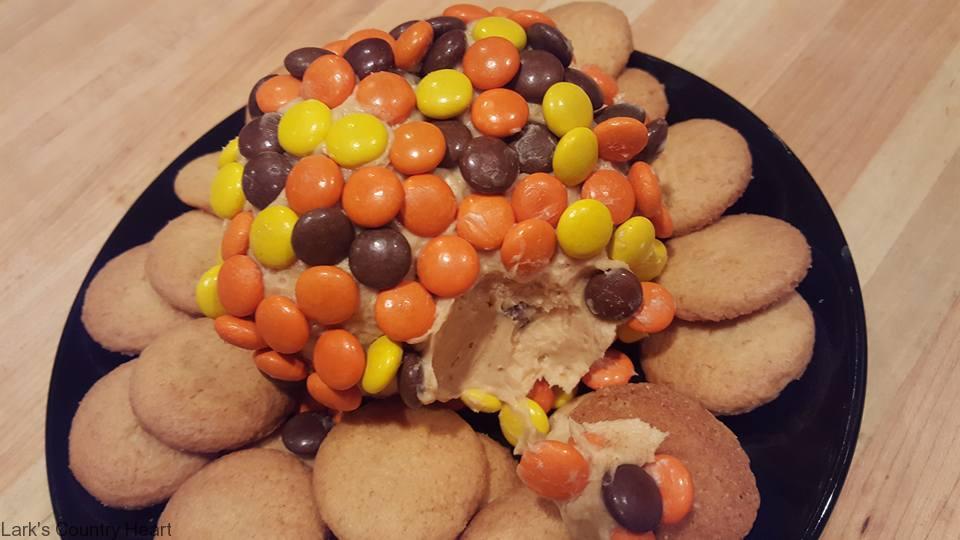 This would be the perfect way to start off your next "family movie night". Or to give to your neighbors for a sweet treat they could snack on while preparing the BIG holiday meal. You could even trade out the color candies to make it a great teachers gift for Christmas. I promise how ever or whom ever you give this to…they are gonna love it!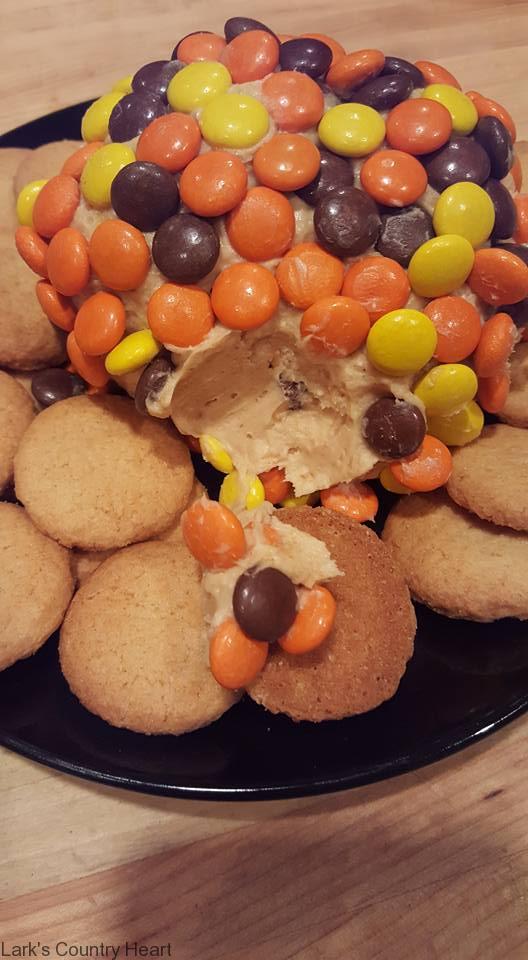 Peanut Butter Cream Cheese Ball 
1/2 Cup Butter, softened
1/2 Cup Brown Sugar
1/2 Cup Cream Peanut Butter
1 (8oz.) Cream Cheese, softened
1 1/2 Cups Powdered Sugar
1 teaspoon Vanilla
1 Cup Peanut Butter Cups, chopped
2 Cups Reeses Pieces
In a mixing bowl start by beating together the butter and brown sugar for 2 minutes.  Add in the peanut butter and cream cheese, beat together for another 2 minutes.  Next add in the powdered sugar, vanilla and chopped up peanut butter cups. Mix until all the powdered sugar in incorporated. Place mixture onto a large pieces of plastic wrap, fold up tightly into a large ball.  Chill for a couple of hours ( I usually chill it over night) ~ Now you need to decide how many balls you would like to divide this into. This will make 2 large or 4 small. Divide mixture into the desired size (The mixture will still be soft and slightly sticky )And "roll then press" the reeses pieces into the ball.  Serve this along side Nilla wafer cookies or graham crackers. Keep chilled until ready to serve.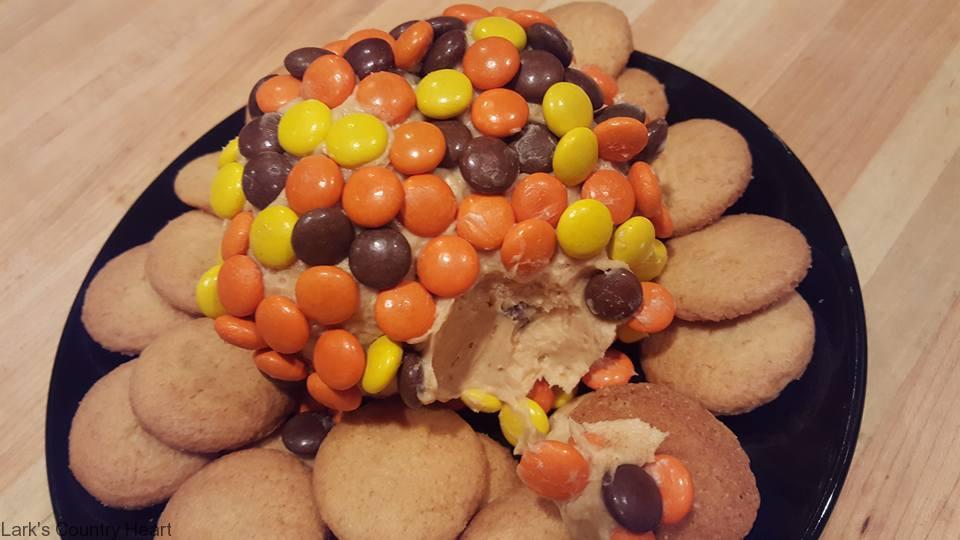 Sweet Endings, ~ Lark

Print Friendly