I really debated what to call these little addicting pieces of heaven. 😉 However I really feel the name fits! I mean once you taste them….OH MY FLIPPING HECK…they are addictive! So Christmas Crack says it all!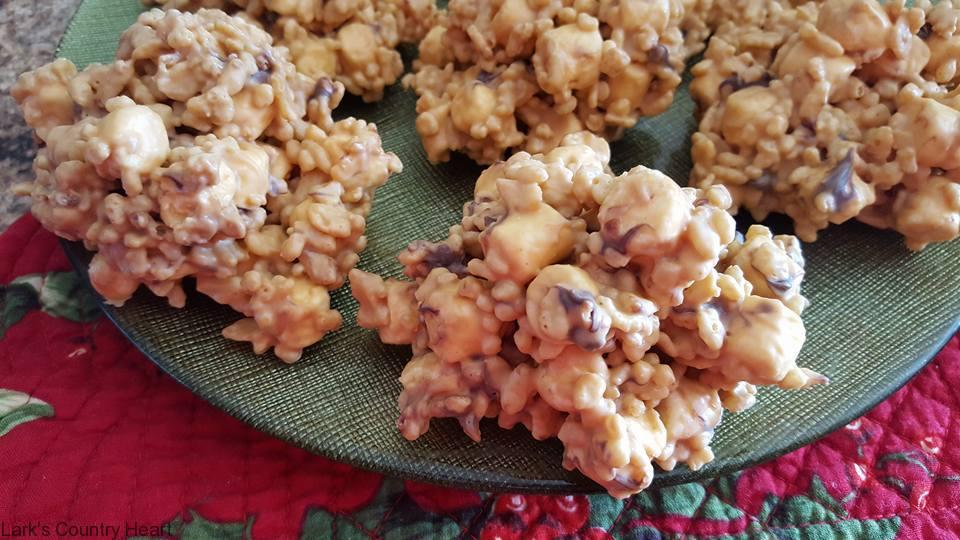 If you have ever tasted the "Avalanche" candy from Rocky Mountain Chocolate Factory, You are going to LOVE these. Christmas Crack  taste's  a lot like that. ~However I like to add in some butterscotch chips to send the flavor over the top!
My Christmas Crack has become a family favorite holiday treat.
You can make it in "drops" or press it into a pan and cut them into bars… either way you wont be able to stop at one piece.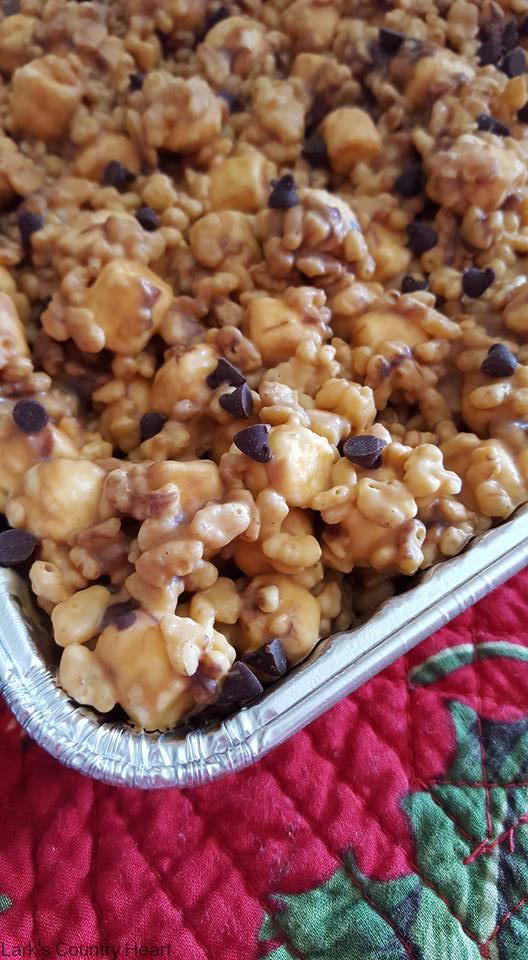 Christmas Crack  
1 (16 oz.) Almond Bark
1 (10 oz.) Butterscotch Chips
1 (11 oz.) Peanut Butter Chips
4 Cups Rice Krispies
2 Cups Mini Marshmallows
1/2 Cup Mini Semi Sweet Chocolate Chips
In a microwave safe glass dish melt together the almond bark, butterscotch and peanut butter chips until smooth. I do this in 1 minute increments, stirring in between each minute.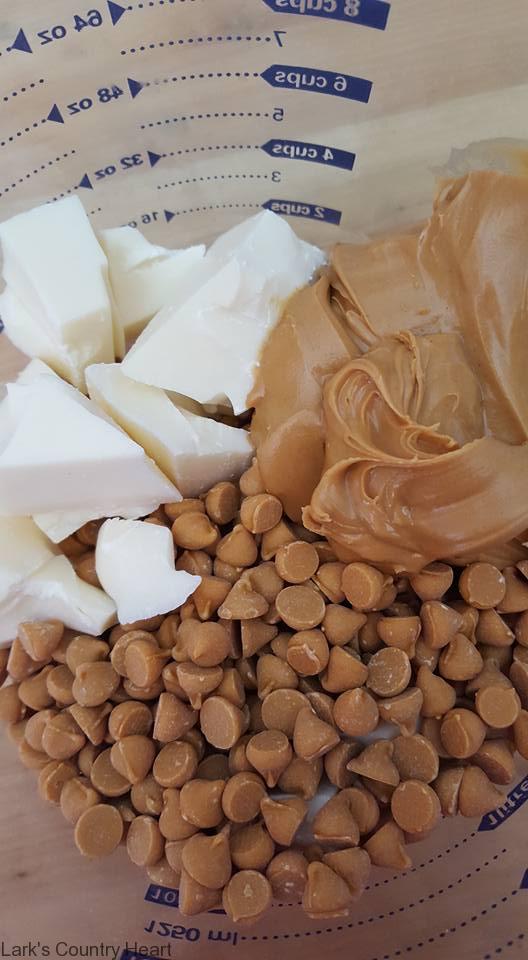 In a large mixing bowl combine the cereal, mini marshmallows and 1/4 cup of the mini chocolate chips.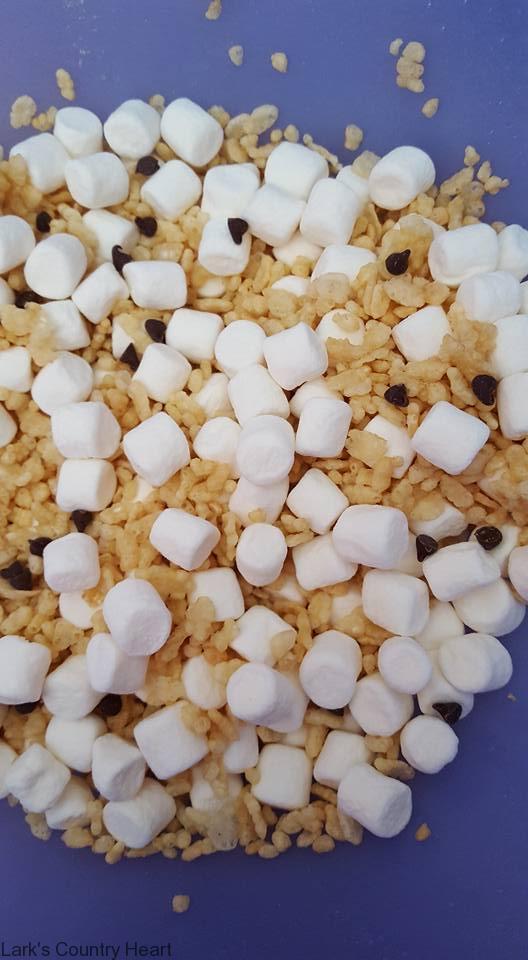 Pour melted chocolate mixture over cereal mixture, stirring until all is coated.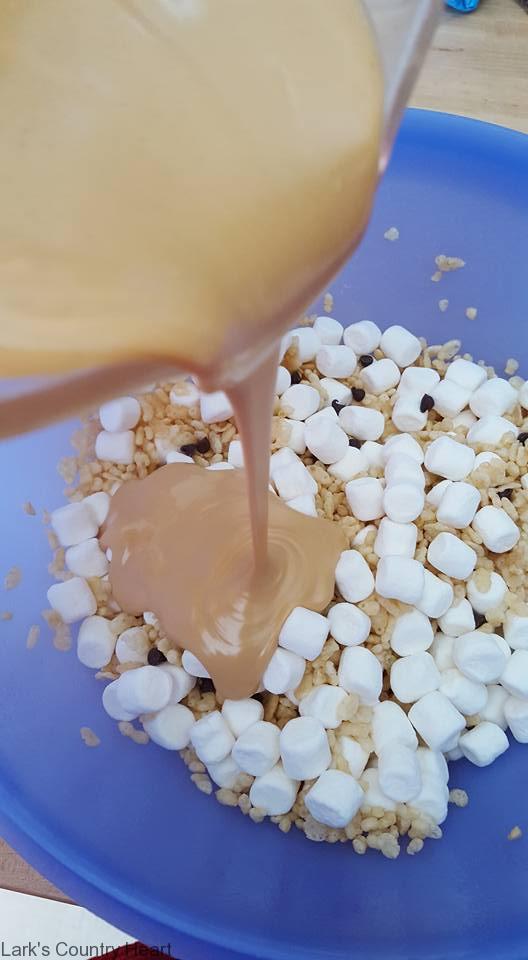 *Here is where you can decide if you would like to make them into  drops or bars.  If you are making them into drops, stir in the remaining mini chocolate chips and drop onto wax paper by the spoonful. If you want to cut them into bars, press mixture into a lightly greased pan, and sprinkle the remaining mini chocolate chips over top.  They will need to set up before you can cut. If I am in a hurry and just cant wait another minute to eat one…. I place them in the freezer for 10 minutes. Perfect every time!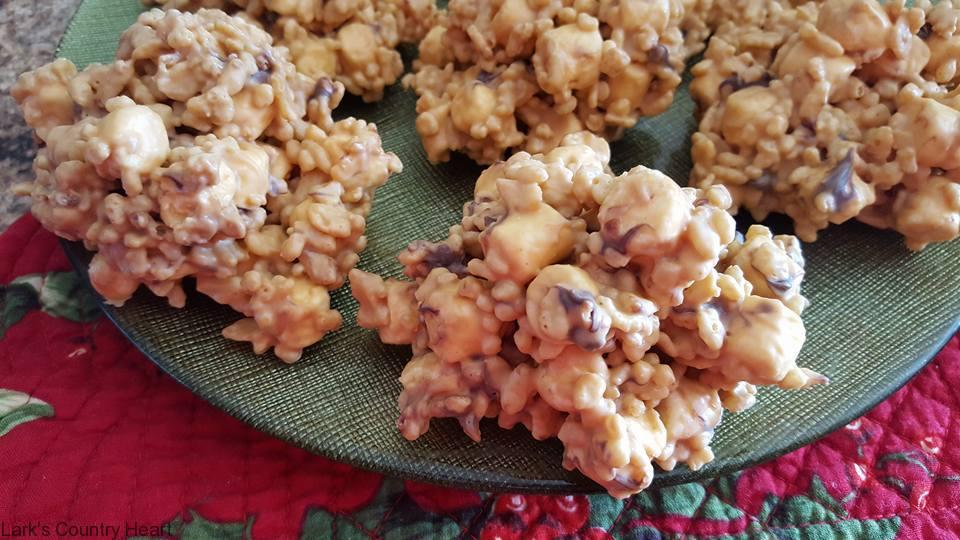 Here's to  Christmas Crack…. ANOTHER Holiday treat favorite. ~Lark

Print Friendly