Nothing says "holiday recipe" like these Homemade Fudgy Bites! They are chocolaty, soft, chewy and delicious.
They taste like a combination of a  sweet piece of fudge and a tootsie roll. Perfect for gift giving!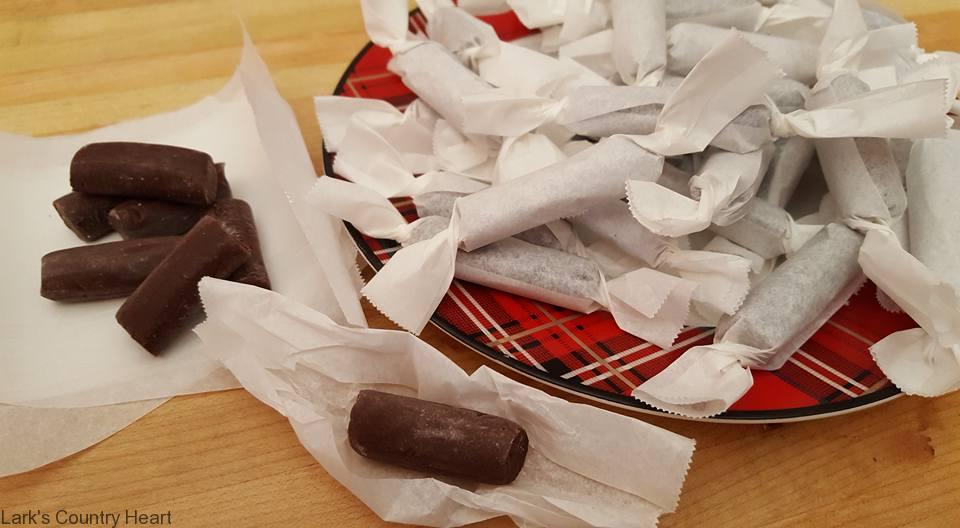 Best of all there are only 4 ingredients! *They do need to sit overnight~ so make sure you plan ahead* 
Homemade Fudgy Bites 
1 (12 0z.) Semi Sweet Chocolate Chips
1/2 Cup Corn Syrup
1 teaspoon Water
2 teaspoons Vanilla
Place all the ingredients into a saucepan. Heat over low/medium heat until all the chocolate chips are melted. Prepare a 9″ x 9″ pan by coating it with corn starch. Pour melted candy into prepared pan. Let set over night.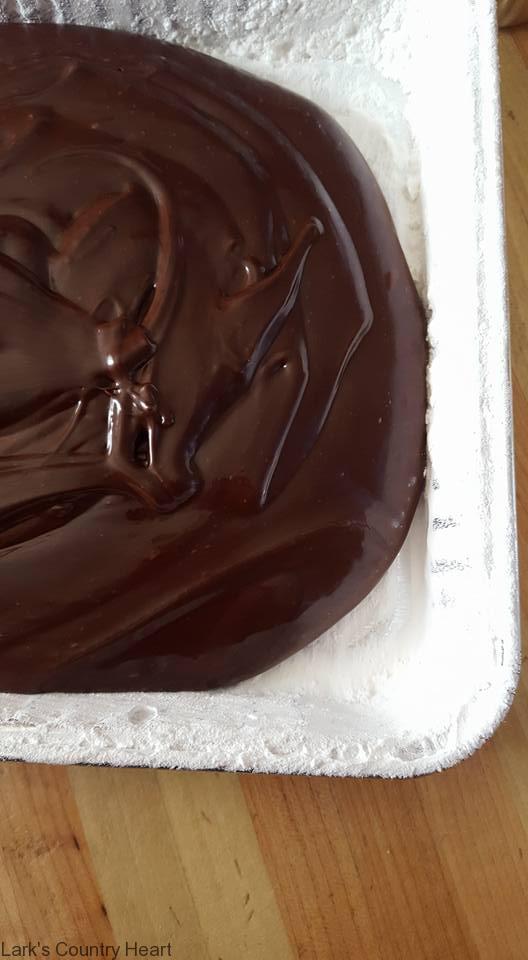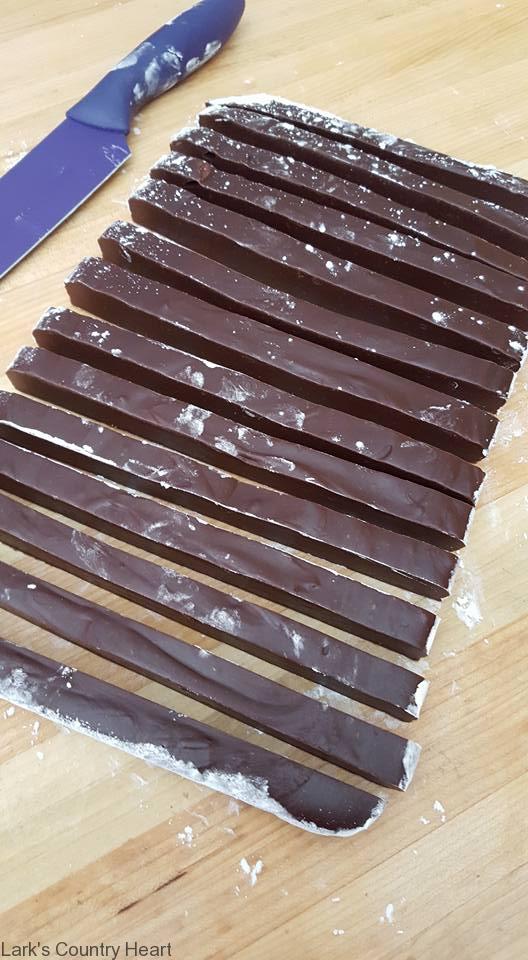 The Next day remove the candy from the pan and cut into long strips. Taking each strip, roll into long ropes. 
Cutting then into bites size pieces.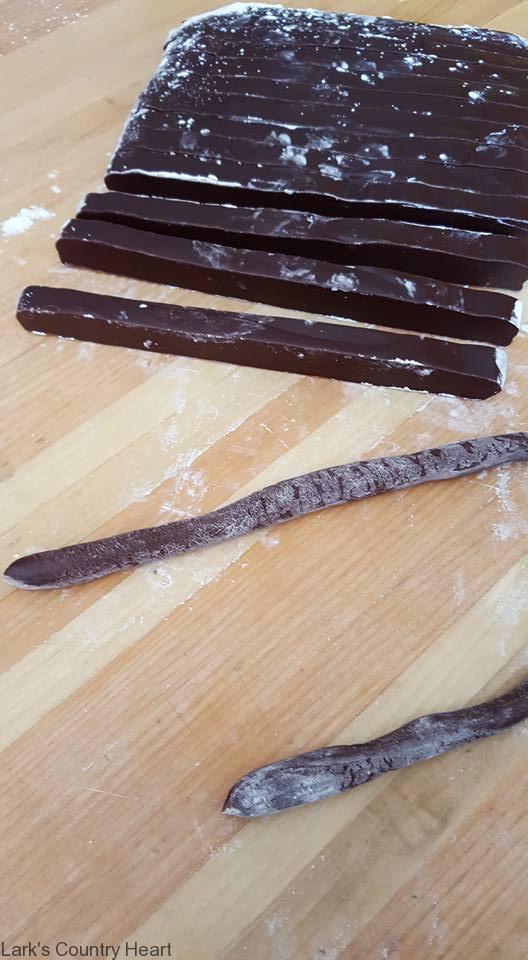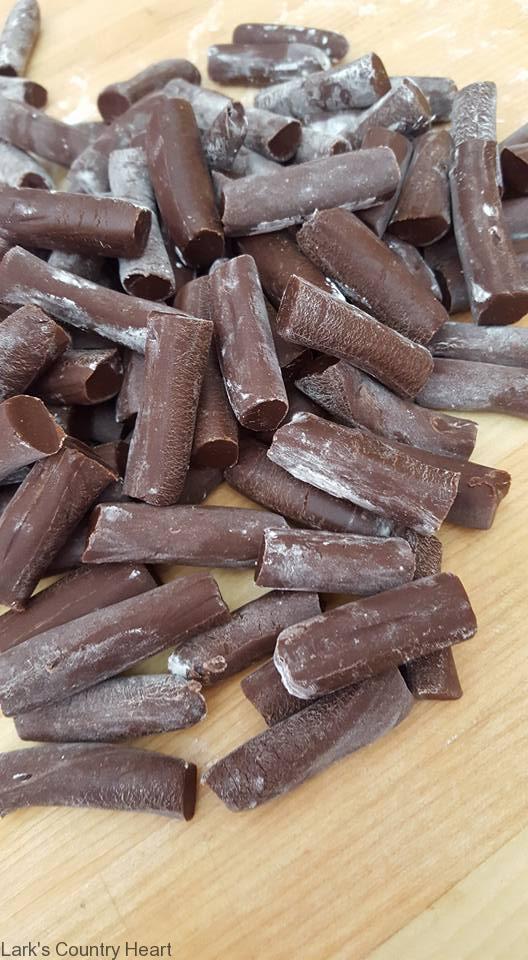 Cut strips of wax paper into squares, wrap each piece of candy individually.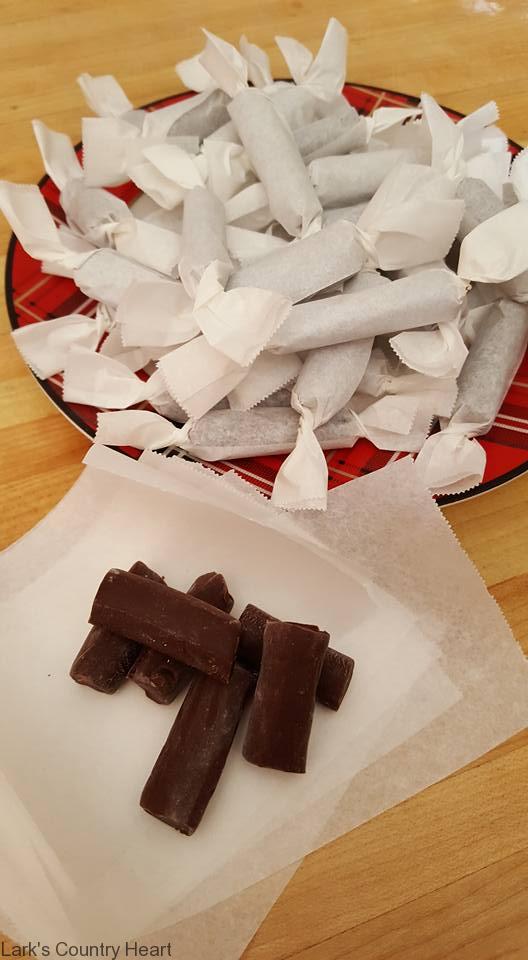 Keep these stored in an air tight container. I love to package these up in jars, ties it with a ribbon and give to friends.
Happy Holiday Baking,~ Lark

Print Friendly