If your schedule is packed this month with holiday get togethers, this is the treat for you!
These Pretzel Rolo Bites are quick, easy and a crowd pleaser.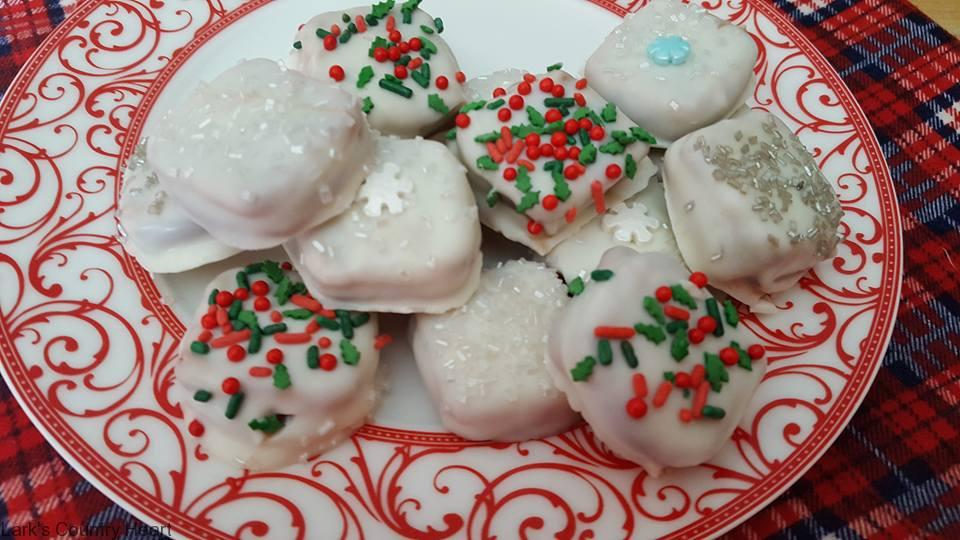 With only 3 ingredients, you can make these in no time at all.  Plus they are " kid friendly" …let the kids get creative with the sprinkles, package them up to give to teachers & class mates.
Pretzel Rolo Bites 
1 Bag Pretzel snacks (the square grid shape) 
2 lb. bag Rolo Caramel candies, unwrapped
8 0z. Almond Bark
Assorted Sprinkles, candies decorations
Preheat oven to 350 degrees
Line a baking sheet with Parchment paper that has been lightly greased. Place pretzels  in a layer, top with 1 Rolo candy each. Bake for 2 minutes, then top with another pretzel, pushing down softly.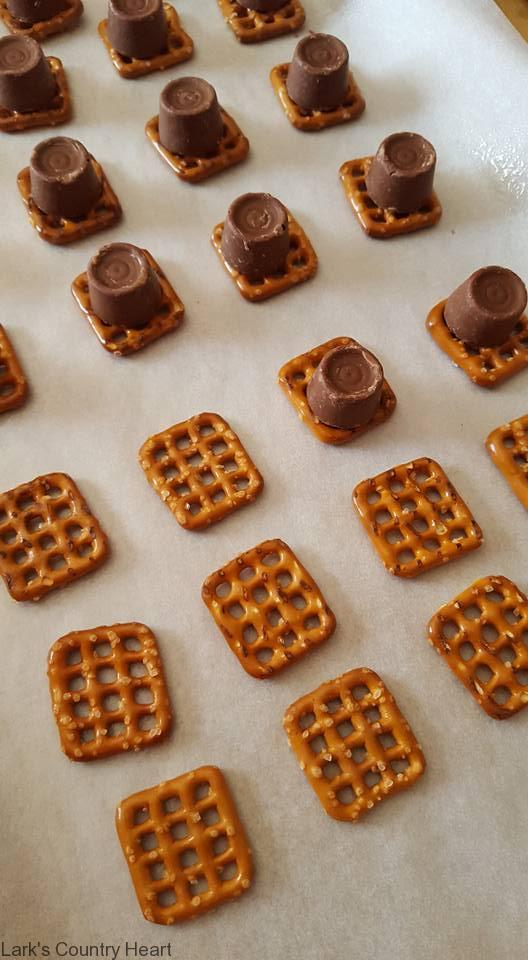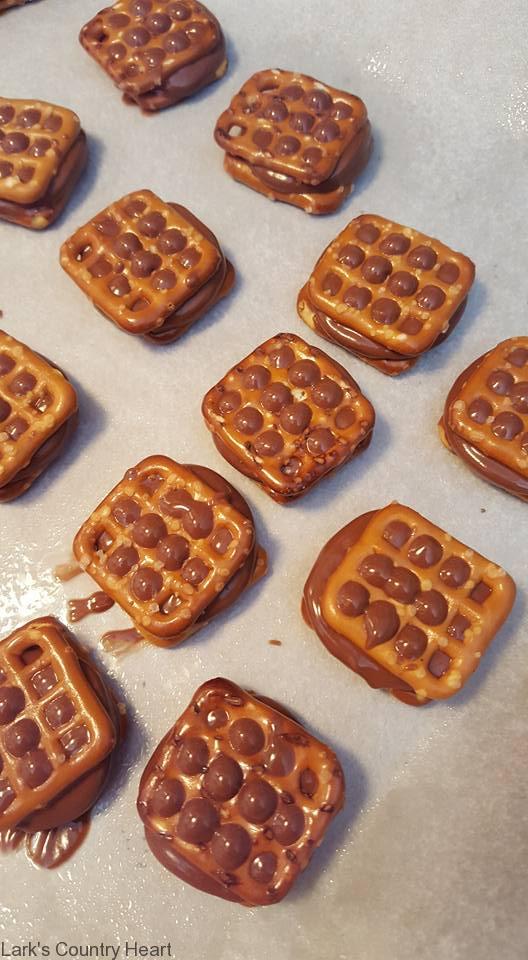 Place the sheet pan into the freezer for 10 minutes. Repeat this process. Next place the almond bark into a microwave safe dish to melt. Start with 1 minute, stir, then continue in heating every 30 seconds until melted & smooth. Dip each pretzel rolo bite into almond bark, then onto a piece of wax paper. Add any sprinkles or candy decorations you desire while the almond bark is still warm.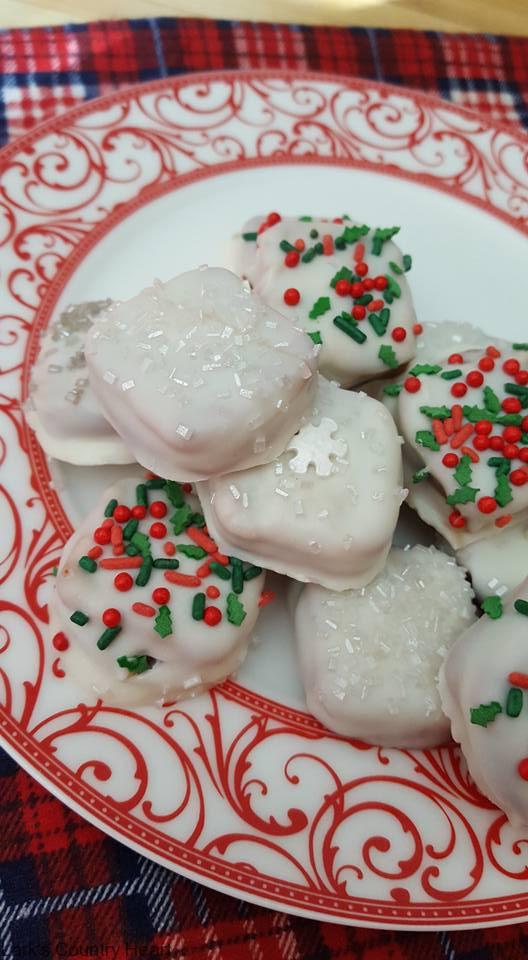 Store these in a air tight container. Now didnt i tell you these little Pretzel Rolo Bites were Fast, Quick & Easy?!
Here is to NON- Hectic  Holiday treats!~ Lark

Print Friendly