I must be on a "chicken kick", all of my new recipes I have been cookin' up for Y'all feature chicken! This Creamy Chicken Enchilada Dip is delicious!! It has moist chunks of chicken in a creamy cheesy sauce, along with green chilies and salsa.
I like to serve it on "game days"…. **GO COWBOYS** and seeing how my "boys" are running the field this season, I'll probably be serving this for the Super Bowl Party! 🙂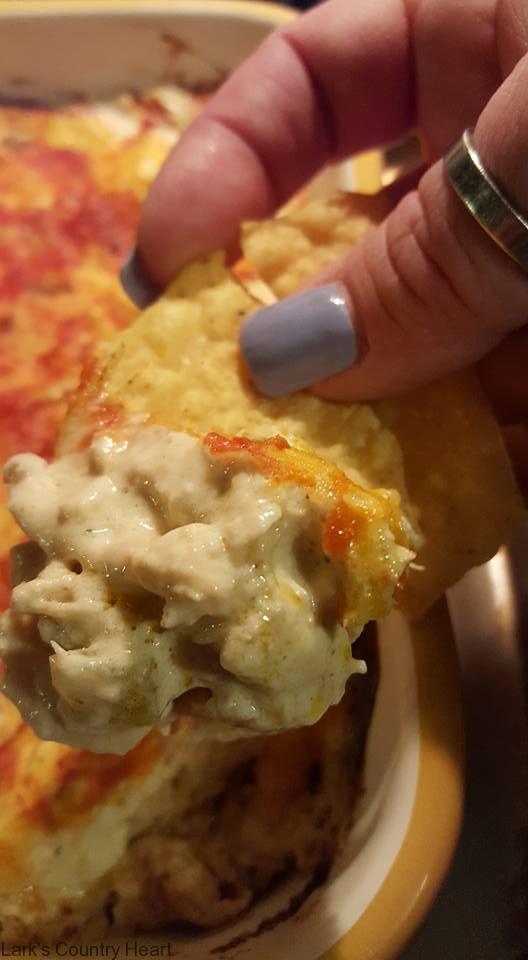 You can serve this Creamy Chicken Enchilada Dip with corn chips, pita chips or even toasted bruchetta bread.
Bonus~ If you have any of this dip left over, you can roll it up in a corn tortilla, add some enchilada sauce and bake for 30 minutes.
Dinner with no thought involved!
CREAMY CHICKEN ENCHILADA  DIP
---
1 (8 oz.) Cream Cheese, softened
1 Cup Sour Cream
1 Cup Monterrey Jack Cheese, shredded
1 Cup Mozzarella cheese, shredded
4 Cups Cooked Chicken, diced
1/2 teaspoon Cumin
1/2 teaspoon Chili Powder
1 (4 oz.) Diced Green Chilies
1 Cup Salsa
In a large bowl combine all ingredients except the salsa together. Spread evenly into a shallow baking dish.
 Top with the salsa, Bake at 350 degrees for 45 minutes.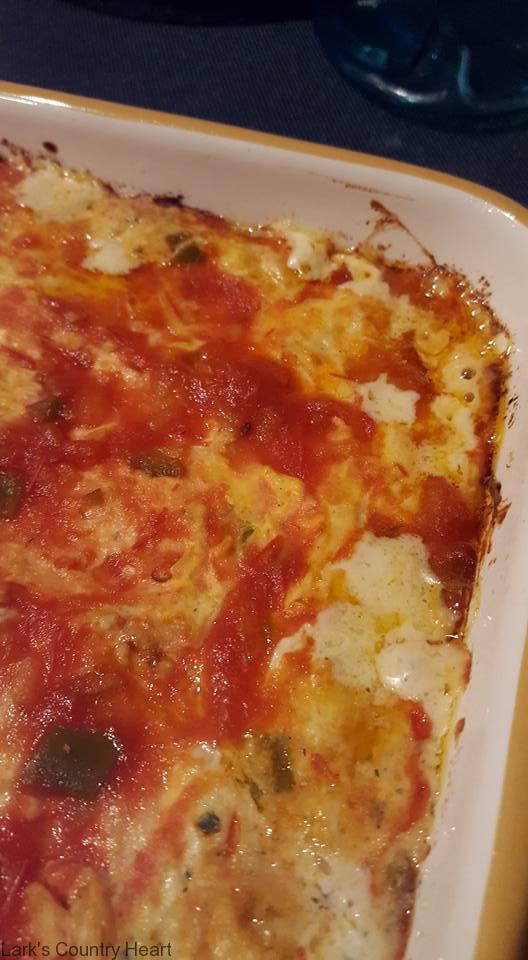 *You can also cook this dip in a slow cooker on low for 2 hours.
No one is going to complain if you make 2 dishes of this Creamy Chicken Enchilada Dip, in fact do yourself a favor and print out the recipe to pass out to your guests. They will want it!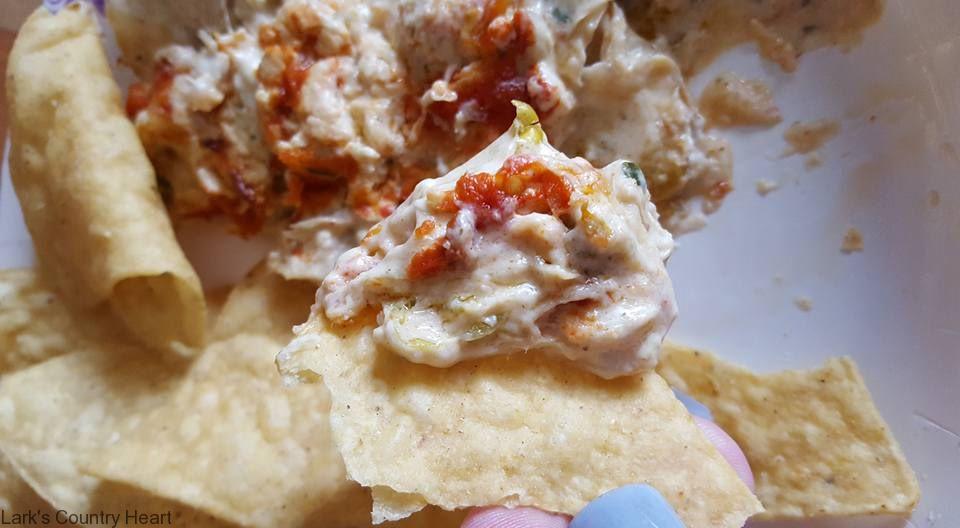 GO COWBOYS!!
~ Lark


Print Friendly