Cold weather makes me want to fix comfort food for my family….okay for me, but really they eat what I fix! 😉
Here in Nevada, Winter has just begun to actually feel like "Winter". So bare with me for the next month of me sharing with Y'all recipes that will warm you up. My Crispy Baked Parmesan Chicken fits the bill!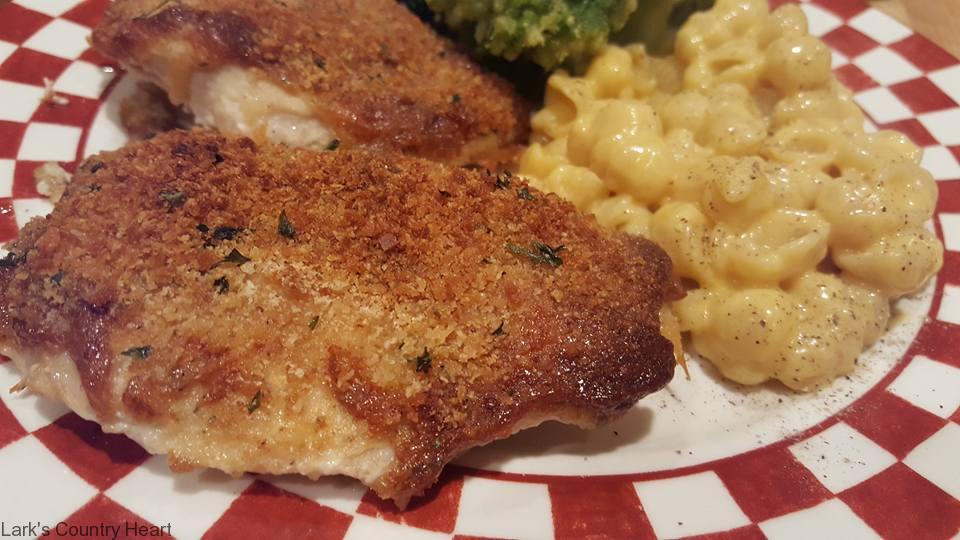 This Crispy Baked Parmesan Chicken takes no time at all to prepare. And with just a few ingredients you already have in your pantry dinner will be on the table in a flash!
Crispy Baked Parmesan Chicken 
4-6 Boneless Skinless Chicken Breasts
1/2 Cup Mayonnaise
1/2 Cup Parmesan Cheese
1/2 teaspoon Garlic Powder
1/2 teaspoon Black Pepper
1 Tablespoon Parsley
1/4 Cup Seasoned Bread Crumbs
Preheat oven to 400 degrees
In a bowl combine the mayonnaise, cheese, garlic powder, pepper and parsley together, set aside.  Next cut shallow slits into each piece of chicken, divide and spread the  cheese mixture evenly among the chicken pieces,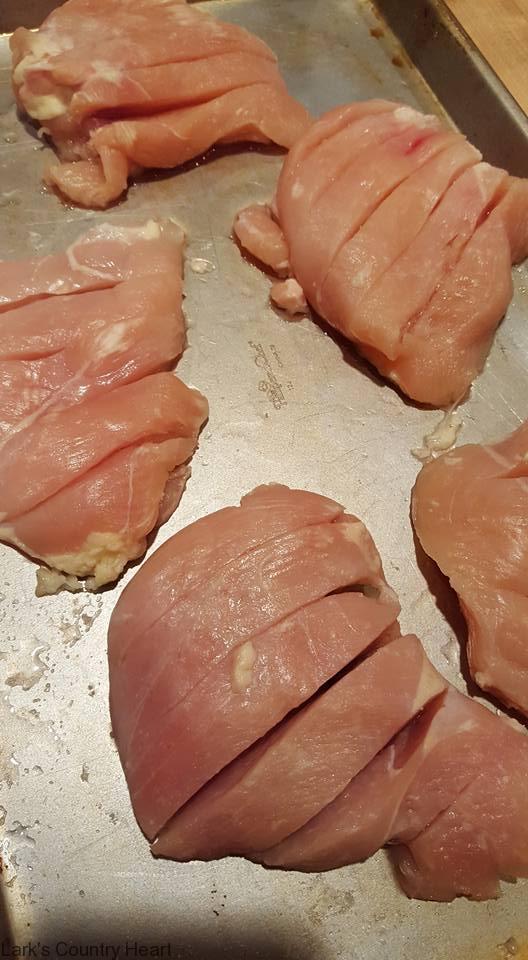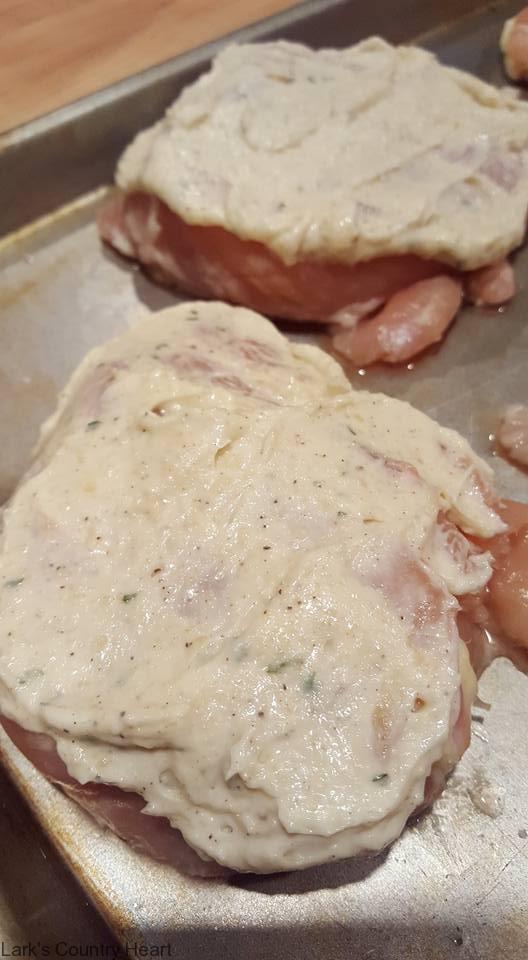 Bake for 23 minutes. Remove from oven and sprinkle the breadcrumbs over top of each piece of chicken. Return back to the oven to bake for another 20 minutes.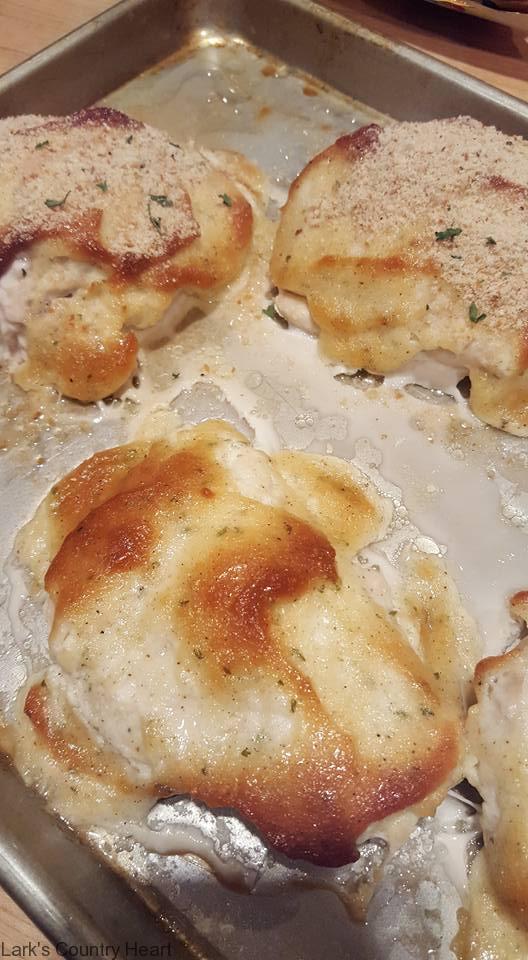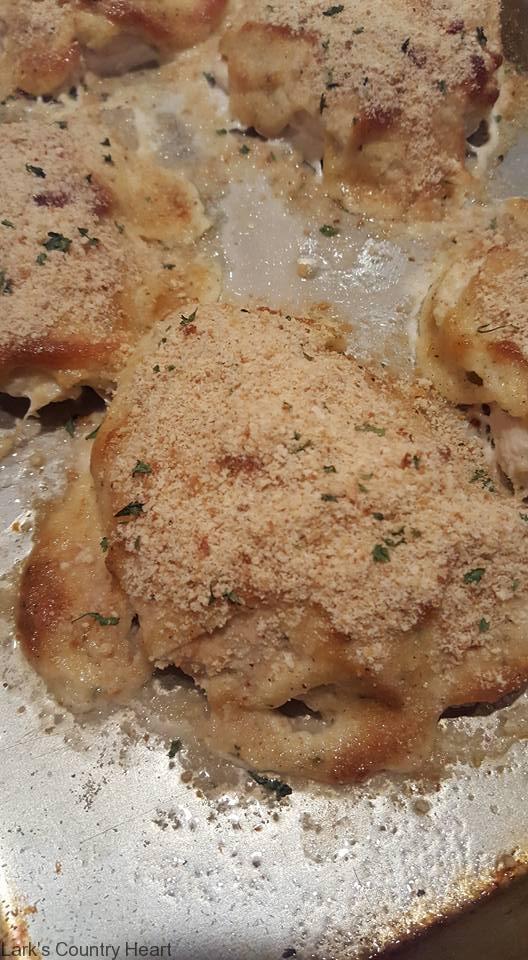 I like to serve this Crispy Baked Parmesan Cheese along side some fresh steamed broccoli and Creamy Mac-n-Cheese.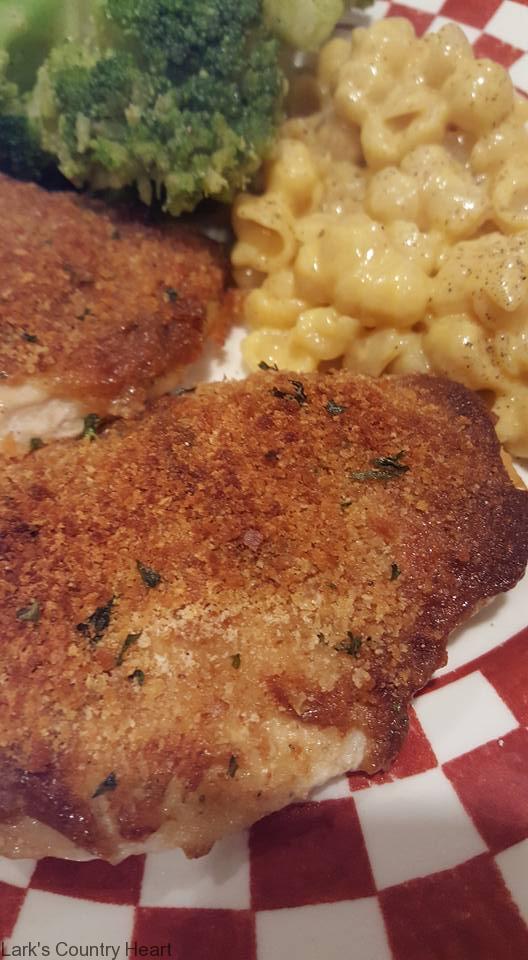 *You can also serve this on a bed of crisp green Romaine lettuce for a fabulous salad.
Keepin' dinner simple as well as our bellies warm & full!
~Lark

Print Friendly