What a day in History… #WomanMarchOnWashington  happened today.
As many of you know I live in a VERY SMALL town in Nevada. So there wasnt a "Walk" in my small town. Further more I voted for Trump! I don't agree with everything he is about, but am hoping he will be the one to guide this nation in a different direction. That being said…. something else you might not know about me is that I am NOT a political person. Never have been and I don't plan on changing.  But I AM very open minded to others belief's. I AM a woman. I DO want my daughter to feel as if you CAN do whatever she dreams. I WANT the world to no longer judge one another. I WANT the world to view woman as equals= in duty & pay. I WANT this beautiful world to be at Peace.
So today my daughter & I linked arms and did our own "march" for change, respect, equality and peace!
May God Guide & Bless this Nation! 

What do you say we all relax and celebrate the new direction with a home baked treat?!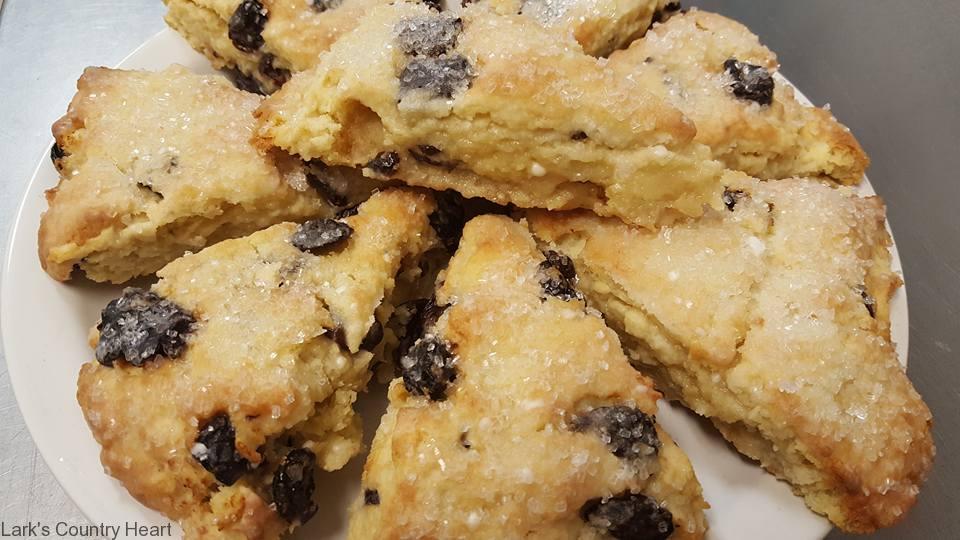 These Dried Cherry Vanilla Scones are perfect to serve with your morning coffee, tea, juice. They would also be fabulous for a brunch, baby shower, or Sunday service. These have a perfect balance of sweet treat verses a  buttery biscuit. The dried cherries add in a hint of tartness that combine well with the sugar glaze. These little Dried Cherry Vanilla Scones will make you smile!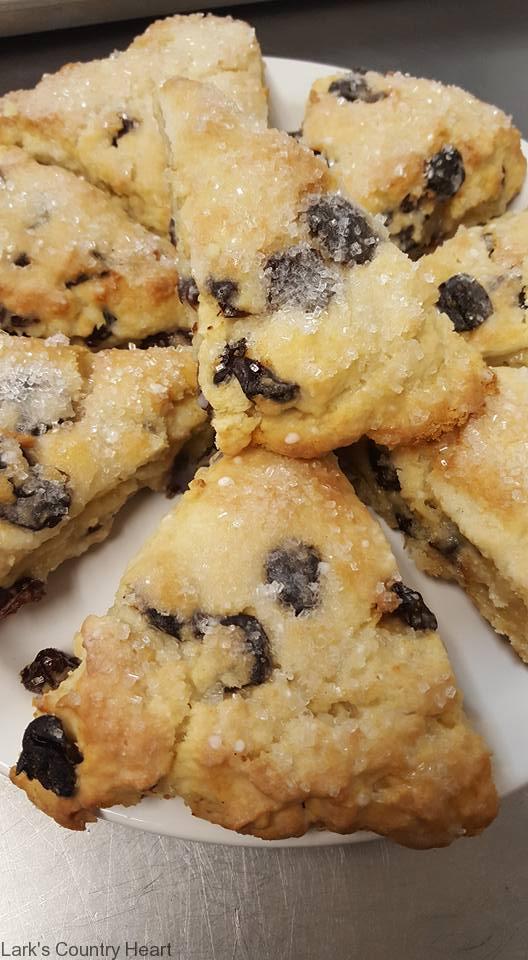 Dried Cherry Vanilla Scones
---
2 1/2 Cups All purpose Flour
1/2 teaspoon Salt
1 Tablespoon Baking Powder
1/3 Cup Sugar
1 Egg
1/2 Cup Milk
1 Tablespoon Vanilla
3/4 Cup Butter, cold cut into pieces
1/2 Cup Dried Cherry
Preheat oven to 425 degree's
In a bowl sift together flour, salt, baking powder and sugar. Cut in cold butter with a fork or pastry blender, until crumbly.
Stir in egg, milk, vanilla and dried cherries. Pat dough into a disc shape. Place onto a greased parchment paper lined baking sheet. Lightly score with a sharp knife the dough into 8-10 pieces. ( like a pie)  Bake for 15 minutes.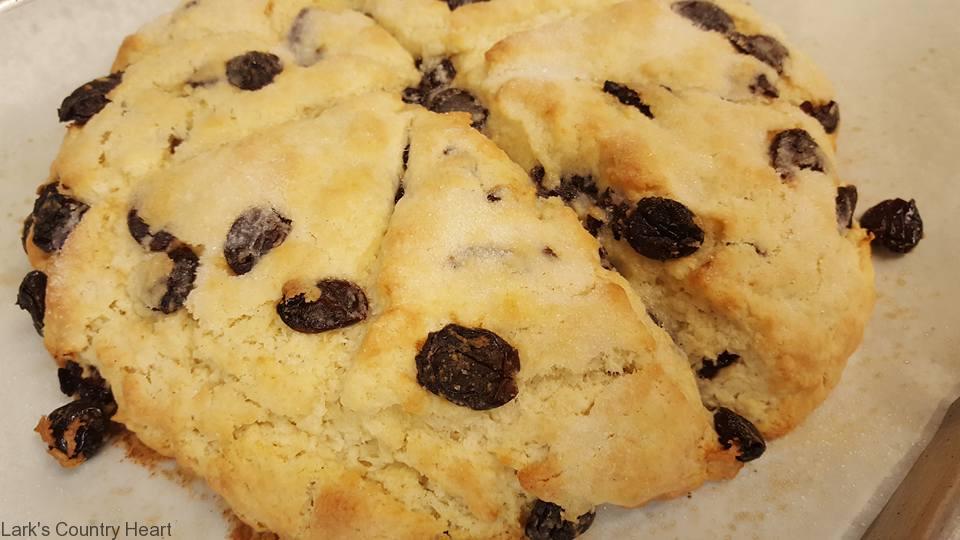 Using a sharp knife, cut scone into separate pieces, return to oven to bake for another 10 minutes.
*I like to brush the top with a little melted butter to make dough golden brown. After baking let scones cool for 10 minutes.
It's up to you at this point if you want to glaze then or leave them alone. Either way they are delicious!
For the Glaze~ I mix 2 Cups Powdered Sugar with 1/4 Cup Milk.  Stir until sugar is smooth.
Place the scones on a wire rack and pour glaze over top, immediately sprinkle with sugar. Let glaze set up, before serving.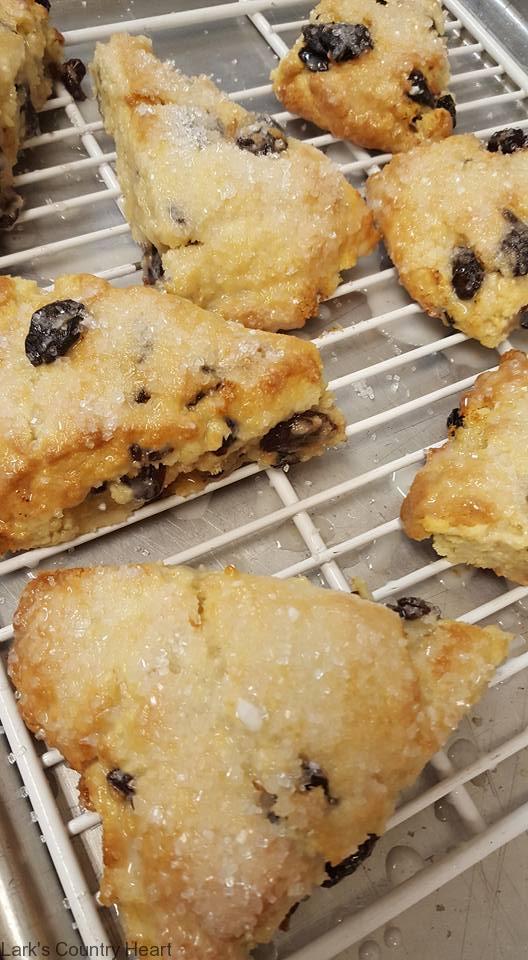 There you have it…Dried Cherry Vanilla Scones… perfect way to Celebrate a day like today!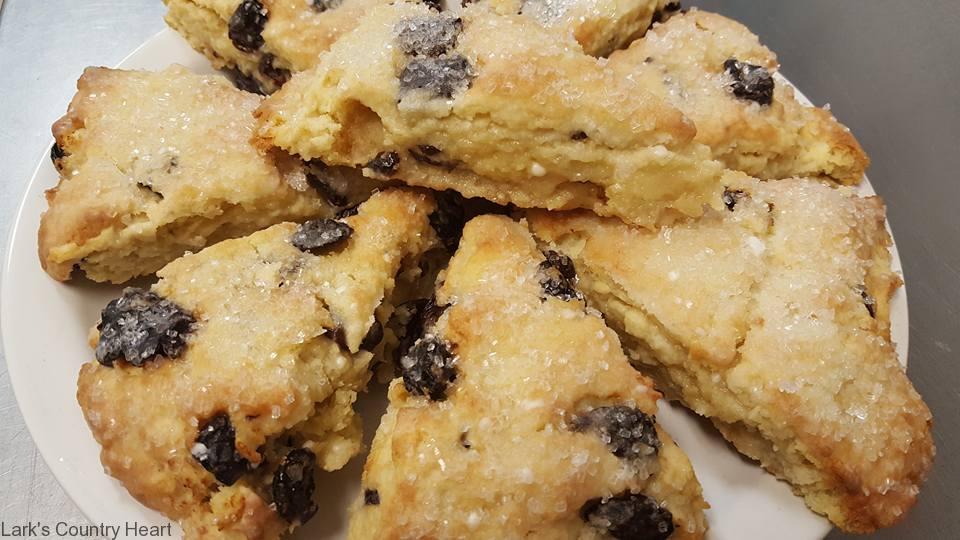 ~Celebrate our differences while embracing each other, ~Lark

Print Friendly