My family are HUGE Disney fans! We try to visit Disneyland at least 2 times a year… more if possible!
We love everything about the park, from the scent in the air while walking down main street, the excitement of seeing or taking a picture with our favorite characters. To the many thrill rides. It really is our families "Happiest place on Earth".
One of the things we ALWAYS do while in the park is indulge in our favorite Disney treat. That's where these Chocolate Caramel Dipped Pretzels where inspired by.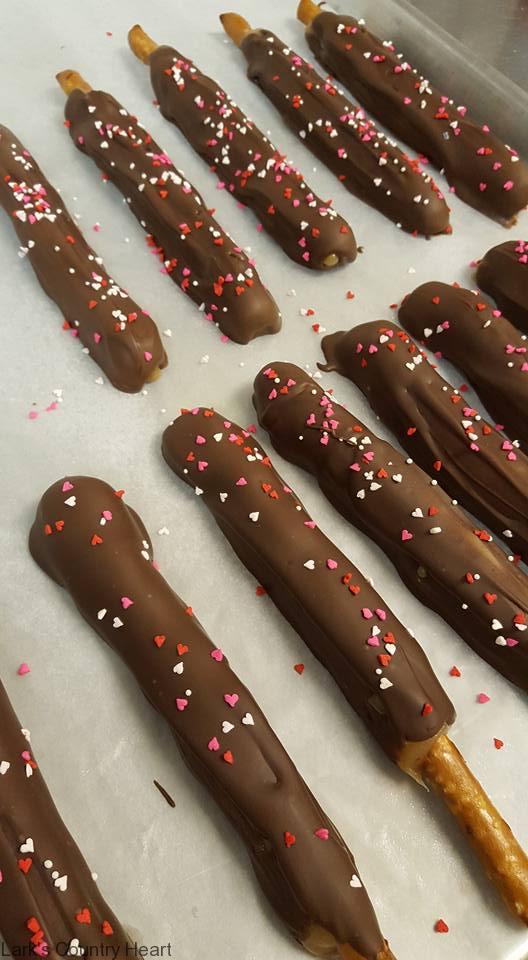 These Chocolate Caramel Dipped Pretzels are so yummy…they remind me of a twix candy bar with a pretzel instead of a cookie. It is the perfect mixture of salty, chewy, chocolate goodness.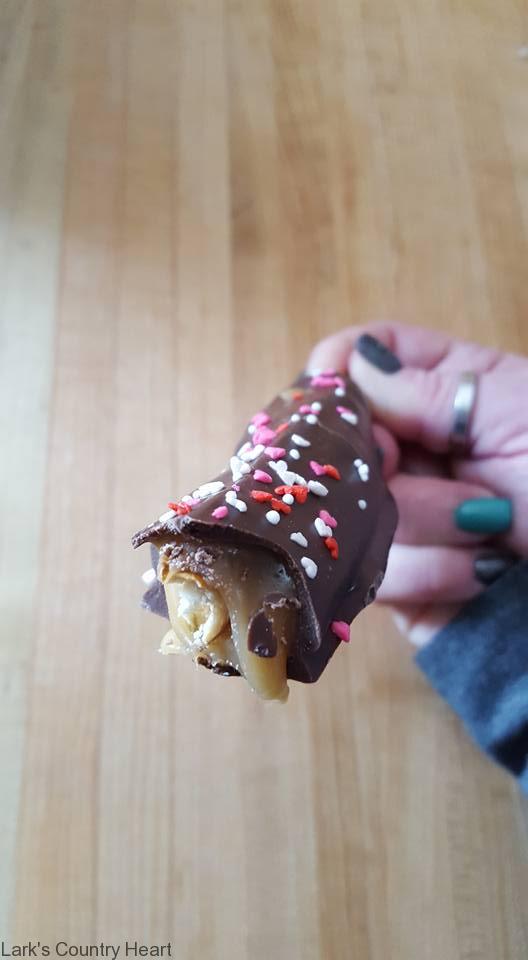 *Because you will need the caramel set before making these, I recommend you make the caramel the night before.
---
Homemade Chocolate Caramel Dipped Pretzels (Disneyland inspired recipe )
---
 ~Caramel
1 (14 oz.) Sweetened Condensed Milk
Place all ingredients into a sauce pan. Stirring constantly until mixture comes to softball stage.
Once caramel has reached the softball stage, pour into a buttered sheet pan to set up over night.
To finish these delicious chocolate caramel dipped pretzel's you will need:
1 bag Pretzel Rods
2 lb. Chocolate Almond Bark
Sprinkles, toffee or nuts
Start by cutting caramel into long thin strips, place a pretzel rod onto the caramel. Carefully shape the caramel around the pretzel. Set onto a greased parchment lined pan. Continue until all caramel is used.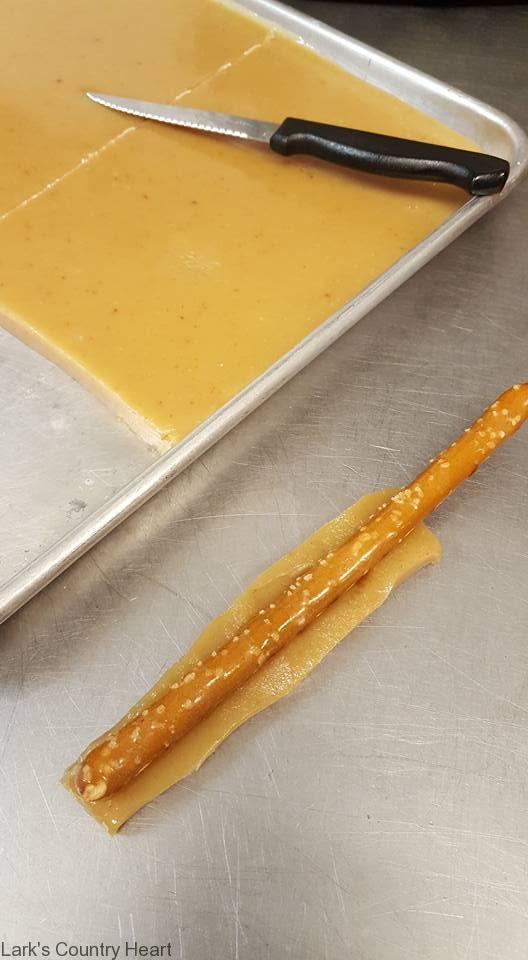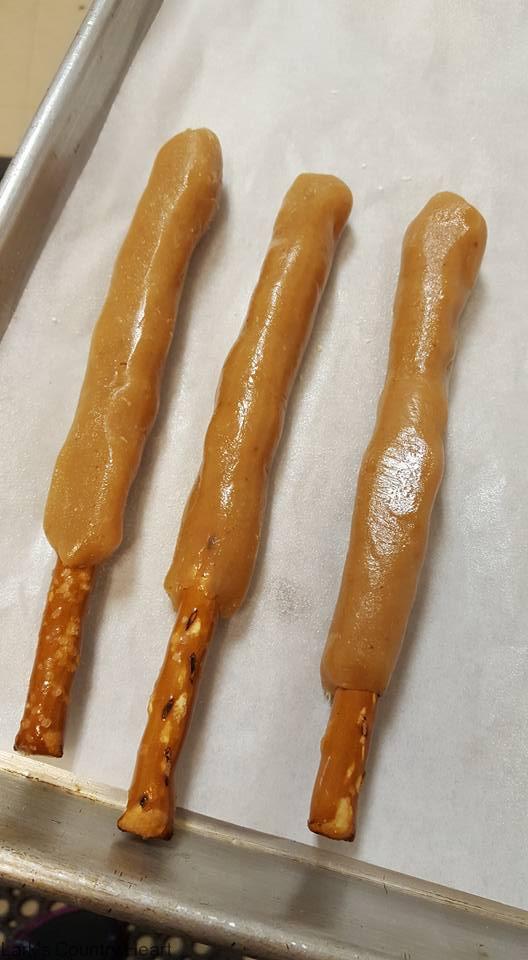 I like to then put the pan into the freezer for an hour to firm up. Next Melt the almond bark in the microwave per the instructions on the package. "Dip" each pretzel into the melted chocolate, sprinkle with your favorite topping.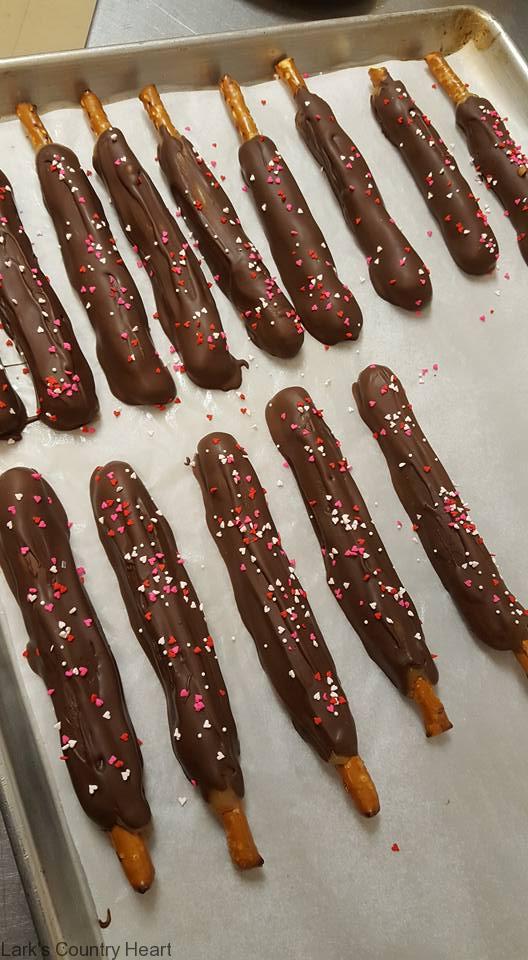 There you have my Disneyland Inspired Chocolate Caramel Dipped Pretzels!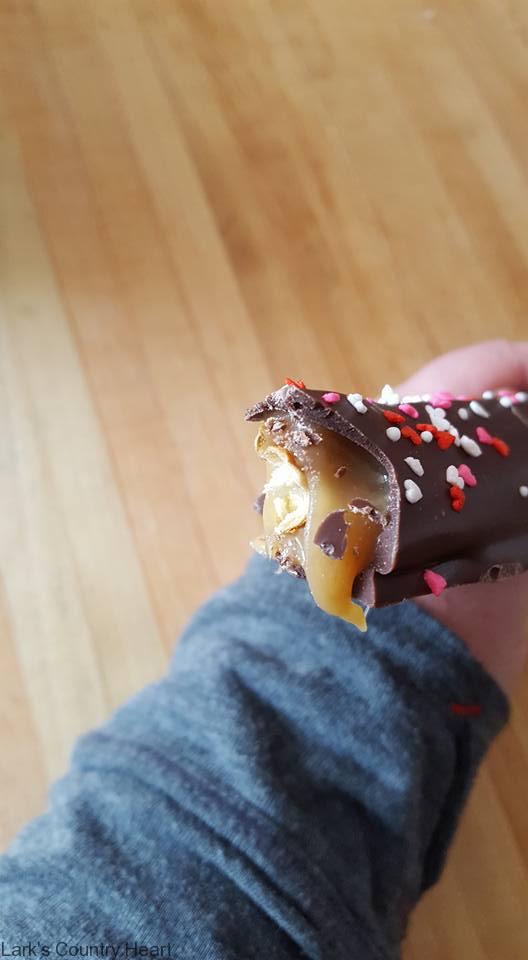 So the next time you are missing the " Happiest Place on Earth"…make up a batch of these and it just might help bring back some of the Magic until the next time you are able to visit!
~Lark

Print Friendly