This time of year, my schedule is jam packed! So Thank Y'all for hanging in there with me so patiently…..waiting for me to grab a few minutes to sit down and type up a new recipe.  I promise this recipe will help y'all forgive me. 🙂
These Double Decker Brownies  are my new "vice"…. Seriously!  They are super easy to make and take no time at all.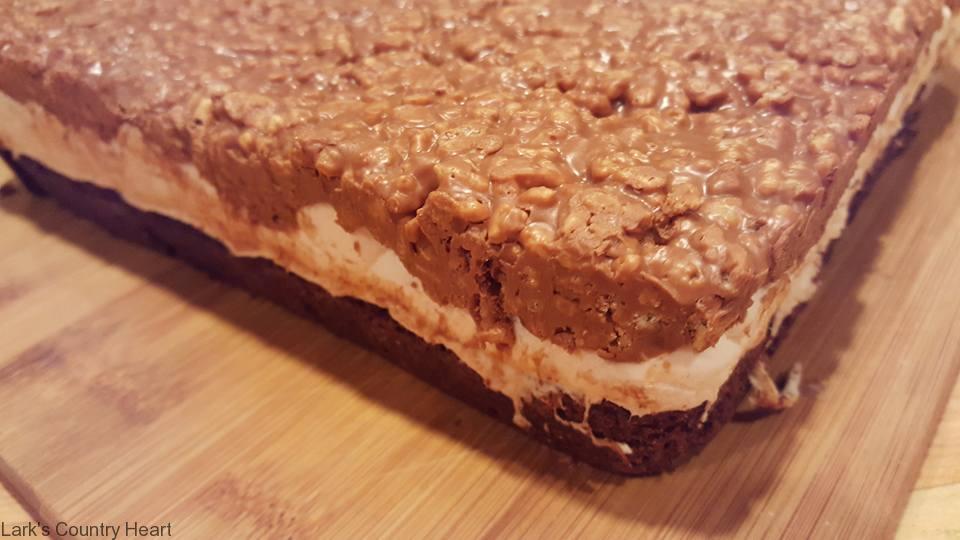 You start these Double Decker Brownies with a plain old boxed brownie mix. *(If Y'all have time to make a made from scratch Brownie, go for it. I am sure they will be that much better. I am just a few days short of a few extra minutes) Just follow the directions on the box. Right after you pull the brownies from the oven top them with 1 (10 oz.) Bag of Mini Marshmallows, place them bake in the oven to "puff" for about 2 minutes. Remove and let cool completely.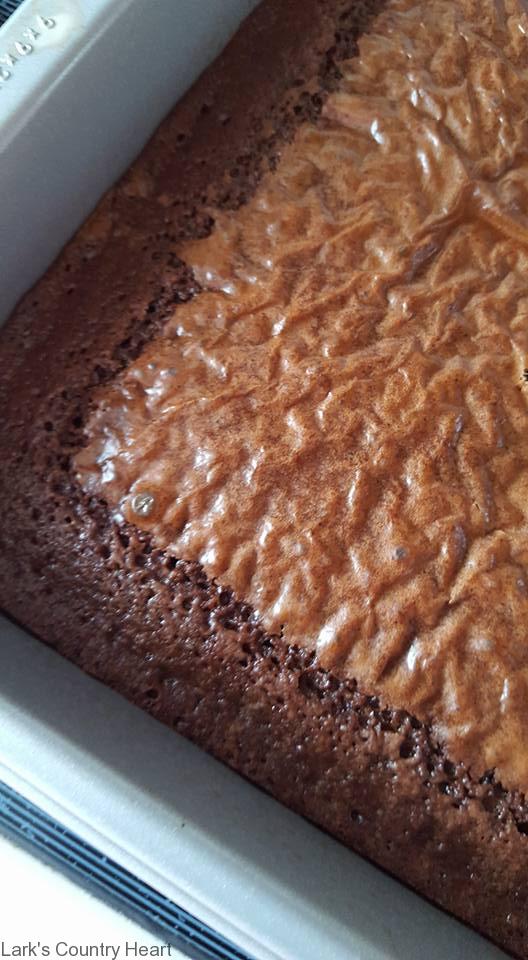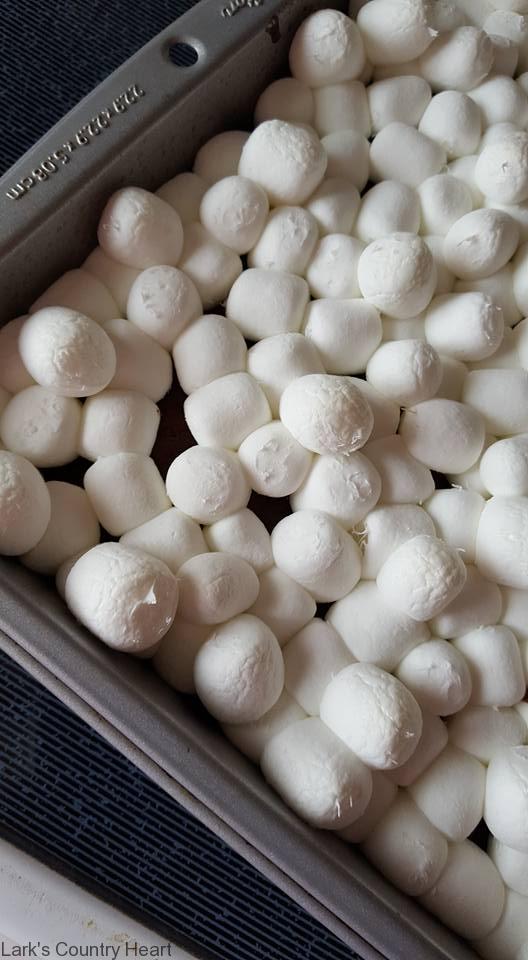 Once the pan has cooled completely, you will make the topping. In a large microwave safe bowl mix together 2 Cups of Milk Chocolate Chips along with 1 Cup Creamy Peanut Butter. Cook at 1 minute intervals, stirring in between until melted & smooth. Then add in 3 Cups of Crispy Rice Cereal. Spread evenly over marshmallow layer.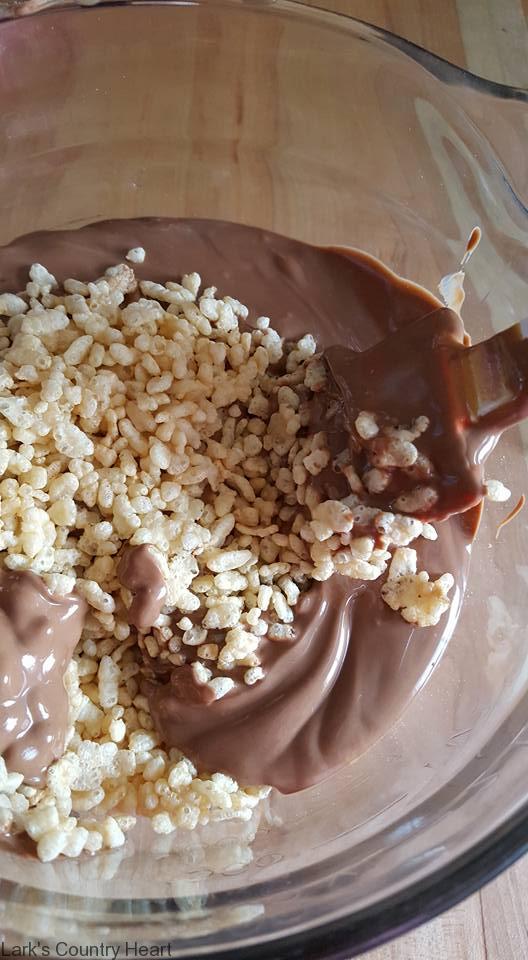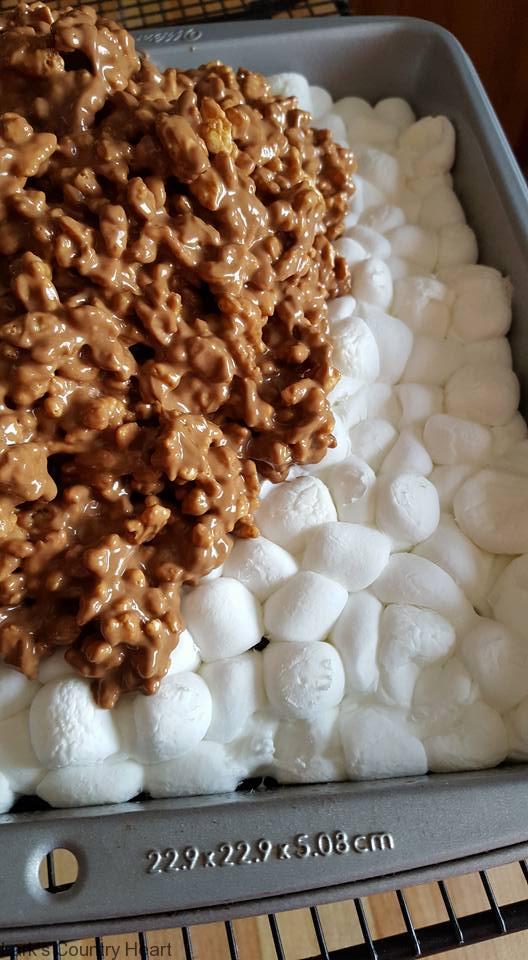 If at this point you are drooling, and cant wait another 30 minutes for it to "set up",  do what I do… place them in the freezer for 10-15 minutes and then you are good to go!


Do Y'all Forgive me yet?
Here is to hoping I can grab a few more extra minutes in the day VERY SOON!
~Lark

Print Friendly