This is the time of the year that is perfect picnic weather.  So dust off the ol' picnic basket and grab the family….
Nothing is better than spending time with the ones you love, add to that a fluffy, light homemade Angel Food Cake and it becomes priceless! 😉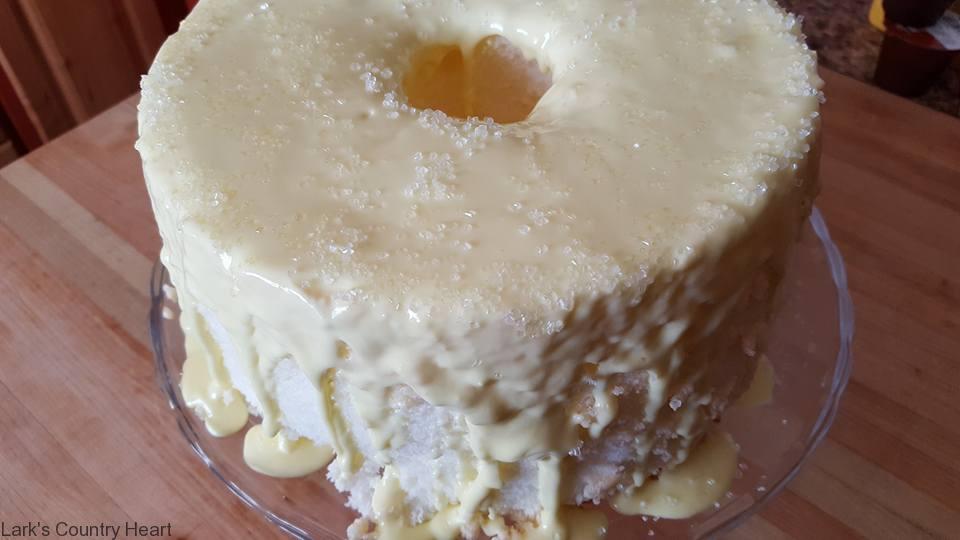 Today I am sharing with Y'all the Picnic Perfect Angel Food Cake recipe that will make you want to never buy a store bought one again. Seriously…this is going to become one of you "must make" recipes. It is simple to make , sweet enough for everyone and sturdy enough to travel.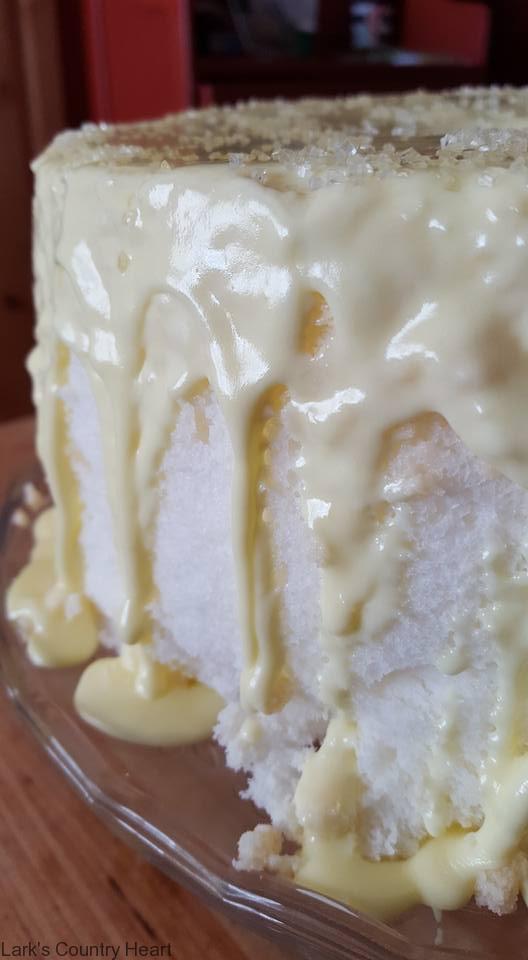 You can serve this Angel Food Cake plain or top it with berries, chocolate or like myself a lemon glaze. Any way you choose to serve it, I am sure will be a hit.
---
Picnic Perfect Angel Food Cake
---
1 Cup Cake Flour
1 1/3  Cup Sugar, divided
12 Eggs, Whites Only
1 1/2 teaspoon Cream of Tartar
1/4 teaspoon Salt
1 teaspoon Vanilla
1/2 teaspoon Almond Extract
Preheat Oven to 375
In a mixing bowl beat egg whites, cream of tartar and salt on low for 1 minutes. Turn up speed to high for 2 minutes or until soft peaks form. Add 2/3 Cup of sugar slowly and then return speed to high for another 3-5 minutes or until stiff peaks form. Sift together the remaining sugar along with the cake flour. Turn the speed on the mixer to low and slowly spoon in the dry ingredients along with the vanilla and almond extract. DO NOT over mix. It should be light and fluffy.
You will need to evenly distribute the batter into a UNGREASED 2 piece Angel Food cake pan (not a bundt pan)  Place on the center rack of the oven. Bake for 35-40 Minutes. As soon as the cake if baked you need to invert it to cool. (I usually place it on a glass long neck ketchup bottle) After it is completely cool, run a sharp knife around the outside rim as well as the small inside rim.
Place on a cake stand, let air dry for about 10 minutes before adding a glaze or berries.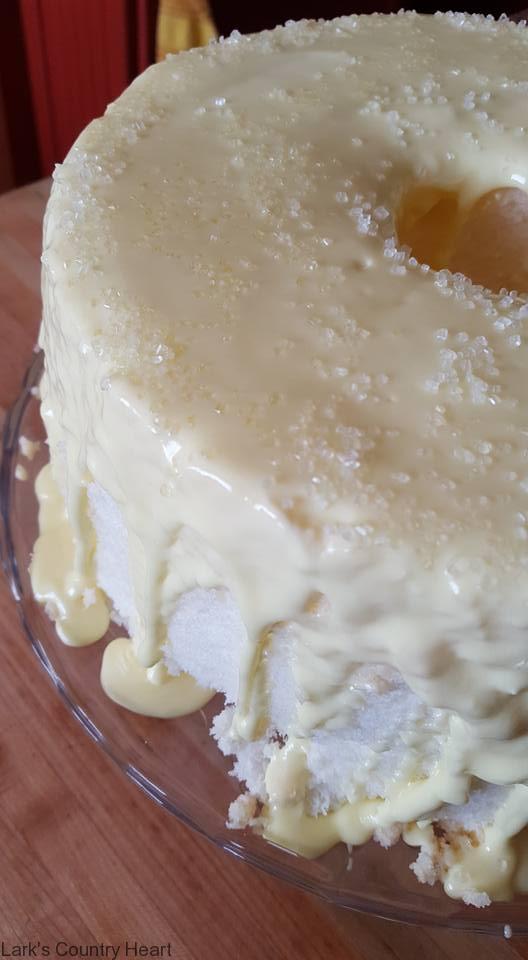 There you have it…the PICNIC PERFECT ANGEL FOOD CAKE!
~Get outside and enjoy the weather, Lark

Print Friendly