Outback Steak House is my absolute favorite place to eat! (no this is not a sponsored post!) If you havent yet been to an Outback…you need to give them a try. The only thing "bad" I have to say about them is that I can never find the room to order dessert. I mean from the start of the warm brown bread & butter they start your meal off with, to the bloomin' onion, cheese fries, house salad with homemade croutons…..not to mention the perfectly seared medium well steak…. I just can't save room for dessert!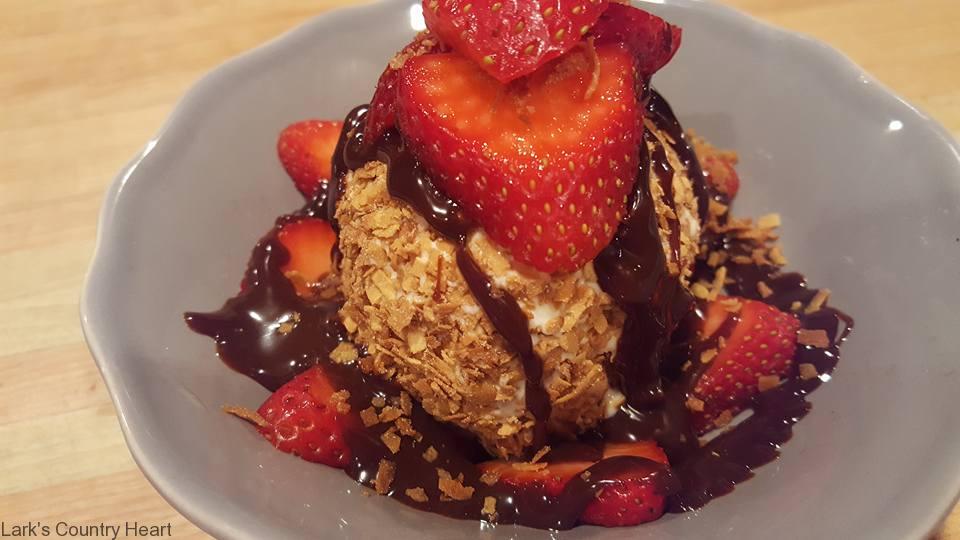 So once (yes 1 time) I passed the bread, fries, bloomin' onion & salad just so I could order the Sinful Sundae! It was so good. And simple. I knew it would be nothing to recreate it!  With only 4 ingredients, you can serve this up tonight in no time at all.
---
Sinful Sundae
---
Vanilla Ice Cream
Toasted Coconut
Hot Fudge Sauce My Recipe HERE
Fresh Strawberries
You can make as much or as little as you want…. beware, these are addicting. Start by scooping up a large amount of ice cream, wearing some food save gloves, shape it into a ball and roll into the toasted coconut.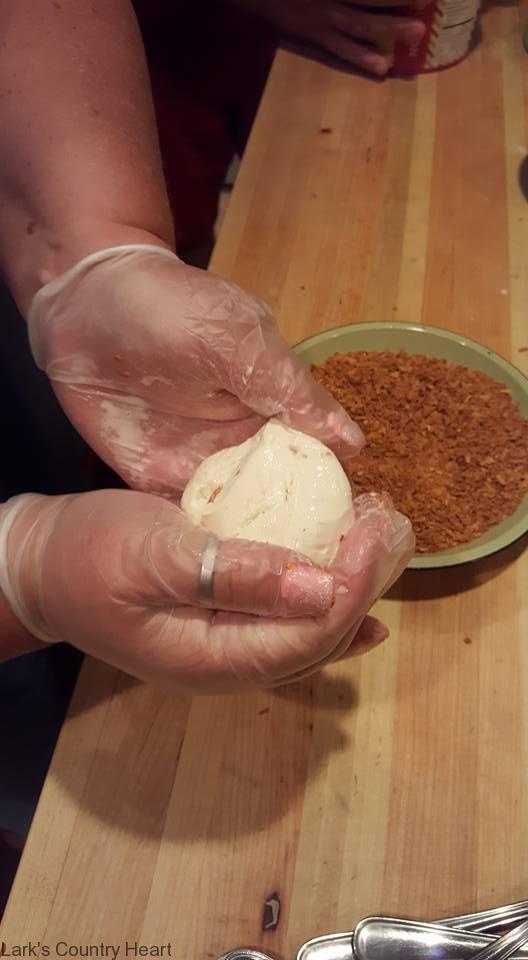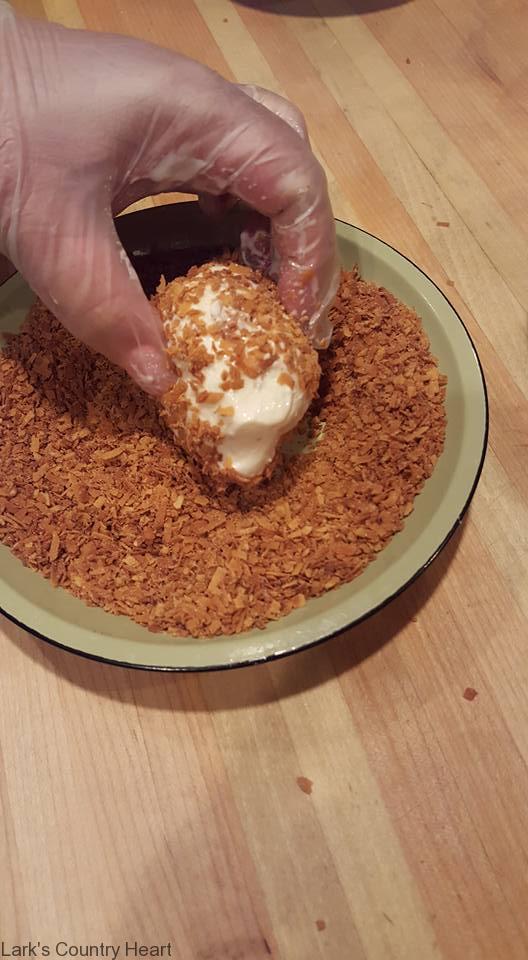 Place into bowl, add some sliced strawberries and top it all off with some warm chocolate sauce. SINFULLY DELICIOUS!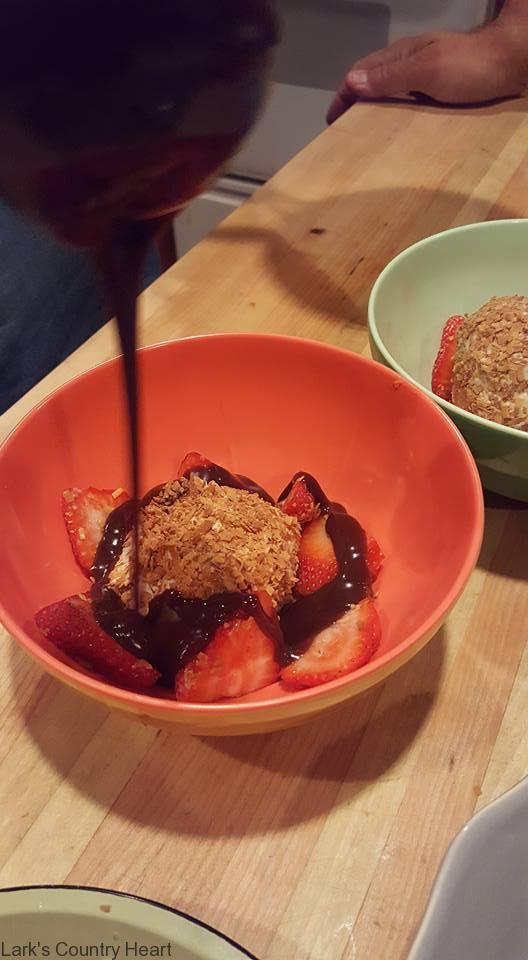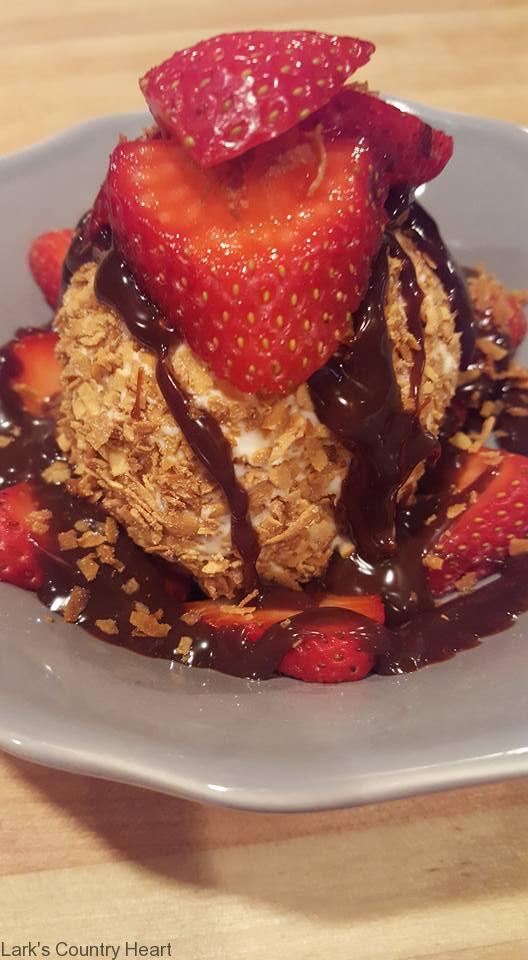 These would make a perfect treat for these hot Summer nights. They would be simple to serve at your next BBQ…just scoop the ice cream and shape into balls, then freeze a head of time for a easy Sinful Sundae Ice Cream bar.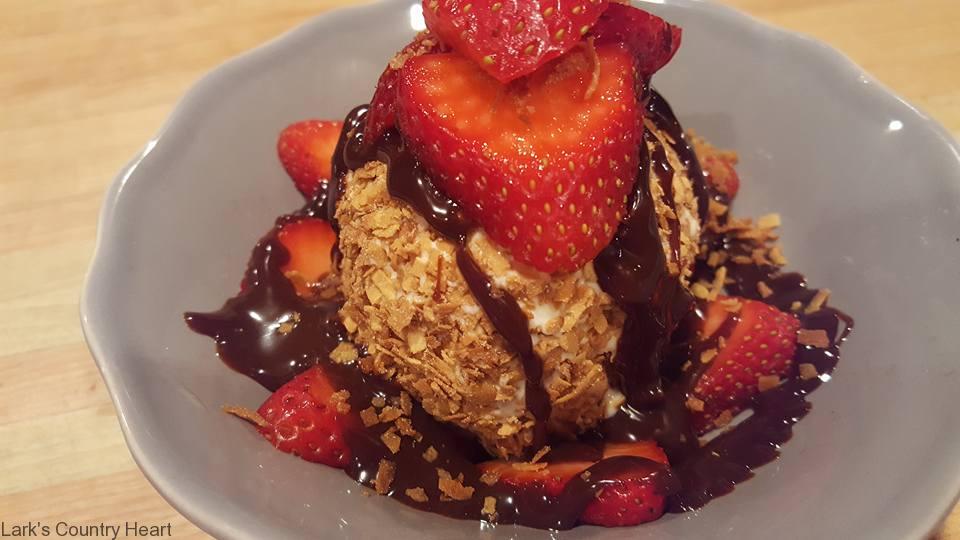 Dive on into to something sweet!
~Lark

Print Friendly